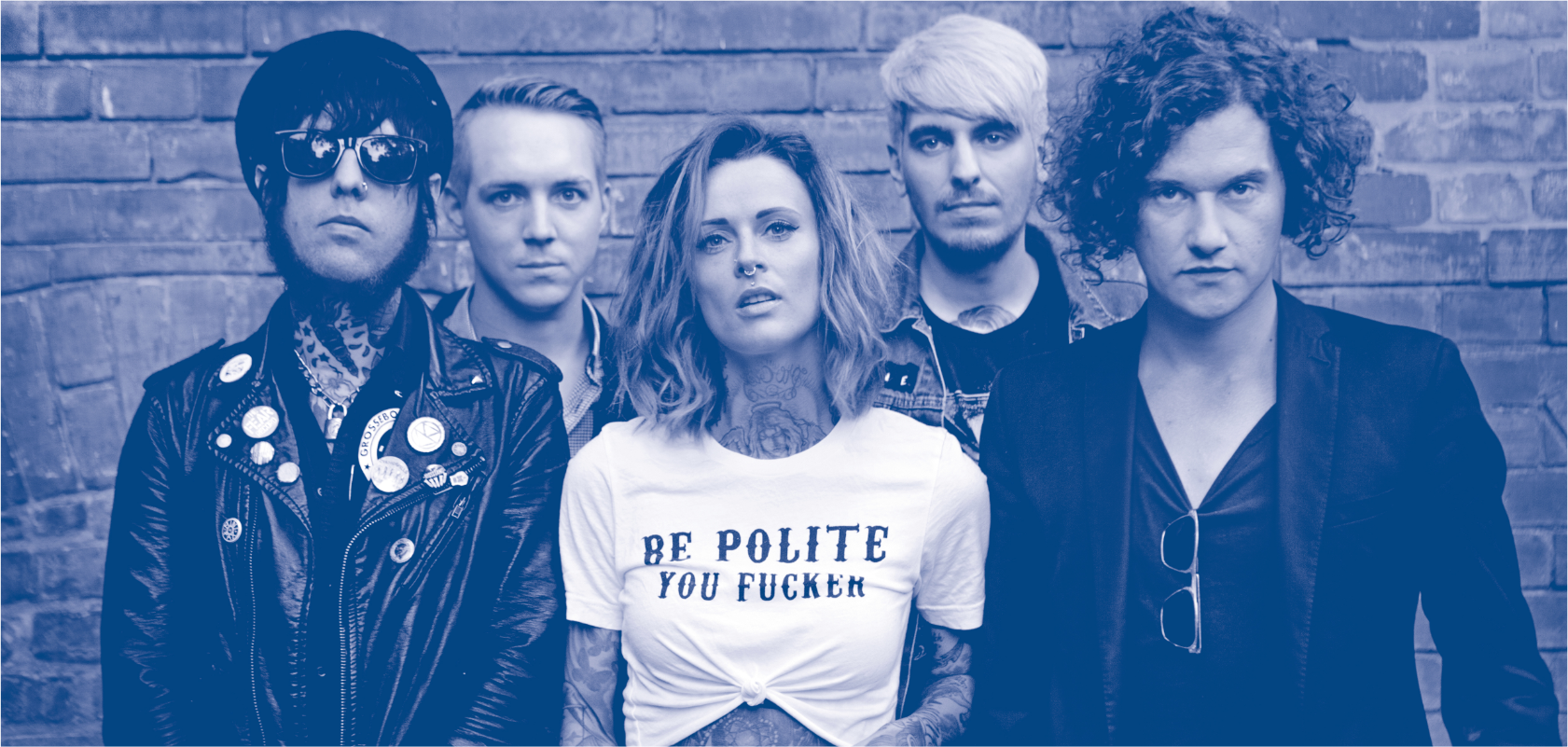 Jennifer Weist and Johannes "Joe" Walter met at nursery school in their hometown Zinnowitz and began making music at about the same time.
The duo met their future producer Werner Krumme at a songwriting workshop in Rostock.
After completing their A-levels in summer 2006, they moved to Berlin to begin actively pursuing a musical career. There they also met all three future band members: Alex, Christoph and Baku.
Indie Rock
They first performed under the name Jennifer Rostock in 2007. The indie rock band received a recording contract from Warner Music.
In Feburary 2008, their debut single "Kopf oder Zahl" entered the MTV rotation. They performed the same song at the Bundesvision Song Contest for Mecklenburg-Vorpommern initiated by Stefan Raab and took fifth place. Jennifer Rostock's debut album "Ins offene Messer" was released on the following day.
Following Germany-wide festivals and concerts along with appearances in Switzerland and Austria, their second album "Der Film" was released in 2009. It ranked among the top 20 on the album charts of Germany and Austria. Original well-crafted songs and a long history of making music are surely part of the reason for their success!
Also in 20019 the group was nominated for the GEMA's German Music Author's Award in the category "young talent".
K&M Endorser
In 2011 Jennifer Rostock was our guest at the "Musikmesse Frankfurt" where they had a autograph session at our booth.
"Mit Haut und Haar" and "Live in Berlin" are their albums released in 2011 and 2012. Both were even more successful than their other and conquered top chart-positions.
In 2013 two singles of the upcoming album "Schlaflos" were released. The album ranked #2 of the charts in 2014. Jennifer Rostock was part of the German Band Aid project und so they re-record the charity track "Do They Know It's Christmas".
10th anniversay
In September 2016 the fifth album "Genau in diesem Ton" was released and one year later the band presented "Worst of Jennifer Rostock". This anniversary album (10 years Jennifer Rostock) has been very special: the band worked on songs which never made it on a Jennifer Rostock album. So no "standard best of compliation" but a re-recording of "old new songs".
Time out?!
In 2018 the band announced there final tour. At least Jennifer Rostock will take a break. The final tour will be a big party – supporting acts are the bands (and our endorsers) Itchy and Blackout Problems.