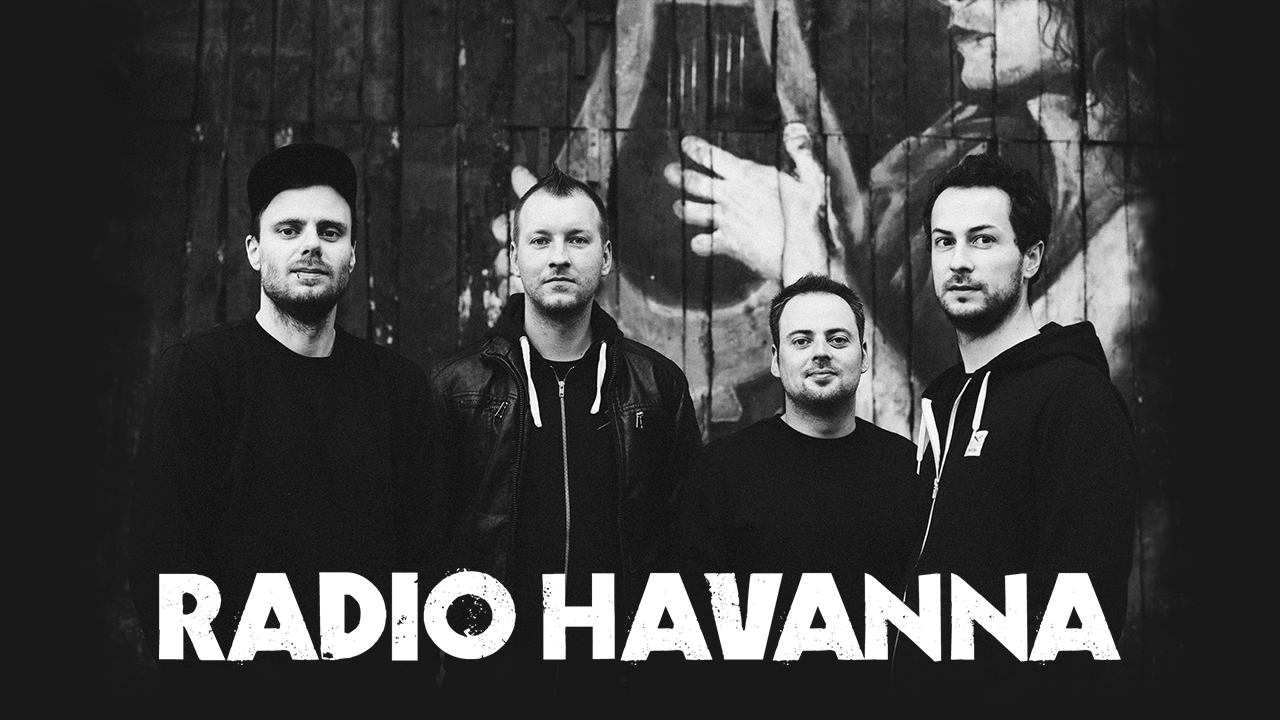 The German punkrock band Radio Havanna was founded in 2002.
The band members are:
Fichte – vocals
Olli – bass, backing vocal
Anfy – drums
Arni  – guitar, backing vocal
In 2018 Radio Havanna presented their sixth album "Utopia". The album was released under the name of their own label "Dynamit Records", which was newly founded.
"Utopia" has songs with socio-critical and political lyrics. But Radio Havanna´s message is optimistic: Times may be dark, but there is always a silver lining on the horizon. And it´s more than words. The musicians stand up for political and social purposes.
In October 2019 the band presented the new single "Immer noch da". After the album release of Veto in spring 2020, Radio Havana was supposed to go on a big club and festival tour to celebrate their real life motto together with their fans – which the opener song of the new album couldn't formulate more aptly: "There's nothing better than noise!
For well-known reasons, this tour had to be postponed. But as soon as it is possible, the boundaries between audience and stage will disappear again and the band will celebrate energetic live shows with thousands of friends.
The band has also effectively used the "performance-free" time and presented October 2022 the new album "Randale und Liebe".