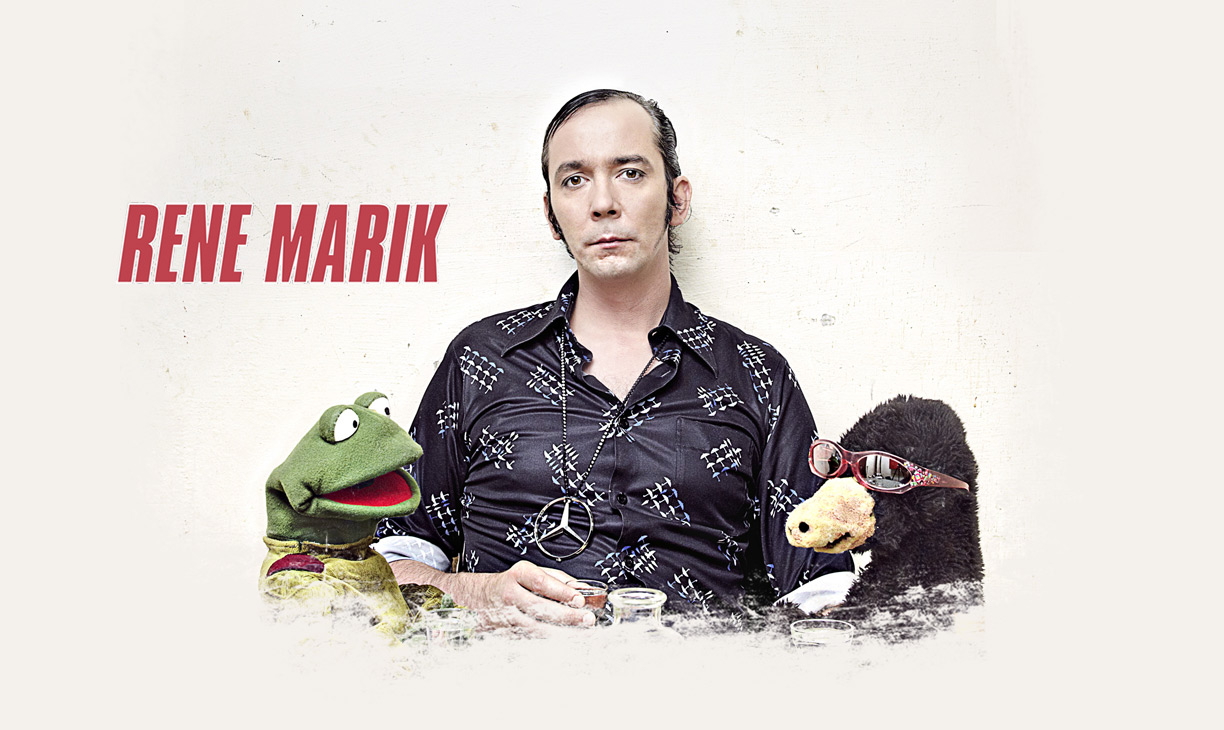 Successful puppetry is "life exemplified by the lifeless".
René Marik is living proof. Over 100,000 people have enjoyed René Marik live since 2006! His recipe is simple – he does what he enjoys. And he's not alone.
Autsch´n
He thrills audiences live but also on his "Autschn!" DVD, a top seller with double-platinum status and with his movie "Geld her oder Autsch´n". The film premiered in August 2013 and of course its main caracters are René´s puppets "Maulwurf", "Eisbär" and "Kalle".
Maulwurf
At the year-end of 2012 René was on his goodbye tour. But in 2015 the "Maulwurf" had its comeback. René simply explained: I´ve missed him!
Since then René has been constantly on tour. "Ze Hage!" shows the best of his shows "Autsch´n!" and "KasperPop" – and of course always some new highlights.
New projects
René now has other projects as well. He has written his first book. "Wie einmal ein Bagger auf mich fiel" is an autobiographical novel about the time of his 9th-17th year. It begins with his "weird childhood between wooden barracks and the "Greens", on a military training area, and ends with two tragic events in a sleepy village in the Westerwald." René is also on a reading tour with his book.
And then there is his new band project. It's called Cpt. Krawall and the band plays "exclusively original compositions in rock, with occasional outbursts, towards punk. The lyrics are in German, draw situations like woodcuts and thus take a stand on interpersonal as well as socio-political issues".
We are very pleased to include René Marik among our endorsers since the beginning of 2011.