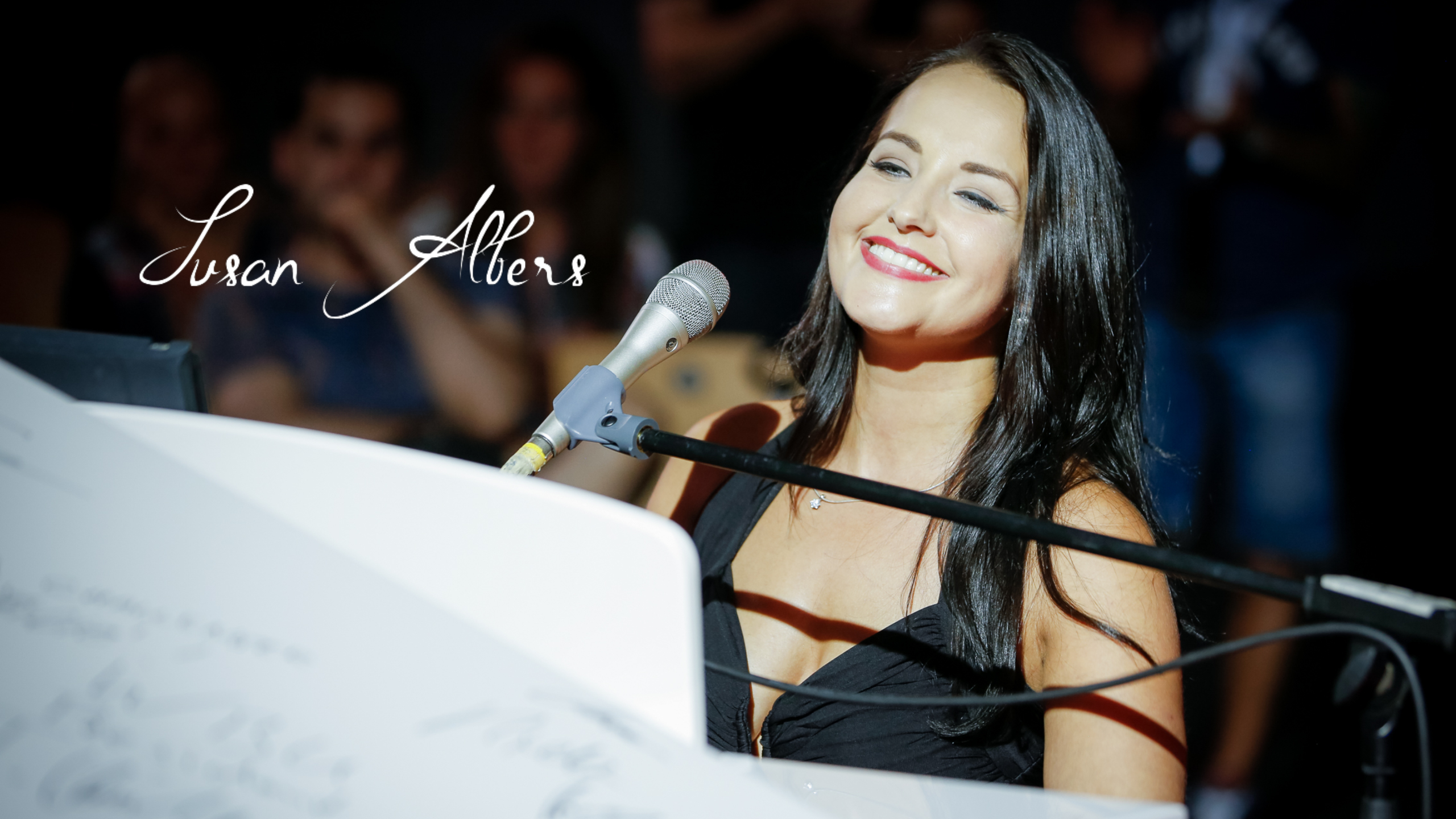 Since childhood music, especially singing has been a part of Susan´s life. At the age of 8 she learned playing the piano and soon she could accompany herself on the piano.
In her German hometown and neighborhood Susan has been well-known for a long time. Her great voice convinced lots of people at different festivals and concerts where Susan was on stage with her band or as a solo artist on the piano.
In regard of her musical career Susan has been affected by her one-year stay in London. There she had a songwriting session with Geoff Holliss. He is a songwriter who already has worked together with famous people like Whitney Houstons´s producer Michael Narda Waldan.
The result was Susan´s first single "Big Shoot" (2008).
It didn´t take a long time until the release of Susan´s debut album "Who am I". The musical genre is pop music influenced by R&B and rock.
Ballads and up-tempo songs in English are telling lucky and unlucky love stories with positive and negative emotions.
In 2011 Susan Albers won in different categories at the 29th German "Rock & Pop Preis":
Best Singer/ Songwriter
Best Pop Band
Best Pop Singer
Best English Album (2nd place)
Since the Musikesse Frankfurt 2011 she has been presenting Yamaha pianos throughout Europa.
In 2012/2013 Susan took part in the popular German casting show "Deutschland sucht den Superstar". With a great success she finished fourth.
Since 2017 Susan has been part of the "Big Band of the German armed forces". There she sings in the vocal ensemble.
"Letzte Chance" is a new emotional song that captures the emotions and impressions in the corona time. With moving lyrics Susan sings and plays herself in the piano acoustic version directly into the hearts of the listeners.
She also succeeds in this with her little online concerts, which she regularly streams from home during the Corona crisis, in order to convey something positive and hopeful to the people with music in these difficult times.
In 2022 Susan released her new album "Meine Winterzeit" with her own songs.