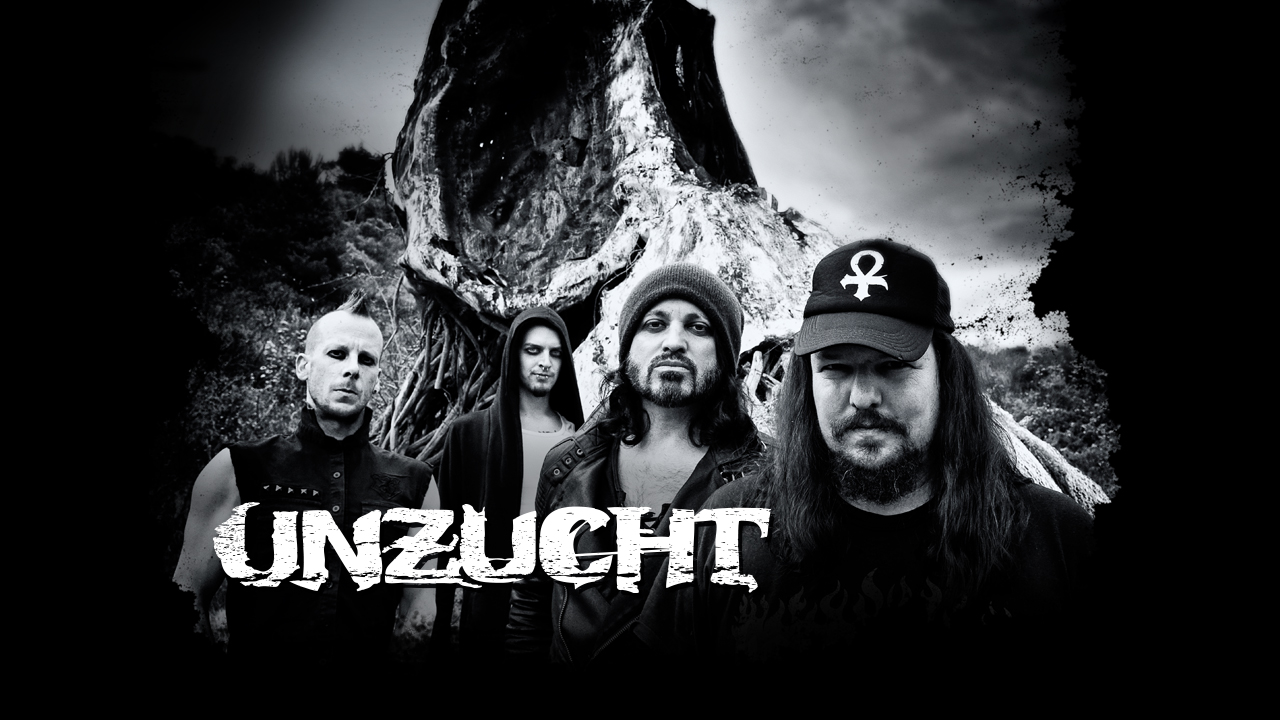 Dark Rock
Unzucht is a German dark rock band, founded in 2009.
The band members are: Clercq (Guitar, Electronics), Der Schulz (Vocals), Blaschke (Bass) and Fuhrmann (Drums).
In the founding year Unzucht released the first EP "Engel der Vernichtung" (Angel of destruction). Then they were on tour for about 2.5 years. You could see them on local events but they also had gigs at well-known music festivals. Moreover Unzucht was the supporting act for Jennifer Rostock, End of Green and a lot more.
Finally, three years after their foundation the debut album "Todsünde 8" (Deadly sin no. 8) was released. It made it to the Top 3 of the German Alternative Charts.
In 2013 Unzucht was on Co-Headliner-Tour "Darkness Kills" with the band "Lord of the lost" and the second album "Rosenkreuzer" (Rosicrucian) was released. In the following year they presented their next album "Venus Luzifer" and went on tour.
2016 was the release of the fourth album which got the eerily beautiful title "Neuntöter". The "Neuntöter"-bird (red-backed shrike) is a beautiful, harmless-looking animal. But it reveals itself as a killer which (sometimes) impales its victims on thorns before devouring them. So with the new album (ranked #16) the guys are spicing up their anthemic Dark Rock with surprisingly brutal intermezzos. "Neuntöter" unleashes a maelstrom of unbridled emotion, dark melodies and sudden aggression.
It´s been 5 years since Unzucht presented their debut album Todsünde 8 in 2012. Time to celebrate. The songs have been played on plenty stages but up to know the album has got no own tour. Time to change. Todsünde 8 Tour 2018!
Unzucht – live in Wertheim
Unzucht had a gig at the castle in "our town" Wertheim. As "Special Guest" of the band Hämatom you could see the band live on 20th July, 2018. Only a few days later the new album "Akephalos" was released! In November and December Unzucht were on tour.
2019 was planned as "year without tour". But finally Unzucht played more than a dozen concerts and recorded new songs. The single "Nein", released in December 2019, reached 2nd place in the German Alternative Charts. The accompanying new album "Jenseits der Welt" was released in early 2020.
Postponed by Corona, the concerts of the "Jenseits Tour" are now planned for 2021, with which they want to celebrate 10 years of Unzucht.
In 2022 the single "Am Ende aller Farben" was released as well as a Best Of album titled "Chaosmagie".