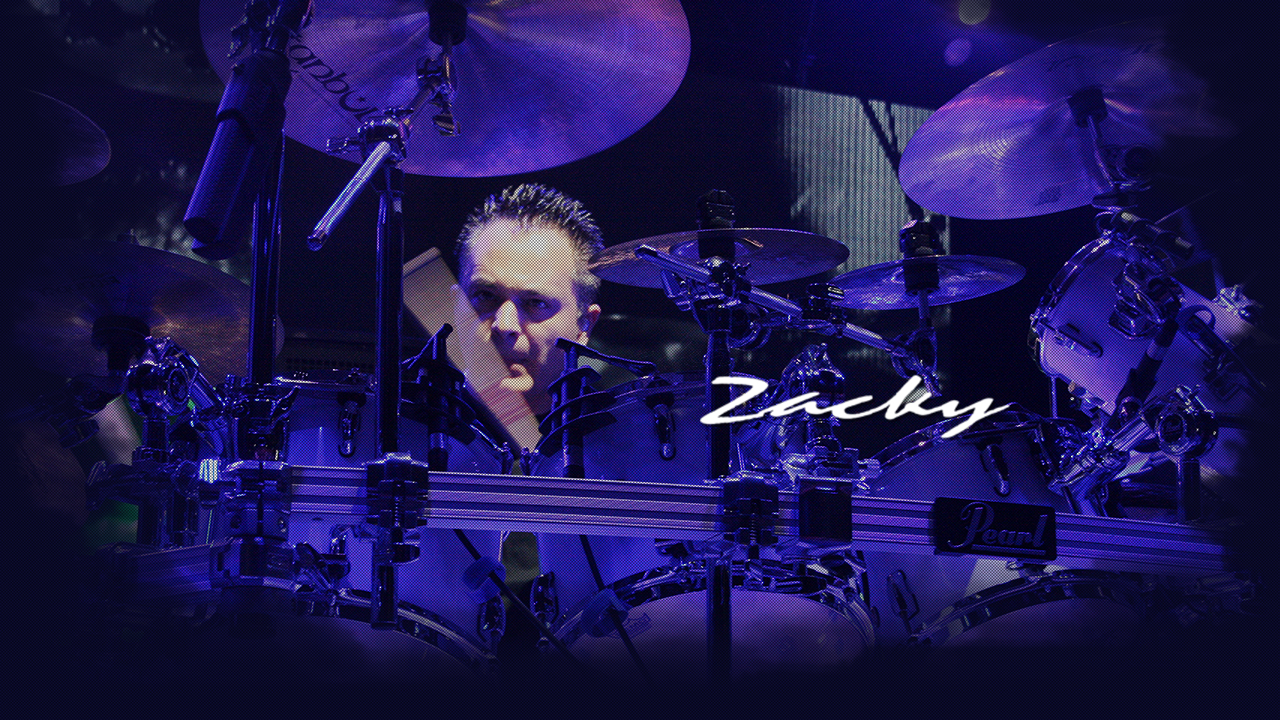 Athanasios Tsoukas, short Zacky, is a professional drummer who lives in Lage (Germany). Zacky was born in Greece, where he started drumming at the age of 10. Zacky made Greek music together with his uncle before he continued his musical path and was taught by a Hungarian teacher in Germany. Some years later he visited the MI (Music Institute) in LA as a guest student.
Already in 1989 Zacky recorded his first CD with the band Attack. This international release was followed by further albums with Attack.
Over the years Zacky was part of various bands as well as studio and tour musicians for national and international stars, including
– Singer Juliane Werding
– Band Fair Warning
– Band Soul Doctor
– Singer Farhad Darya
– Singer Al Bano Carrisi
– Singer Mia Aegerte
– Helmut Zerlett Band
So far Zacky has recorded a large number of albums, performed on stages all over the world and as an endorser he gave hundreds of workshops in cooperation with his partners, played at drummer festivals and visited various music academies as a guest lecturer.
Since 2004 Zacky is a permanent member of Errorhead. Thanks to their unique style, the band achieved great success with their albums and extensive tours throughout Europe.
In 2017/2018 Zacky was the drummer of the metal band "Almanac", with whom he recorded the current album "Kingslayer".