Fast microphone switching with König & Meyer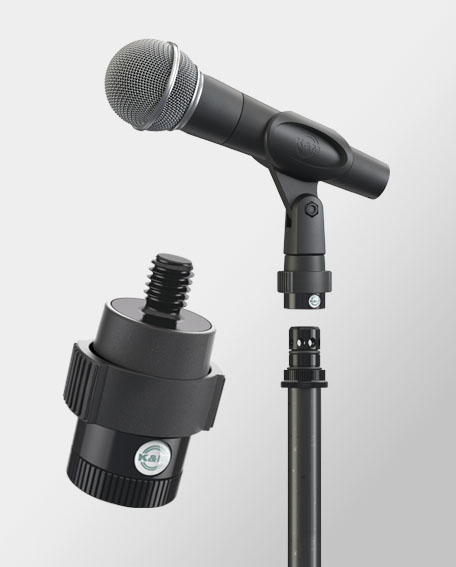 With the Quick-Release Adapter 23910, König & Meyer makes short work of switching microphones on stage and in the studio.
The two-piece adapter is screwed between the microphone clamp and stand. The microphone clamp along with the mike can be disconnected from the stand in seconds by pressing lightly on the lock.
Time-consuming unscrewing is no longer necessary. Both adapter sections remain on the stand or microphone clamp. It is possible to use several adapters to reposition diverse microphones and stands quickly and flexibly. The adapter can also be used with additional accessories with 3/8" or 5/8" threading.
The Quick-Release Adapter 23910 is made of high-quality black anodized aluminum. A thread adapter is included in the delivery for  5/8" threading.
---