König & Meyer Launches Corporate Blog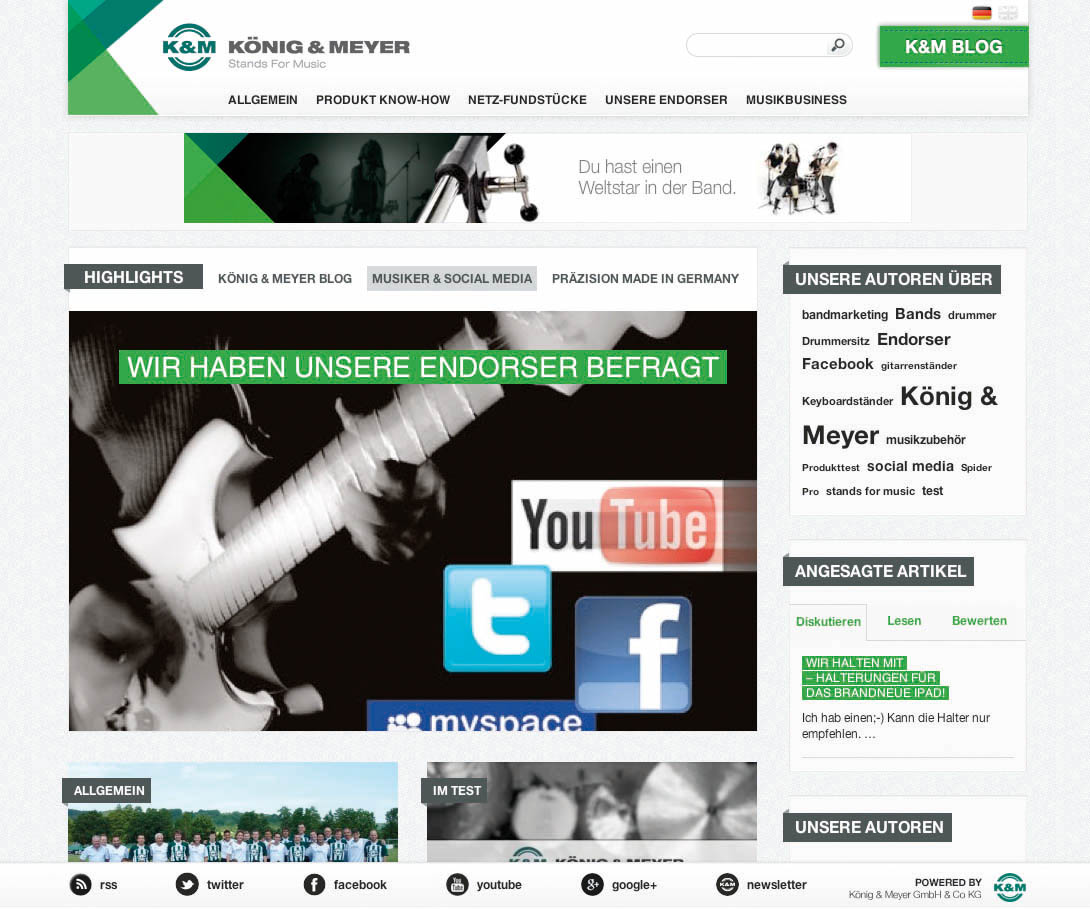 After launching a new website in 2011 and a mobile web version for smart phones this year, König & Meyer has now also added their own corporate blog in German and English. As a family-owned and operated business, the music accessories manufacturer from Wertheim has a lot to say and a considerable amount of know-how to share.
In the category "Product Know-How" one will find external product test reports and comprehensive internal knowledge about the products. The category "Music Business" covers topics, which move the industry, such as social media and its importance for bands and musicians. Additional categories include "Our Endorser", "Net Finds" and "General".
The company from Wertheim values personal contact. That is why, in addition to the Marketing employees, you will also find their Managing Directors as authors on the blog. The goal is to involve more and more employees from diverse areas of the company as well as external guest authors bit by bit.
Social media profiles and content are integrated in the blog. One can subscribe to the blog via RSS-Feed. In addition to the categories, search terms/tags help to sort the posts. Thanks to the "share-with-your-network" feature, content can be shared on Facebook, Twitter and Google+. Naturally, the blog can also be used on mobile devices using a simple plug-in.
In addition to the corporate website, the blog is an additional platform for the company's social media activities.
König & Meyer is delighted by the numerous blog visitors, feedback and suggestions and wishes everyone lots of fun reading, commenting and sharing.
---