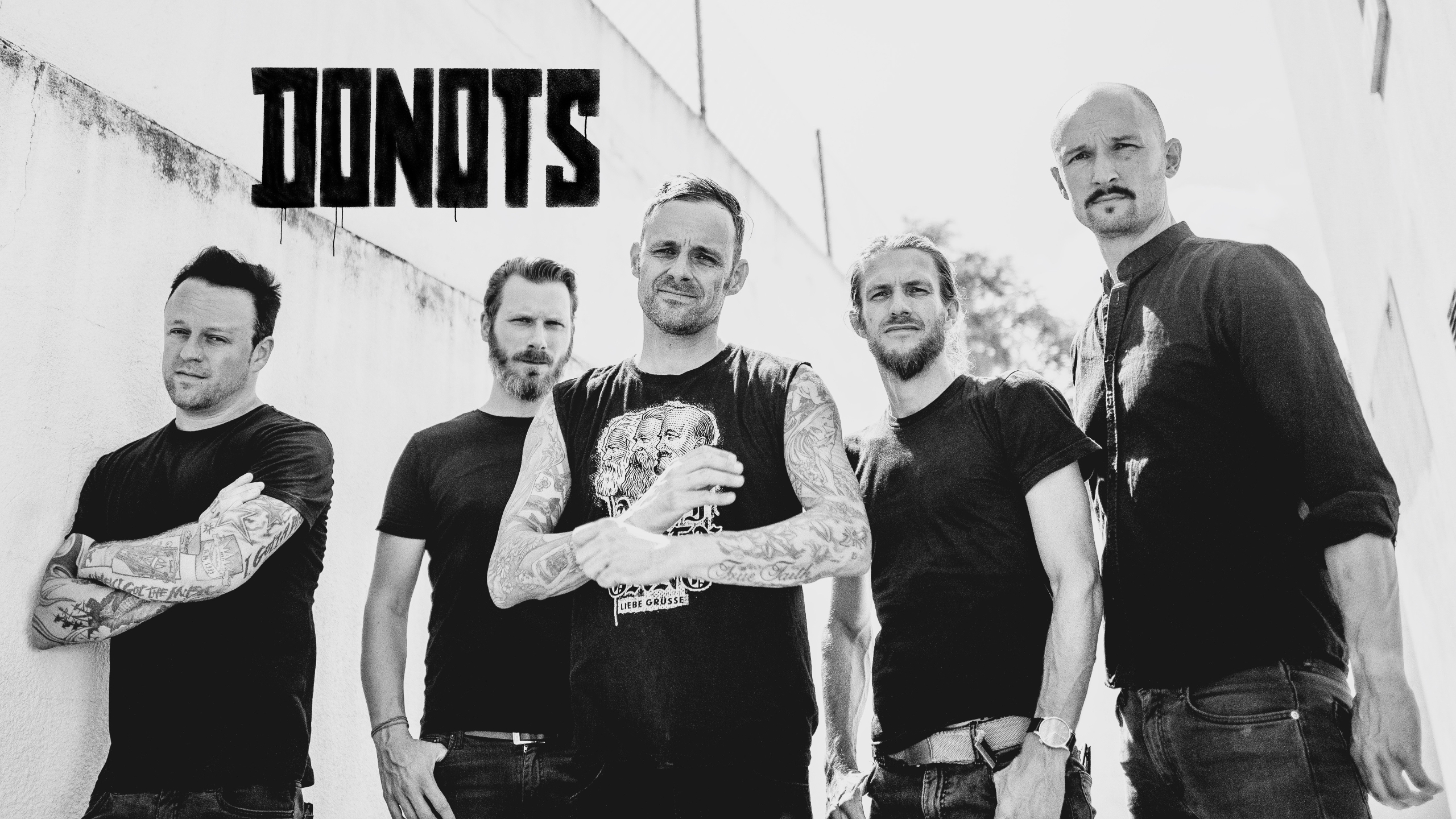 This alternative rock bank has been around since 1993!
Many albums, tours and festivals have made The Donots an integral part of the rock scene. In 2012 their ninth album "Wake the dogs" was released. It was even more successful than all the others and beyond further festivals they were on great tour. In 2015 The Donots presented their new album "Karacho" which conquered the charts. So the band produced also an English version called "Carajo". In summer The Donots rocked the festival stages and the band was the opening act of the 30th "Rock am Ring" festival.
1000 x Donots
The band was on "Karacho" tour at the beginning of 2016. In March The Donots were the first German band playing on the Salty Dog Cruise.
After a great festival summer The Donots presented 10 concerts themed " I´ve already seen The Donots live on stage – and the guys haven´t played 1.000 concerts yet." After this kind of preparation the thousandth concert "Grand Münster Slam" followed at the end of the year.
The album "Lauter als Bomben" was released in early 2018. The latest song "Willkommen Zuhaus" was released as a charity vinyl single for the benefit of "Jamel rockt den Förster" and made it to #1 in the official German Single Trend Charts.
In December 2020 the (first) live album "Birthday Slams Live" was released with a selection of songs which were played "Birthday Slams" and at the "Grand Summer Slam". The new record reached #6 in the album charts, making it the fifth consecutive Top 10 placement in the album charts.
Plan today – party tomorrow
27 years, 11 albums, over 1200 concerts in 21 countries – these are the impressive facts from the Donots' career so far. The band looks back on this time in detail in their biography "Heute Pläne, morgen Konfetti". The book for their 27th band anniversary was published in April 2021.
K&M and the Donots
Since October 2009, we have been lucky enough to count this successful band, which has been around for many years, among our endorsers. On request, the contact was established via Itchy Poopzkid, a band that has also been supported by us for a long time. The two bands played together at the "Taubertal-Rocknacht" (in Würzburg) in October 2009 and so we arranged a meeting after the concert. Here we got into conversation with the band and quickly agreed on a partnership. In 2010 the Donots came to our booth at the Musikmesse Frankfurt for an autograph session and an interview.
The Band
INGO (Vocals)
GUIDO (Guitar)
ALEX (Guitar)
J.D. (Bass)
EIKE (Drums)
What the name of the band means? According to Donot´s statement it stands for the band´s philosophy to "do nothing" 🙂