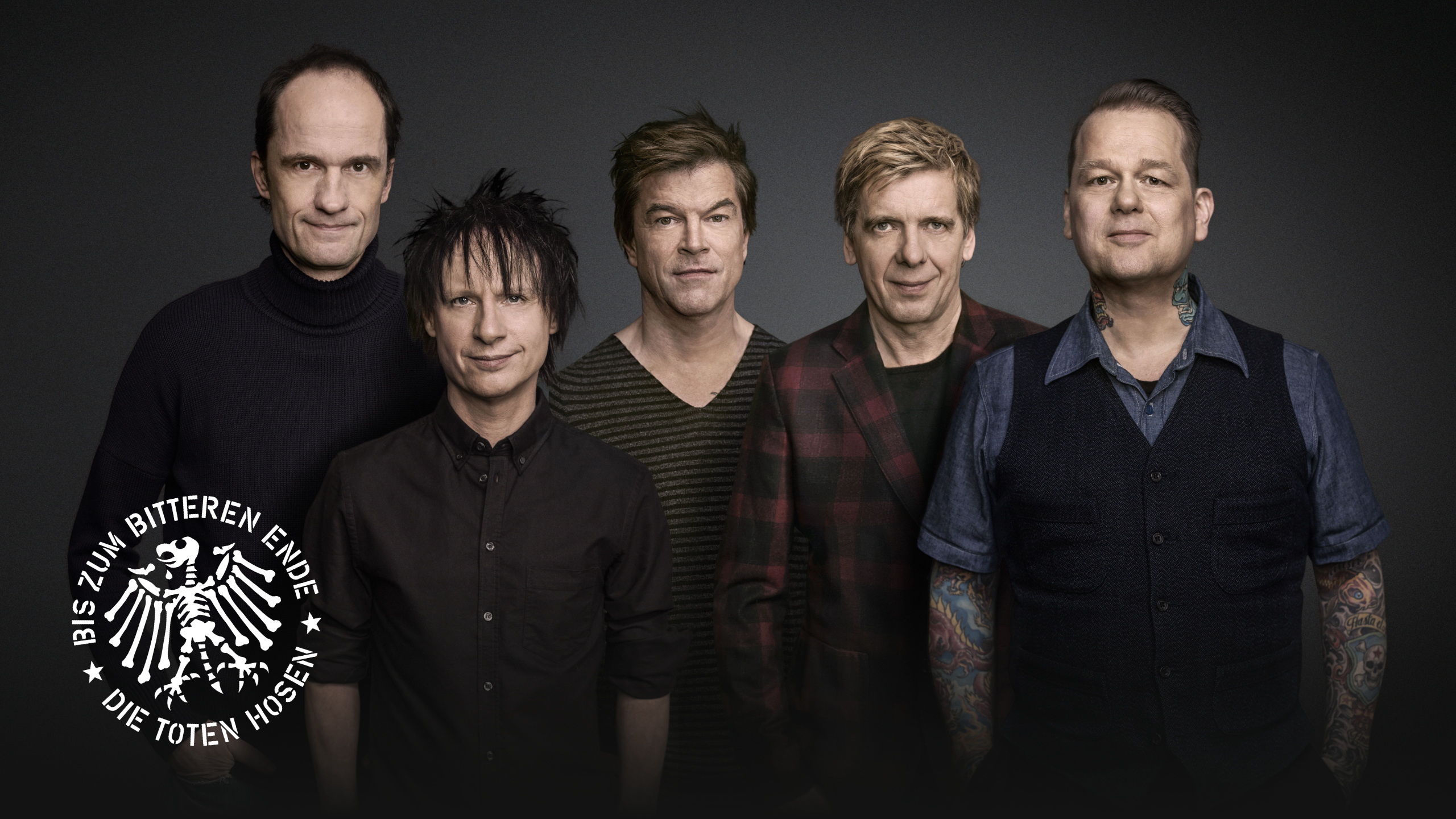 Die Toten Hosen is a German punk rock band. Founded in 1982 the group is one of the most successful German bands. For 35 years all releases have been very successful and nine albums have ranked #1 in the German charts. The musicians love being on stage. To connect with their fans has always been very important to them. And meanwhile the fan base includes people who grow up with the band, some of them has been fans from the beginning and there also young fans an new supporter.
Five years after the triumphantly album "Ballast der Republik" the 16th LP "Laune der Natur" was released in 2017. Death and caducity are subjects of the new songs. Die Toten Hosen really knows that there are tragic moments in life..but also good ones! Life is not just black or white. And so the band writes thought-provoking lyrics but always with a sense of humour.
Laune der Natour 2018 – who experienced the whim of nat(o)ure 2018 live?
In autumn 2019 the band released the acoustic album "Alles ohne Strom". Of course again not only as CD, but also as double vinyl album, stream and download, as DVD/Blu-ray as well as a limited earbook. You can hear the single Kamikaze, released in spring 2020, below. In the same year, the Hosen released "Learning English Lesson 3: MERSEY BEAT! The Sound of Liverpool", the third part of their legendary series of English-language cover albums.
In 2021 band & fans prepare for the band's anniversary the following year: Alles aus Liebe – 40 Years of Die Toten Hosen Tour 2022