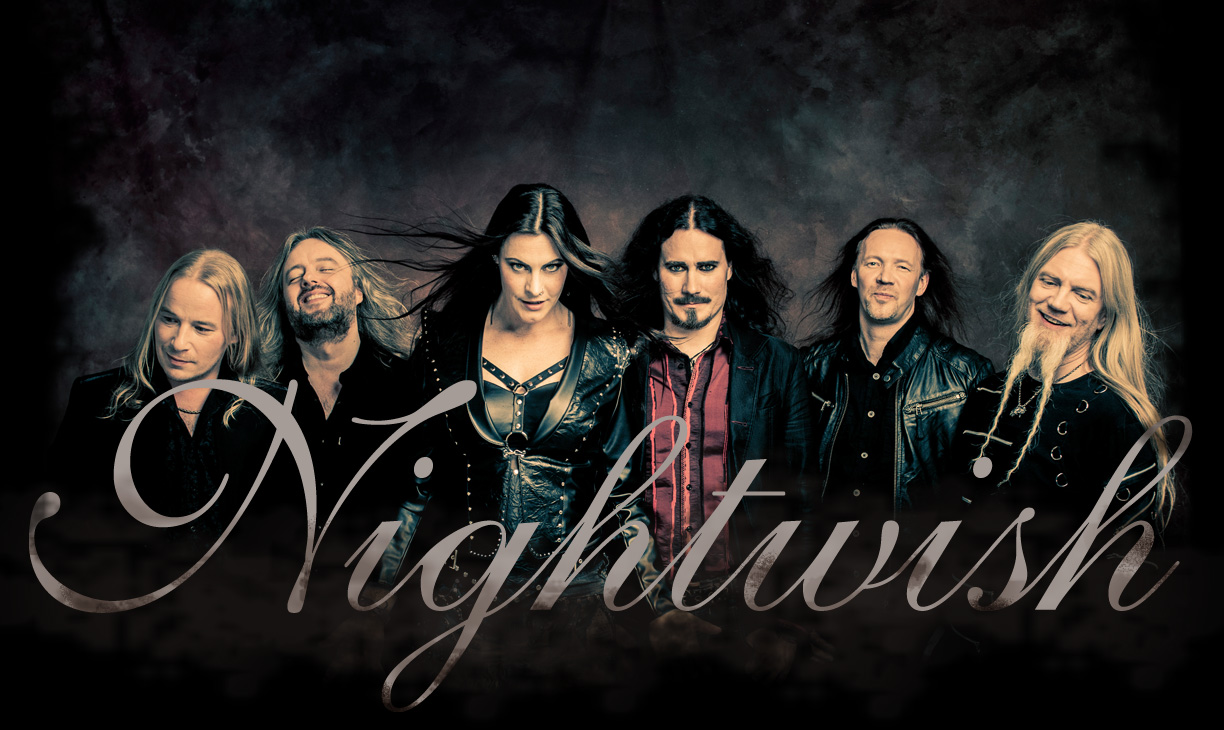 Nightwish
Nightwish is a Finnish symphonic metal band that's been around since 1996. The band is well-known worldwide, and one of the most successful of all time in Finland. They have sold millions of their albums and they´ve played concerts in more than 40 countries!
Imaginaerum
Nightwish´s album "Imaginaerum" was released in November 2011. It reached great chart positions all over Europe. Just a few examples:

Finland: #1

Sweden: #3

Switzerland: #3

Germany: #6

Austria: #9

Slovenia: #13

…
And there´s another special thing: The band made a film, based on the 13 songs of their album. It´s a fantasy film named after the album 'Imaginaerum', released in Mai 2013.

Moreover all along they have been on world tour:
"Imaginaerum World Tour" 2012-2013.
Meanwhile this show is also available on DVD & Blue-ray.
Endless Beauty
In 2015 Nightwish presented a new album "Endless Forms Most Beautiful" followed by a great tour. The "Endless Forms Most Beautiful" Tour was continued in 2016. You could see Nightwish all over the word. And after touring for a year and a half the times has come to release a Live DVD/ Blueray of their show called "Vehicle Of Spirit". After the release on 16th December it conquered the international charts and ranked #1 in three countries.
There was another highlight on August 20, 2016: The world premiere of the Nightwish fan-documentary To Nightwish With Love!
In April 2017 Nightwish had great news: "About two years after its release, »Endless Forms Most Beautiful«, has also been certified Gold for the album sales in Germany! Germany is still going strong."
In 2018, to the delight of all fans, the big worldwide "Decades Tour" started.
HVMAN. :||: NATVRE
In April 2020 the ninth studio album "Human. II: Nature" was released, which – how could it be otherwise – secured the top chart positions in many countries.
Endorser
We´re very proud that we can call that successful band our endorser!
In 2007 we worked with the band to develop special supporting arms the "Baby Spider Pro" keyboard stand and an exclusive (wine) bottle holder for Tuomas Holopainen.