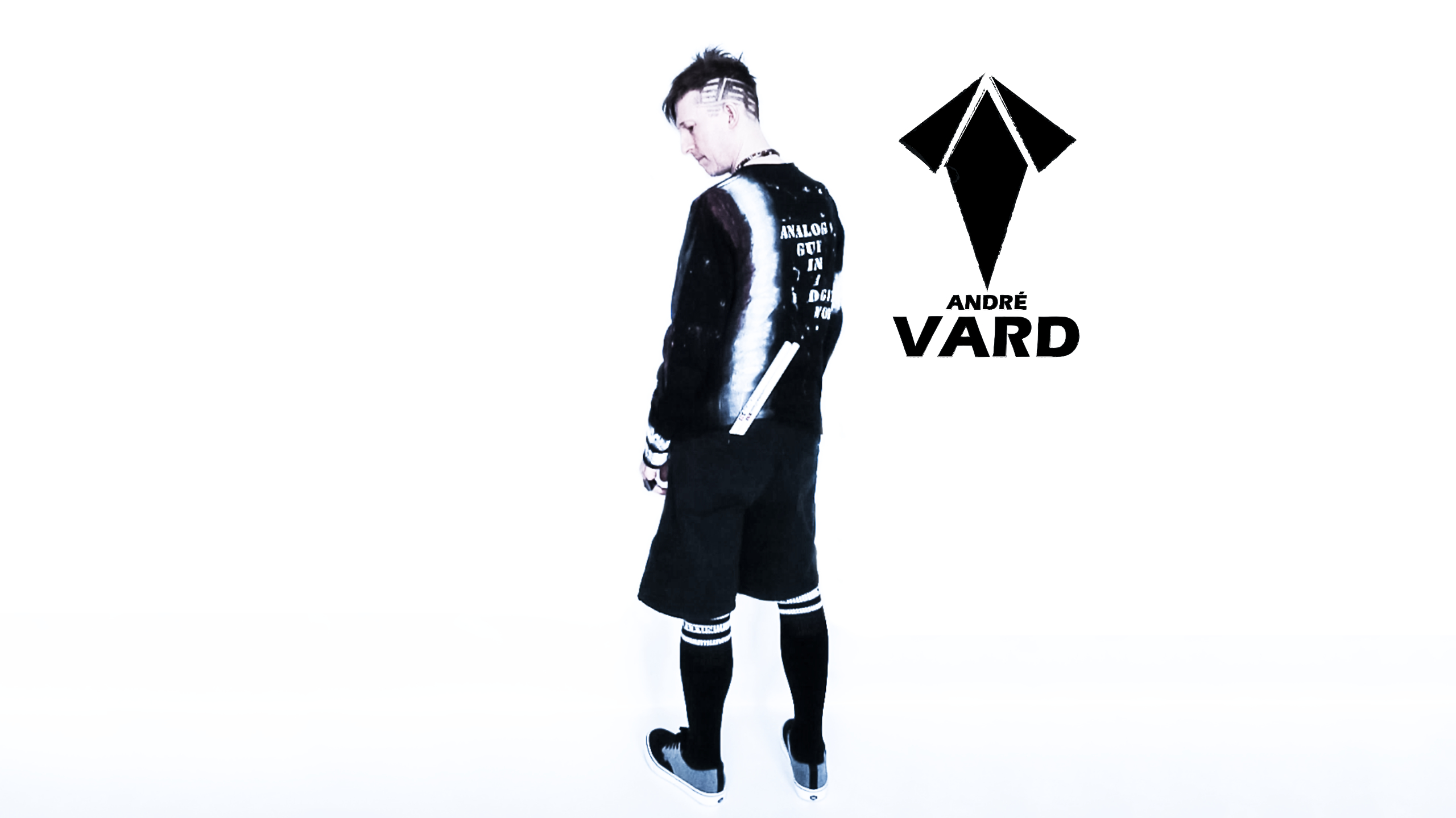 Drummer – Multi Instrumentalist – Composer – Music Producer – Sound Designer
André Vard knew early on that he would one day become a musician and above all a drummer. "As a child, I drummed on saucepans and still use them to create sounds."
Later he studied law, German studies, philosophy and more – but also took all certified advanced programs at The Collective in New York during the semester break and is thus a graduate of the master class.
With his former band KORONA, André Vard rocked the big stages at Rock am Ring, Rock im Park, Roskilde, Gods of Metal and others. and then landed with the albums Blame and Breaking The Silence many No. 1 hits in the web charts newly launched by MTV at the time.
André Vard is a sound tinkerer. For his multimedia project "bionicsounds", he tinkered experimental drum sounds from a wide variety of noises, which he then played on an electronic drum set. To do this, he processes the electronic drum sounds in a special way so that they can be reproduced in their dynamic range and tonal range, as it is also known from acoustic drums. One of the craziest sound projects is the collaboration with the A.C.I.M. Dancecrew, Streetdance Vice World Champion 2015, for which he developed unique sounds based on the noises produced by the dancers while dancing and then created beats and music with it to which the dance crew then dances again.
André Vard says about this in 120 bpm:
"The heartbeat is the first sound and the first rhythm that we perceive in our life. Among other things, it signals our emotional state. This makes rhythms the oldest forms of communication in the world. Because of their vibrations, we can hear and feel sounds. In the interplay of the sense organs we see music and hear pictures. And every person has an own sound of life. The very personal touch. Since we generally use universal physics to generate sounds, it doesn't matter whether a sound is acoustic or electronic or whether we create a symbiosis of both. We can creatively use the entire sound spectrum and expand it innovatively. That's what I always try in my musical work."
When performing live, André Vard usually plays a combined drum set with acoustic and electronic drums and cymbals. André Vard played and plays with many different international artists. In addition to his projects, he is currently writing his first solo album.
Here is an excerpt:
Bands: Funk-A-Tac, Papergod, Korona, Jasmin Joana, Sonic Loops
Support, touring & more: Ill Nino, Limp Bizkit, Slipknot, Mudvayne, Soulfly, (hed)p.e., Papa Roach, Static X, Him, Harmful, Linkin Park, Pink, Marilyn Manson, Blue Man Group
Projects: Kate Lomaeva (Producing), Beeba Boys II Soundtrack (Remix), Superboys (Tour), Traxx Studio Productions, Radio Sound Revolution, Izy Bandha (Song Writing & Producing), Emma (Song Writing & Producing) et al.