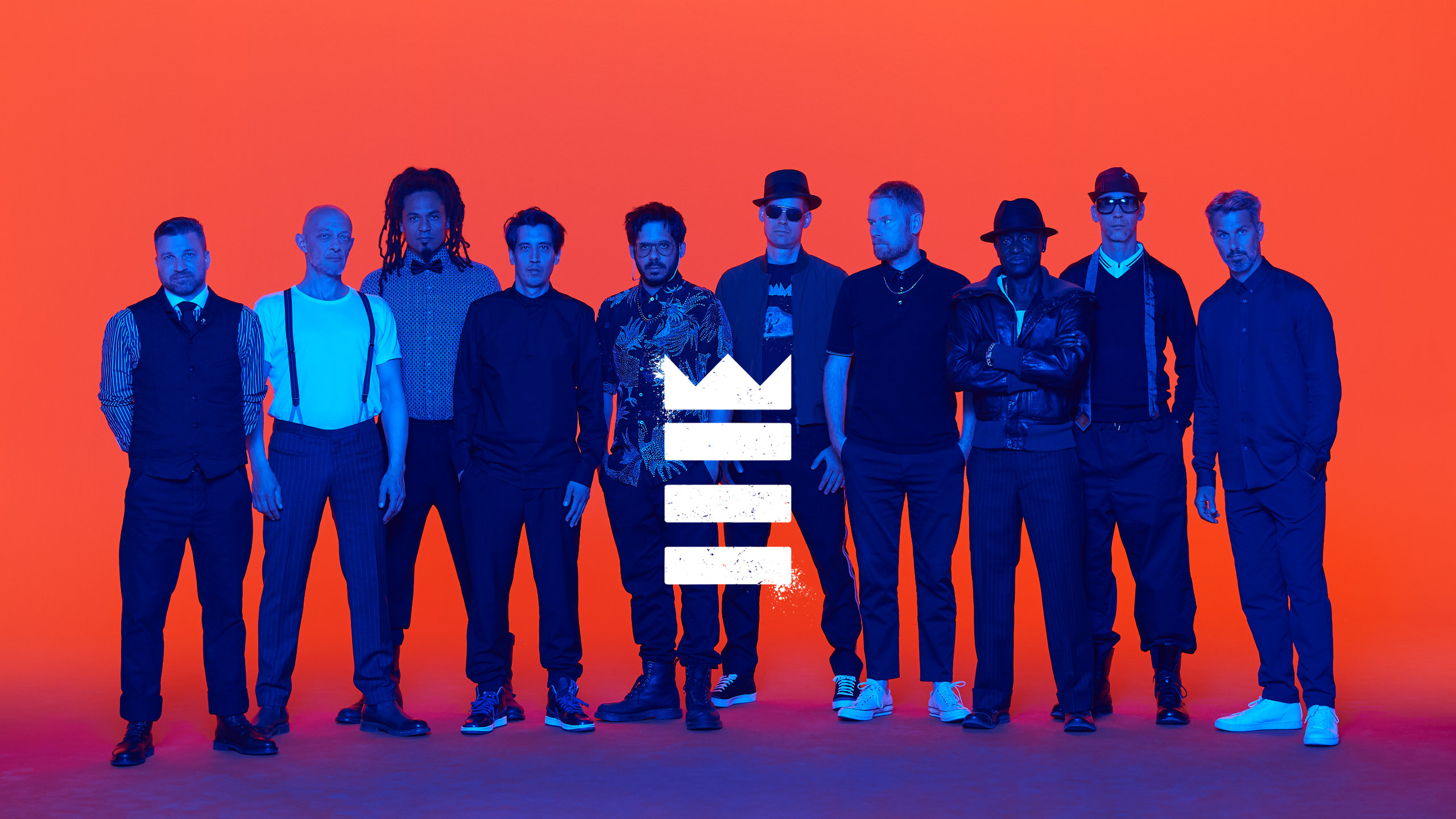 11 musicians with a passion for raggae and dancehall come together in Berlin at the end of the nineties to play live together. There was no master plan, no star, no hit, but the 1st album in 2001 already spent a few weeks in the top 20 of the German Charts. Meanwhile, the band was also already successfully working on their fame abroad.
In 2006, Seeed won the Bundesvision Song Contest with their successful song Ding. The third studio album Next!, released the previous year, was then released in almost all European countries.
The fourth studio album Seeed, released in 2012, immediately reached number 1 in the German Album Charts.
The following year, after winning 3 Echos in the early 2000s, they won the "Best Band" award presented by 1Live Krone. They were to take the same title again later, in 2020.
Until 2018, the band continued to perform successfully on many international stages, but in May of the same year, there was a huge and dramatic change. The singer Demba Nabé passed away. Seeed decided to continue after a pause for reflection.
So in 2019, seven years after the last album, the new record BAM BAM was released. It is the first Seeed album to be entirely in German. More members than ever before contributed their references and demos. Befriended songwriters like Trettmann, Sway Clarke, Deichkind and Daniel Stoyanov from the band Malky were also involved. The songs were worked out in close cooperation with the producer team The Krauts (Peter Fox, Miss Platnum, Marteria, among others). The sound is typical Seeed: urban and powerful pop music with a Berlin vibe and influences from London to Lagos.
This also makes the record a statement for a new beginning. After the painful loss of a bandmate, BAM BAM is also the first album since 2000 in which one of the eleven founding members is missing. At the end of the album is a song that Demba recorded long before his death. Seeed have included it, practically unchanged, on the album. It is a bow to a friend and free spirit without whom this band would not be what it is. And it's a bow to the power of music, which never ends. Not as long as there is love and people who carry it in their hearts through the world.
In 2020, Seeed were to play seven sold-out concerts in their hometown, in front of a total audience of almost 150,000. Against every rule of probability, Seeed have definitely made it to the top, with positivity and lived cosmopolitanism. There's no need to mention how important that is again today.