König & Meyer presents: Our new products 2020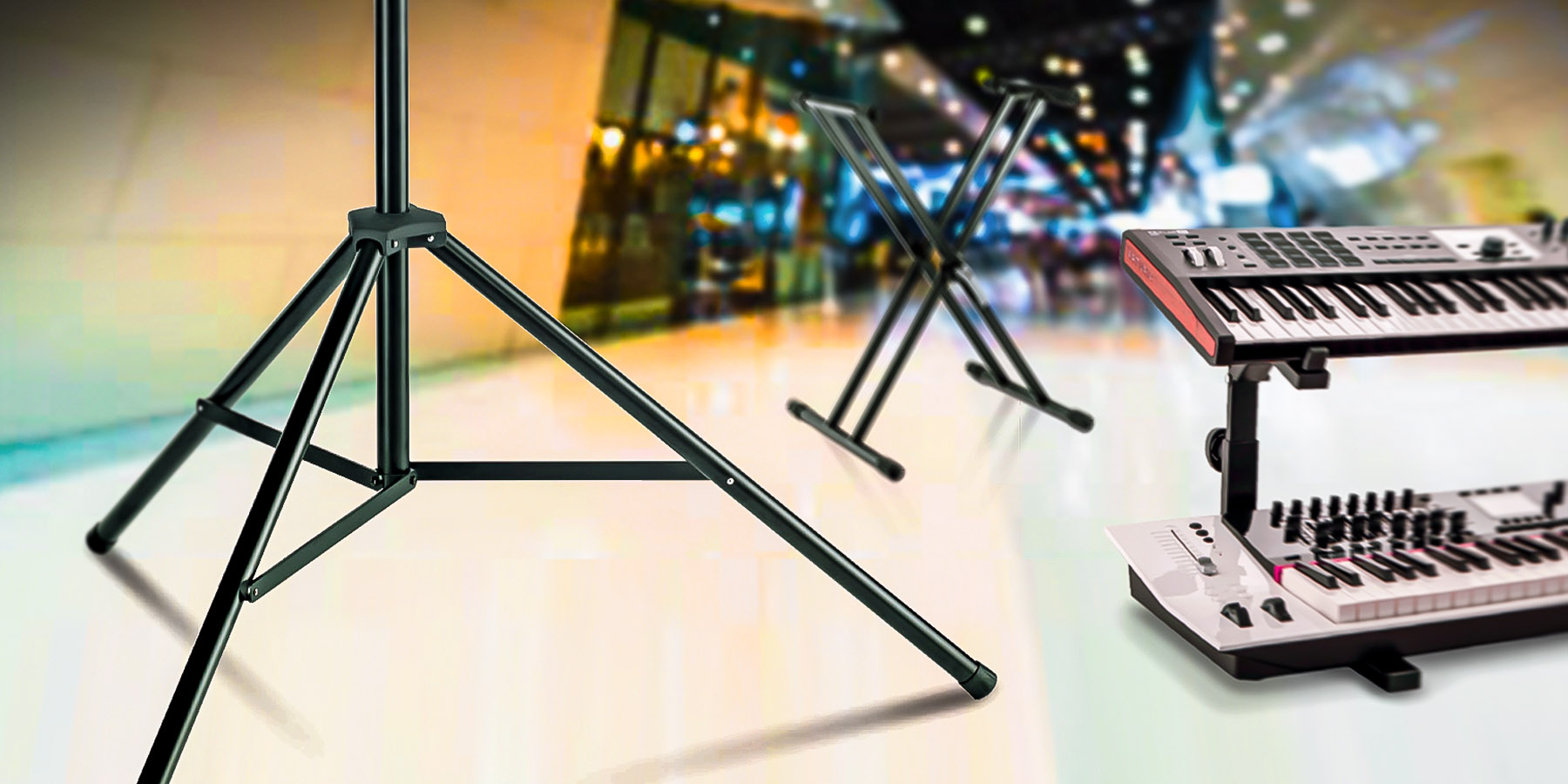 The Corona Crisis continues to determine our lives. Normally we would have been at the Prolight & Sound in Frankfurt beginning of April, showing off all our new products, catching up with business partners and with you, our customers. In the normal course of things that is. What we all want most of all these days is to have our sense of normalcy restored, to get back just a little of our everyday routines. After all, the catalogues are produced, the brochures for our new products have been printed, and the first production runs are finished and ready to go. The perfect time for a virtual exhibition.
The whole team of König & Meyer wishes you a lot of fun while browsing and later a lot of fun with the new products.
14087 Piano bench
Although at the moment we have to wait and see, we are already looking forward to the concerts and festivals in summer. Still, the first product we would like to introduce, prepares us for the next concert season. With our new bench there is one less thing to worry about: a lack of space in the tour bus. After the launch of our foldable Omega Pro table-style keyboard stand last year, we have now designed a foldable piano bench to go with it. The folding mechanism makes set up and break down a breeze, and takes up comparatively little space, making it an excellent travel companion.
Large, rubber feet won't mar your wooden floor at home and keep this bench firmly anchored. Height adjustable via spring-loaded clamping knobs and an engraved height scale.
18828 Basic support »Omega« table stand
A place for everything – and everything is in its place. The next product also helps here: Maybe you are in the midst of writing or recording a song and the perfect melody is running through your head as you rush to the keyboard. It is so frustrating to forget it before you get there. Wouldn't it be great to have a small midi keyboard or synthesizer right there when and where you need it, and still have space on your lap for a guitar?
Use the Basic support 18828 to transform your Omega stacker into a stable and space-saving table stand. The width of this table stand can be adjusted from 526 to 770 mm to accommodate almost any model. Take this versatile stand into the studio as well, where it will prove its worth. It adds a second level to hold mixers, controllers and other equipment, and you can even go up one more and add a third level.

18807 Universal holder
This next product is for keyboarders who want to reach for the stars while keeping both feet firmly planted on the ground. If you use stackers with your keyboard stand, you are aware of the advantages. It keeps all your instruments at your fingertips and eliminates the need for separate keyboard stands, a real plus on crowded stages or in the studio. Until now though, this meant you had to do without other useful add-ons, like a tablet holder or screw-on microphone stand. Not anymore.
With the Universal holder, which attaches to the base of the 18810 and 18820 keyboard stands and onto the 18950 and 18953 foldable table-style stands in the blink of an eye, you can now use all those convenient extensions. Any boom arm, music stand or tablet holder fits onto the 3/8" thread.
A little insider tip while we are all on lockdown: use the 21920 Thread adapter or the 19695 Universal joint to mount a GoPro or mobile recorder to keep friends, fans and followers on your social media channels happily entertained with music.
26706 Base plate
Who does not know the following problem: Indoor gigs in places like pubs, small event spaces and bars, are usually a pretty tight squeeze. Three-legged speaker stands are a tripping hazard and take up too much valuable space. Our new base plate saves space, won't trip you or your bandmates up, and lets you take optimal advantage of the space you have. The three options for positioning distance rods mean you can tuck a speaker more tightly into a tight corner. The base plate can be used with all distance rods with a M20 thread.
26709 Additional weights for base plates
Can it be a little more? Our new additional weight plate tip the scales at 5 kg and gives your speaker stand extra stability in holding up heavy speakers. And if that is not enough, several weight plates can be stacked on top of each other. That provides a secure hold of the speaker.
Orchestra music stands 11910 – 11915
Along with these new products, this year we are also premiering a new series of orchestra music stands that are very easy to use with the »Friction Lock System«. The series comes with three different foot constructions and you can also choose between steel and plastic music desks.

Drummer's Throne 14035/ 14036/ 14038/ 14039
Our range of drummer's thrones has also expanded this year. Choose between velvet or leather upholstery, whatever suits your taste, and select either pneumatic spring or spindle height adjustment. The elegant König & Meyer logo on the back emphasizes their exceptional quality and value.
Check out our brochure to pursue the full range of our new products. It is available here to page through or download.
Do you have any questions about the new products from König & Meyer? Feel free to contact us via e-mail at service@k-m.de or via our social media channels.
Stay healthy and optimistic.
---