New product videos of our piano bench & speaker stand with pneumatic spring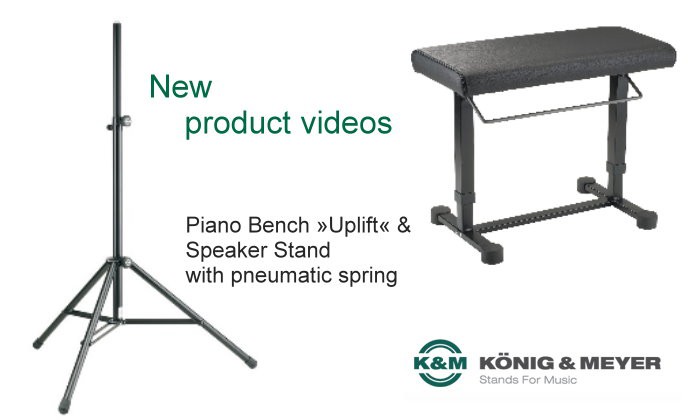 These advancements with built-in pneumatic springs offer pure comfort!
Piano bench »Uplift« 14080 is not only extremely stable and offers an excellent sitting comfort – it also allows to adjust the height while sitting.
The speaker stand 21463 promises a serious support. With a lifting power of 25 kg, heavy speakers are lifted up safely and ergonomically – with no stress on one's back! Additional features such as the mounting aid, pull-out guard and height adjustment with spring loaded bolt are integrated standards for K&M speaker stands.
---