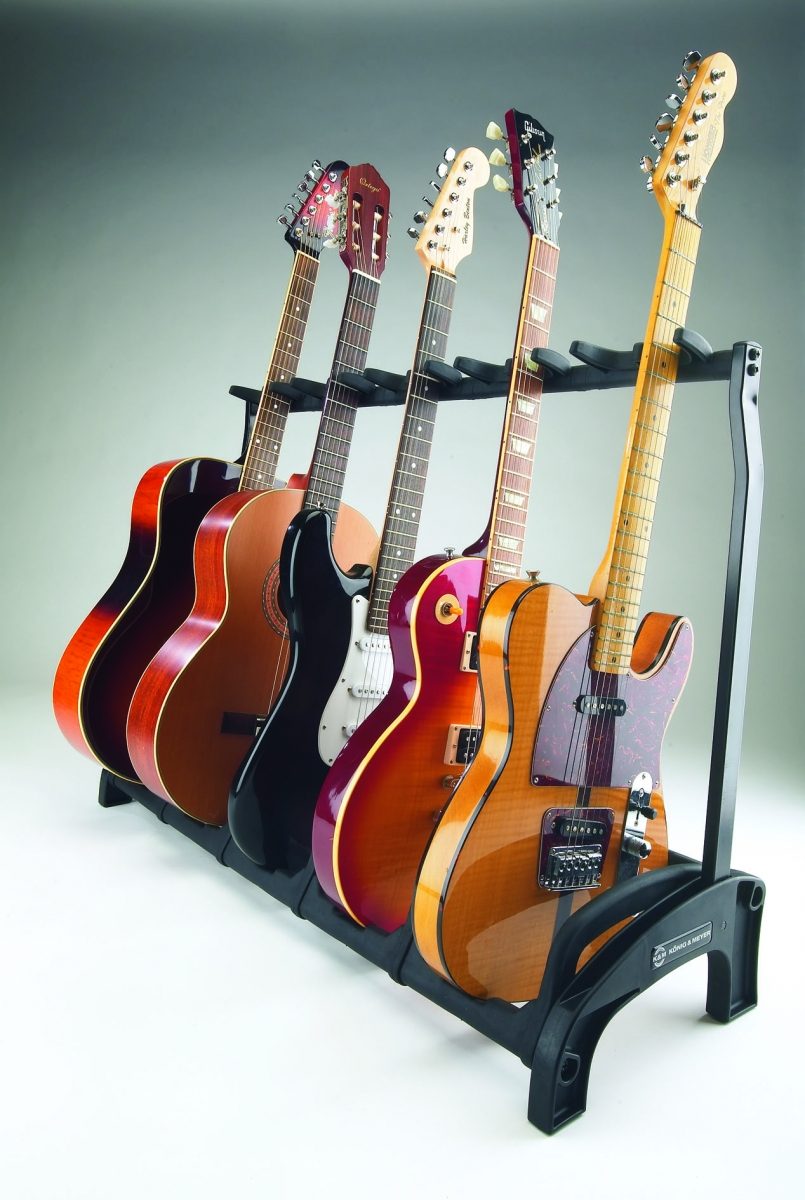 These include the innovative iPad stand holder that optimally supports using the iPad for music purposes. Our iPad stand holder (No. 19710) can be screwed onto any 3/8″ thread (e.g. to all microphone stands). The iPad holder (No. 19720) can be attached to tubes from 7 to 30 mm in diameter. The third version is the iPad wall holder (No. 19730).
Furthermore there are two top highlights: »Roadie« is the suitable tour companion for
every guitarist and holds up to four instruments in its moveable hangers.
»Guardian« is considered one of the most professional multiple-guitar stand on the market. It gives room for three or five acoustic and electric guitars as well as basses.
More new products or improved products are for example:
Pneumatic stool
Guitar wall mount
Violin holder and violin wall holder
Cello stand
Double bass stand
Contrabassoon stand
Amp stand
Laptop holder, Laptop rest and Laptop stand
The four new product videos feature the following highlight products:
iPad-holders, »Roadie«, »Guardian« and pneumatic stool.
---