200 employees of König & Meyer on tour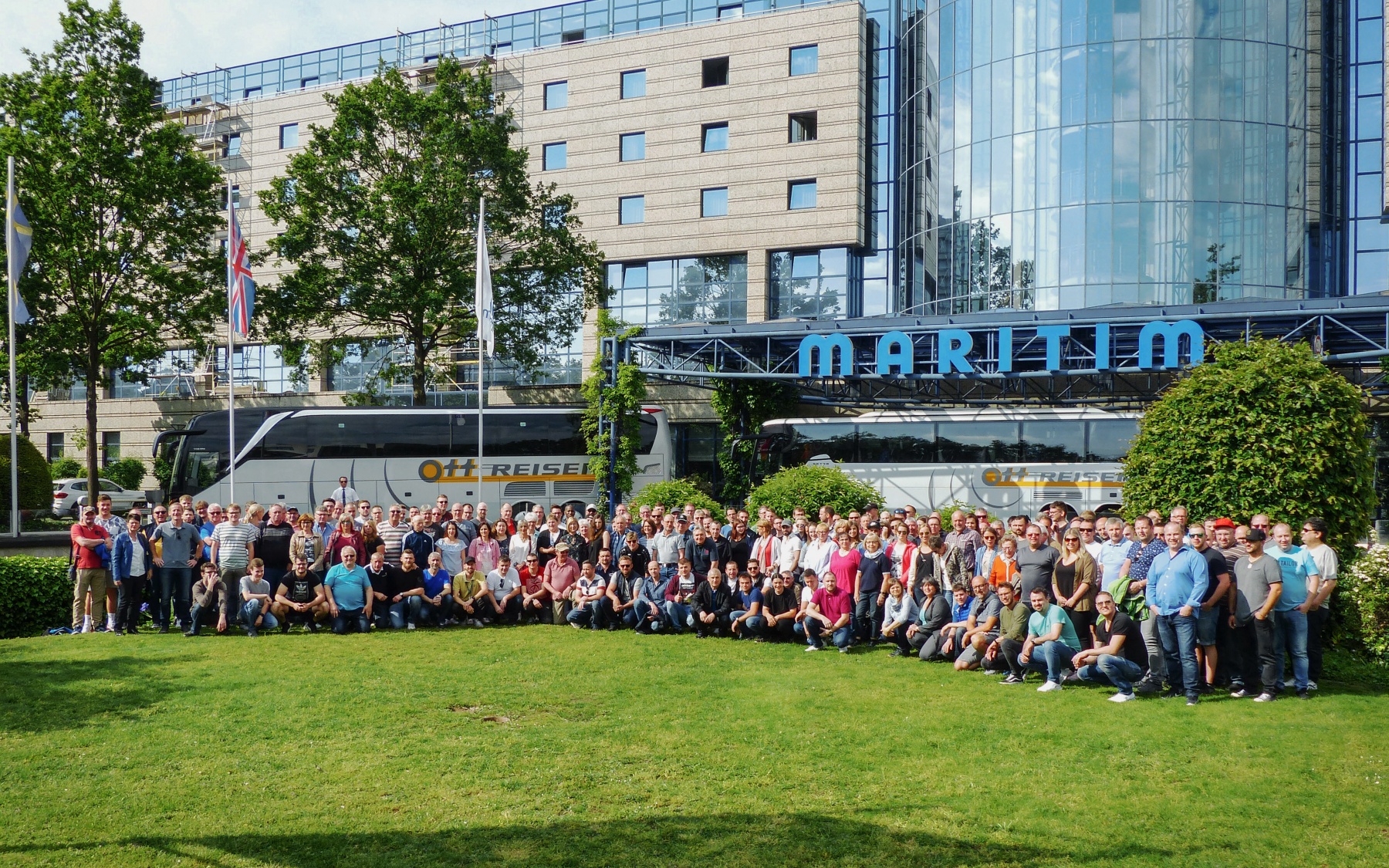 On the occasion of the 70th anniversary of König & Meyer, the company had invited their employees to a 2-day company outing to Bonn, the former capital of Germany. On Friday morning 24th of May, 200 employees made their way from Wertheim at first to the Rhine River by bus. After about 250 km on the road and an extensive breakfast break, an excursion boat in Linz on the Rhine was boarded in the early afternoon. After 1 ½ hours of a marvelous boat trip in wonderful sunshine the group reached Bonn and continued the journey with a city tour. Well-known and remarkable buildings such as the former Chancellor's Office, the Villa Hammerschmidt, the Popplesdorfer Castle, the Post Tower, the House of History or the Cathedral were visited. After checking in to the hotel, the festive evening started.
Good colleagues become friends
Old and new colleagues, often known only by phone or email, got a face that evening and got to know each other better. After a warm welcome speech from CEO Gabriela Koenig and an excellent dinner, a DJ provided the musical entertainment and started the dance party. Well-known songs from the last 5 decades provided the perfect musical framework for a family, entertaining and, above all, successful anniversary celebration. The next morning, the K&M team had the opportunity to explore Bonn on their own. The journey continued then to Königswinter with a visit to the famous Dragon Castle and the Drachenfels in beautiful summer weather. In the late afternoon, the group set off again for home. The tour ended with a dinner event in a restaurant in the Spessart forest. With many great and exciting impressions, everyone returned to Wertheim.
---