Electrically Adjustable: The New »Omega-E« from König & Meyer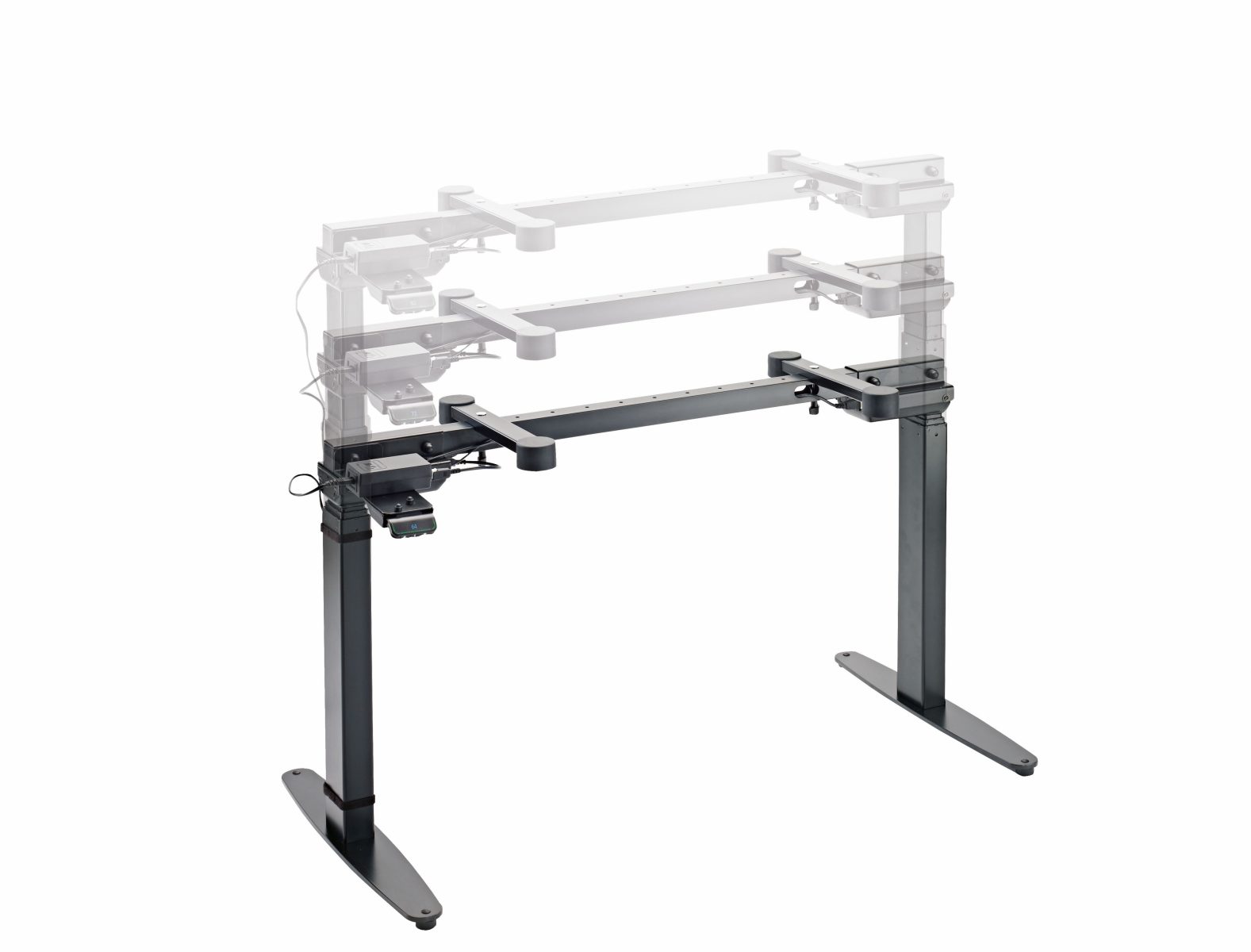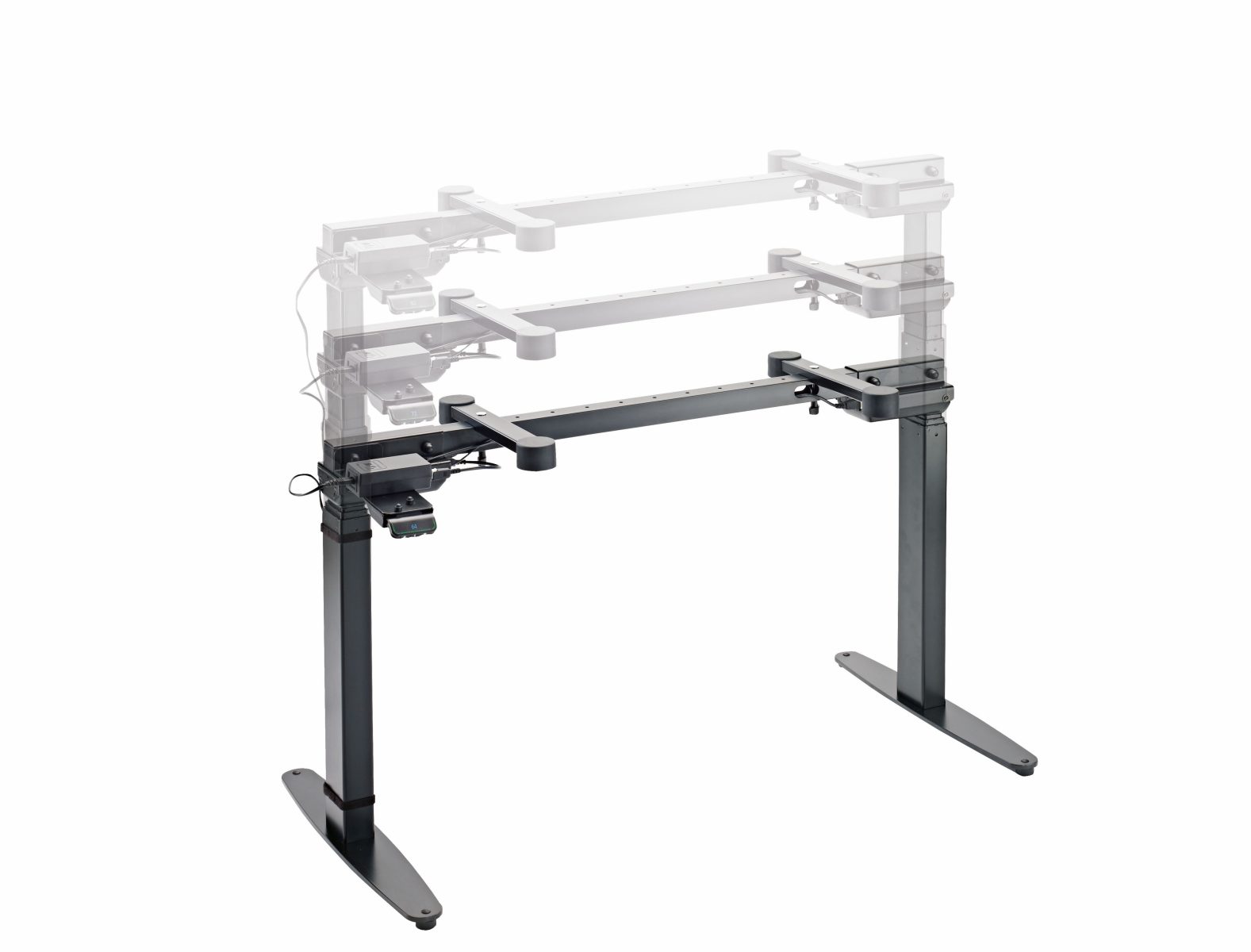 The»Omega-E«18800 is an exciting addition to the Omega keyboard stand system from König & Meyer that has been so popular with keyboard players for many years. This electric-powered height adjustable keyboard stand offers comfort and ergonomics to the user. A simple and easy electric height adjustment brings the keyboard to the preferred sitting and standing positions continuously variable. The intelligent control unit offers the possibility of storing different height positions. Using the "Desk Control" App with Bluetooth technology, the keyboard stand can be operated via Smartphone. This makes the 18800 very flexible for use in studios, on stage or in music schools. The variable »Omega-E« with its improved ergonomics enables keyboard players to vary their positions and hence reduce back strain.
The heart of the »Omega-E« 18800 is a quiet yet powerful electric motor that drives quickly and precisely to the desired position. The user is able to adjust the height directly at the stand via the display of the control unit or by the remote control via the Desk Control smartphone app. In both cases, up to four heights can be stored via the memory function. A simple touch of the control pad is all it takes to move the desk automatically to the selected position. Continuously variable height adjustment is possible from 597 to 1,257 mm. The control unit can be mounted on the left or right side of the stand. The integrated cable management keeps everything tidy. The keyboard desk has a load capacity of up to 80 kg.
The new electric keyboard stand comes with the familiar features of the OMEGA system, such as a compact, robust tubular steel frame, large floor protectors and strong, adjustable support arms. The comprehensive range of accessories is also available, including practical attachments and holders for further keyboards or laptops, etc.
»OMEGA-E« – the features at a glance:
• Continuously variable height adjustment via electric motor
• Easy operation via control unit or smartphone app
• Memory function for up to four selected playing positions
• Playing heights: 597-1,257 mm
• Keyboard support arms adjustable 180-678 mm
• Base dimensions: W 1,136 x H 550 mm
• Max. load capacity: 80 kg
• Weight: 24.5 kg
The heart of the »Omega-E« 18800 is a quiet yet powerful electric motor that drives quickly and precisely to the desired Position.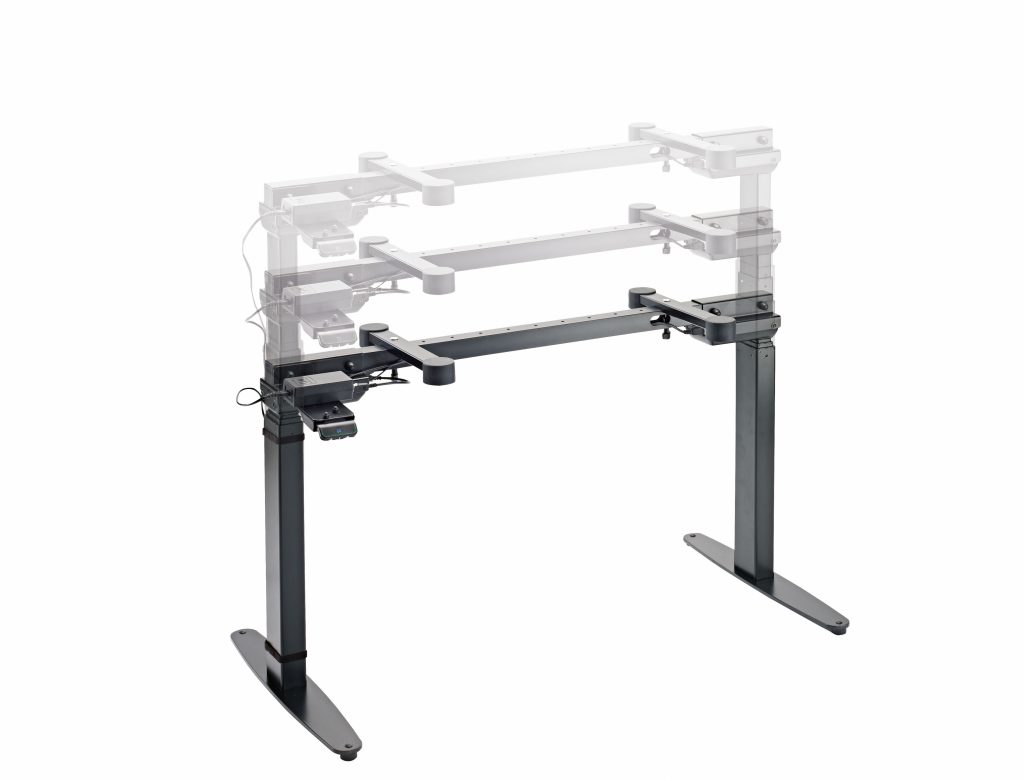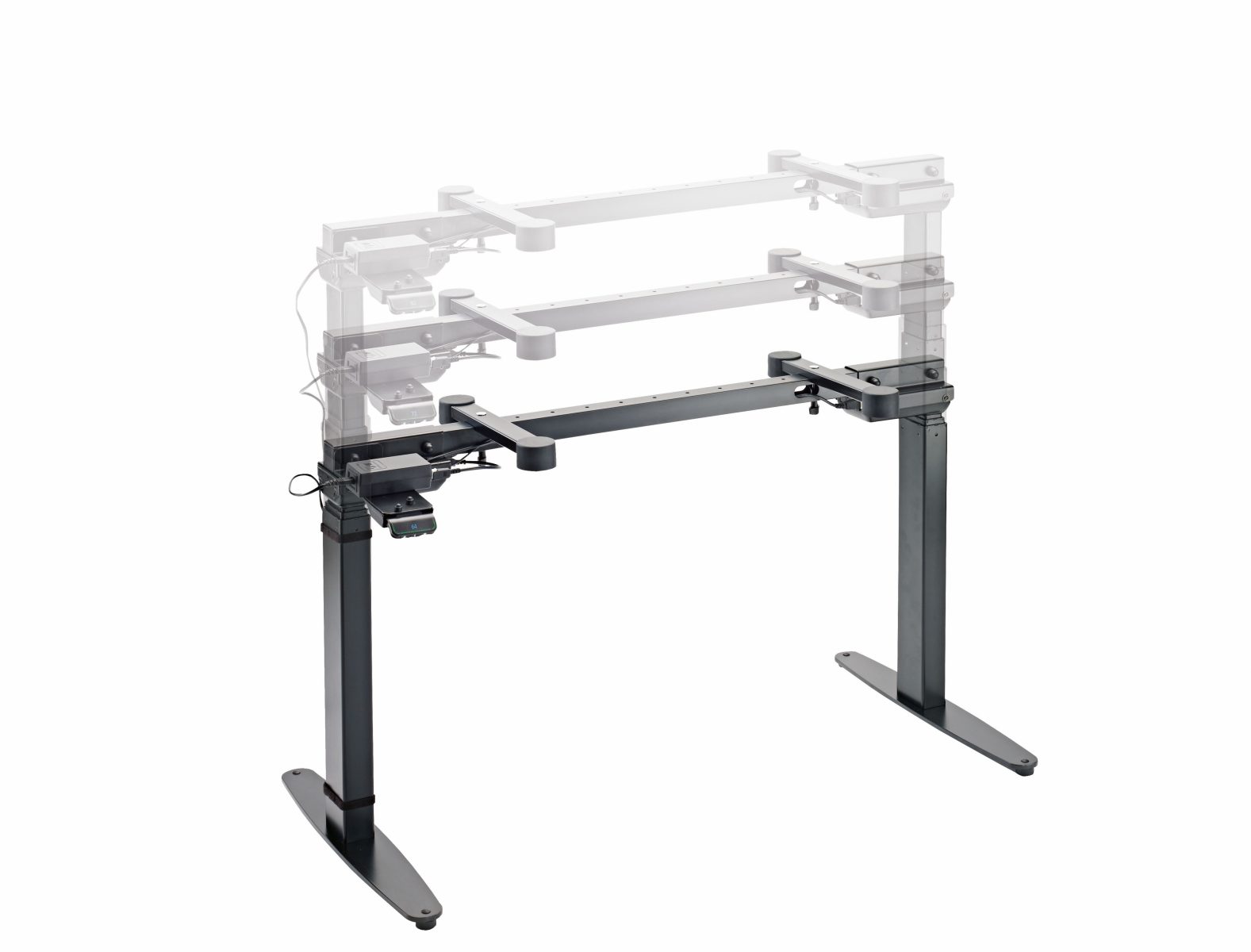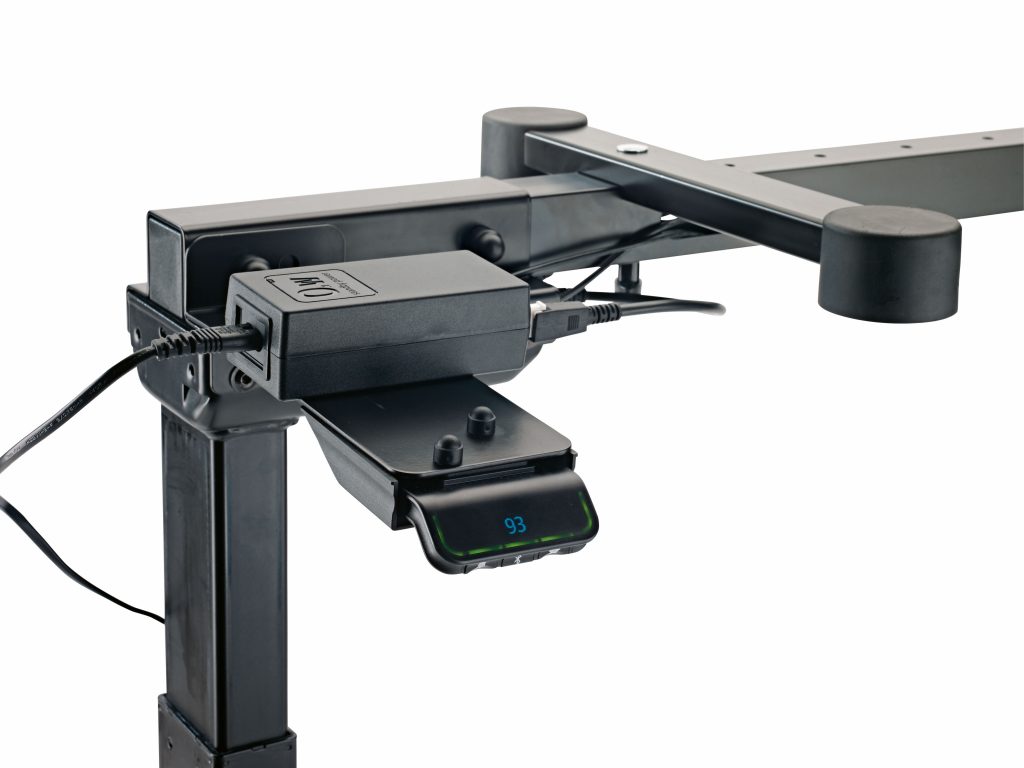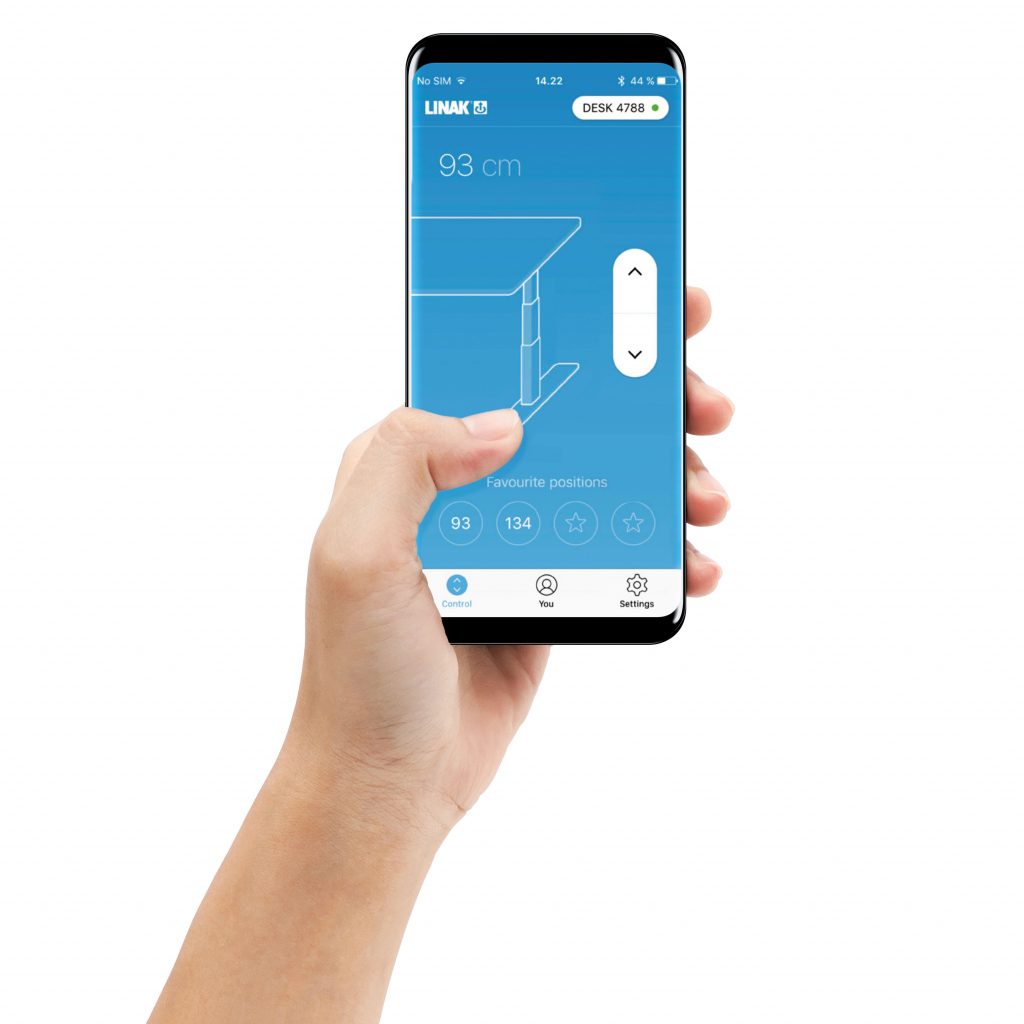 ---