Our colleagues' favorite products – Vol. II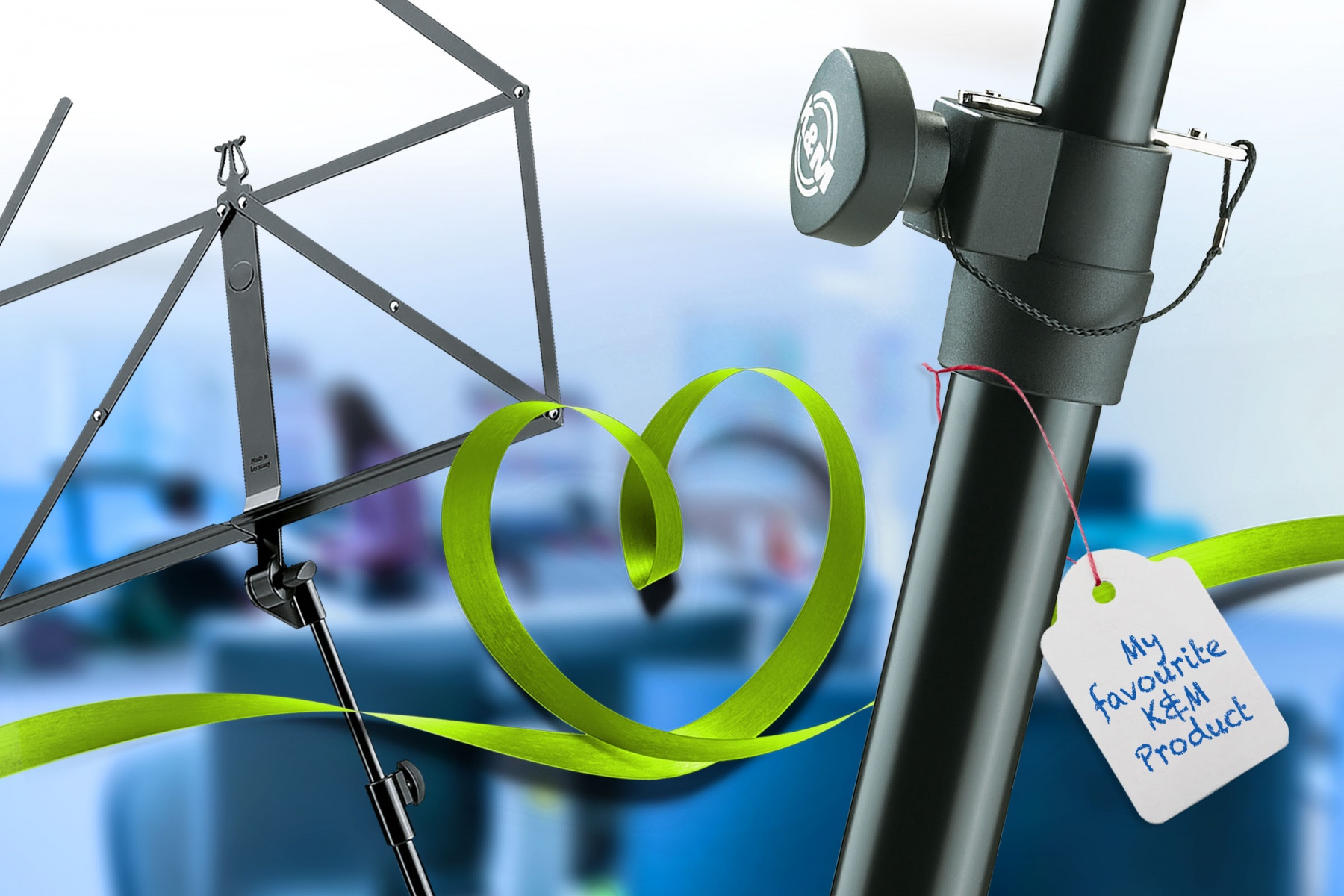 Hardly anyone knows our products as well as our colleagues do. That's exactly why we sought out their input today! We hope you enjoy reading the second part of "Our colleagues' favorite products".
Musicians traveling the world
What would it be like to live on a deserted island? Everyone has probably wondered that at some point. But more importantly, what would you take with you? After all, we need to pack our bags before we can set off on the journey. And that involves choosing what is and isn't important, and turning utilitarian items into precious valuables – and vice versa. In the process, we learn what really matters in our lives.
Returning to reality, packed bags in the back of our minds, we have made a valuable realization: I definitely want and need my instrument. Too bad there aren't any K&M items that found their way into your suitcase… 😉 But we're sure your real-world flight case or gig bag contains a few products from us that you simply can't live without, at least not voluntarily. If you still have any room left, here are a few more products we think deserve a spot in your case.
The future is digital – Sven (production manager)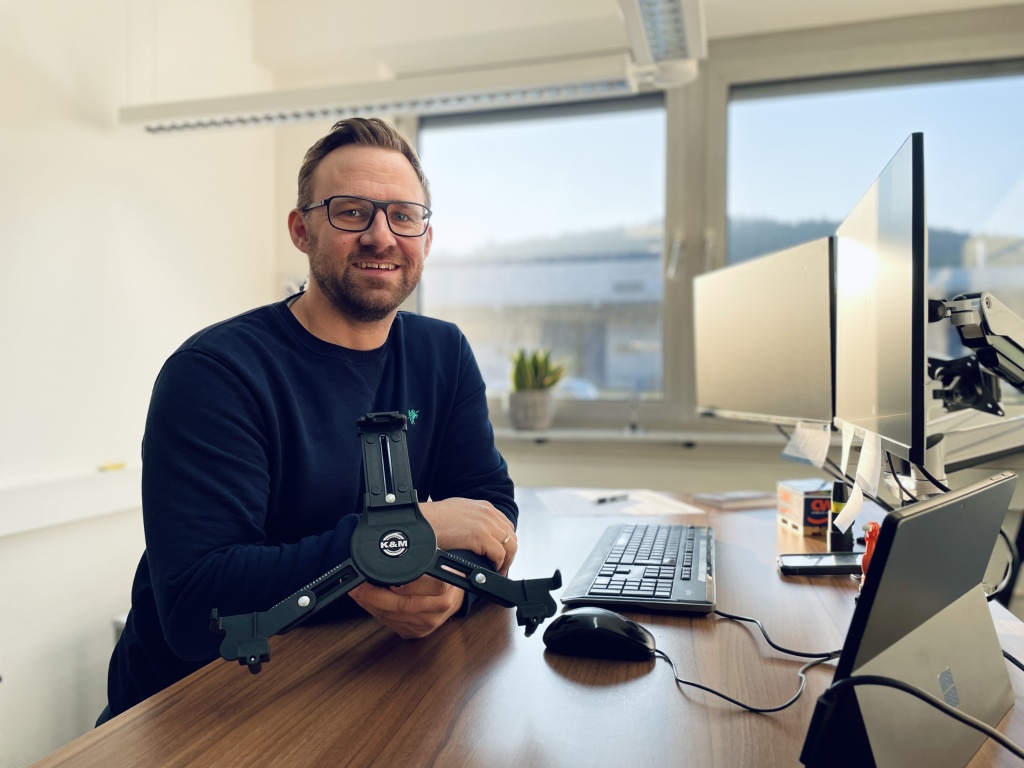 My favorite K&M product is tablet PC stand holder 19790, which is part of our multimedia product range. It's a real bullseye for us as times have been changing. It's infinitely adjustable, so it can be used for a wide range of display sizes. A special joint means it can be turned from portrait to landscape position instantly. The tablet PC stand holder is also easily combined with a table stand, clamping mechanism, or one of our mic stands thanks to its mounting attachment. And that's true whether you're at home, in the studio, at a stadium, or on a stage anywhere in the world. Our 19790 delivers secure hold anywhere and everywhere. That's what makes it my personal favorite K&M product!
Multitalented stools – Michael (product manager)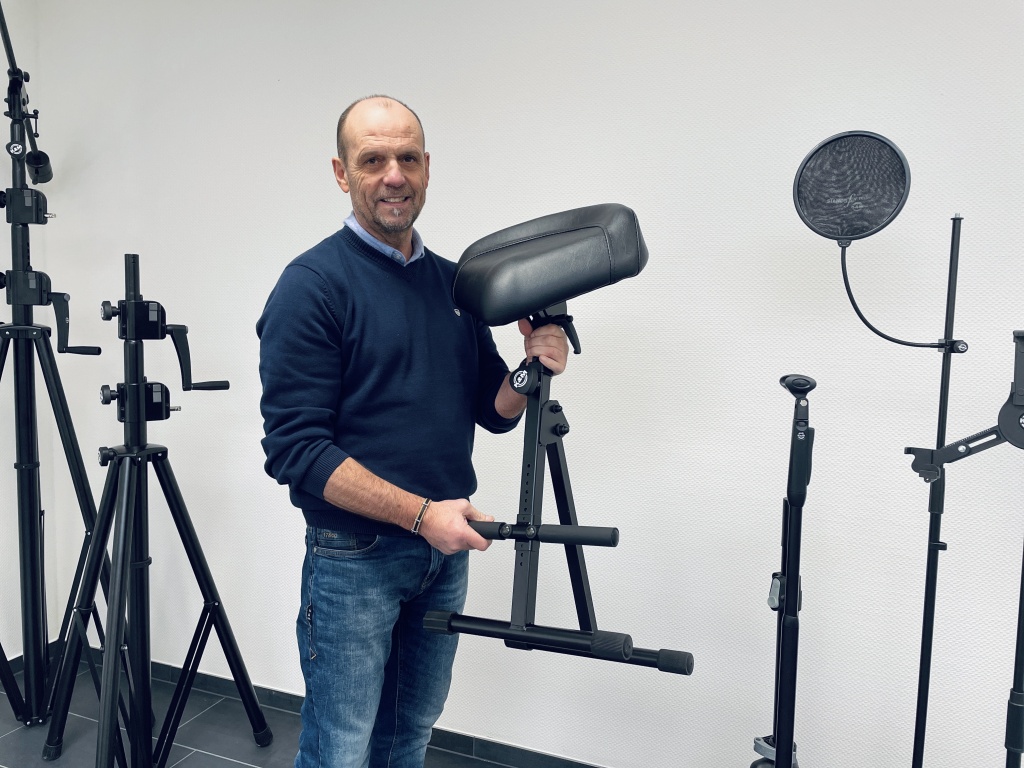 I really like to use the 14044 stool series for product training activities. These products are an excellent way to illustrate the König & Meyer product philosophy and craftsmanship features. Typical examples include solid weld seams produced by welding robots, precision laser drilling, tough powder coating, exact guidance, and smart adjustable foot end caps made with our own plastic injection molding machines. This kind of stool has multiple uses and can be used anywhere, from onstage to the rehearsal room, for technicians in the front of the house to music stores. They're comfortable to sit on, or you can lean on one while standing. Essentially, they're suitable for any instrumentalist, but singers will also value them as a comfortable place to sit. And whenever it's not in use, you can fold it up and put it away, saving space.
My MVPs in the K&M product range – Hagen (purchasing department)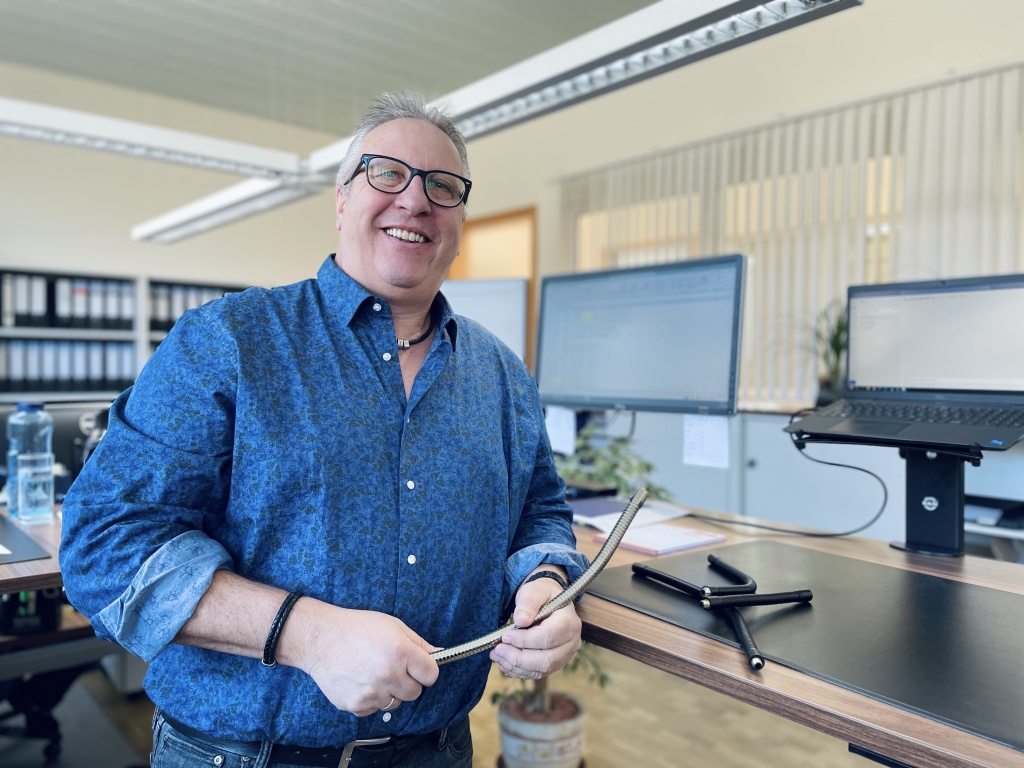 To be honest, it's hard for me to pick just one favorite product, so I went with two. First, I really like the goosenecks. We have various models in our product range, and they are all wonderful for their high flexibility. Goosenecks are used wherever traditional mic clips reach their limit. They give me more room and more freedom to play as a drummer, and they're just a simple and modest aid with a lot of benefits.
My second favorite product is our "Gomezz" drum throne, product 14000. It features amazing comfort, plus it's rugged and durable and it really looks good, too. Adjusting the seat position is quick, and it's easy to set up and break down as well. All that is a big plus for me as a percussionist, since it gives me a little more time to enjoy the celebration and the venue.
I wouldn't want to miss out on either of those aspects! These items are an integral part of my gear, like a goal is part of any soccer game.
Shining a light in the dark –
Natalie (Germany sales department)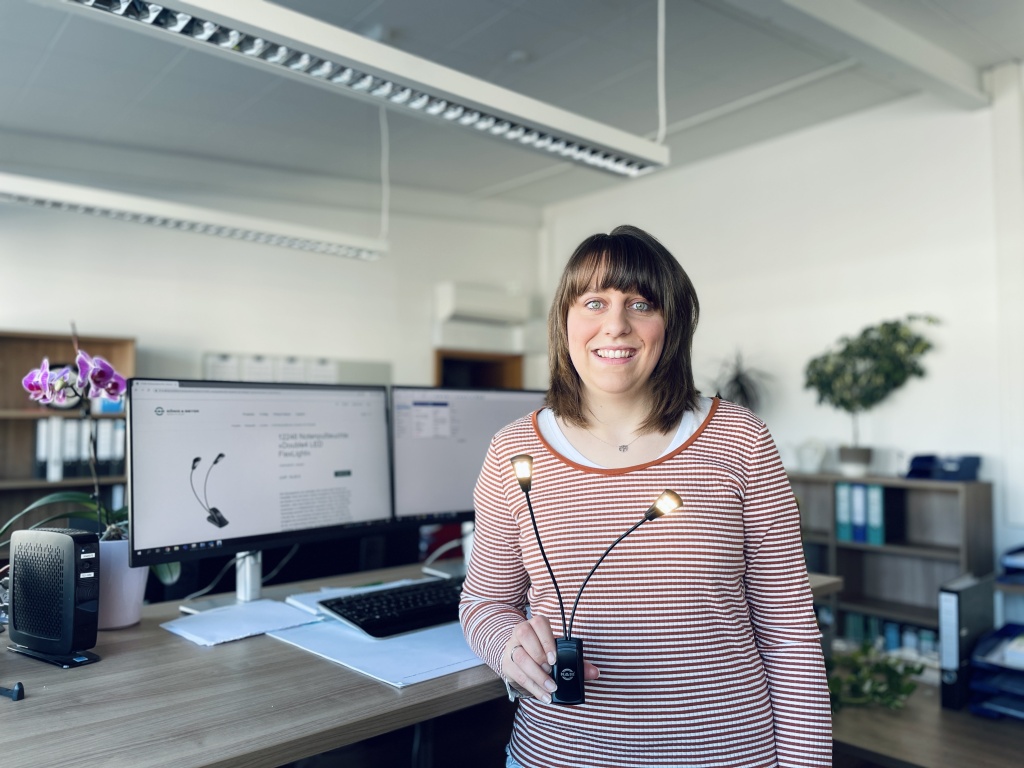 Whether you're making music outdoors or just curled up reading on your couch at home, the K&M 12246 light means you're ready for anything. The LEDs can be turned to two brightness settings, so they deliver perfect lighting conditions for any use. And if you don't happen to have a battery along, you can also plug it in. Now all you need is your neighbor's permission to get out your trumpet at midnight.
What's your favorite product? Is there something you simply can't do without, whether during rehearsals or a band performance or in the studio? Tell us your favorite in the comments or send us a pic on instagram! We can't wait to hear from you.
---