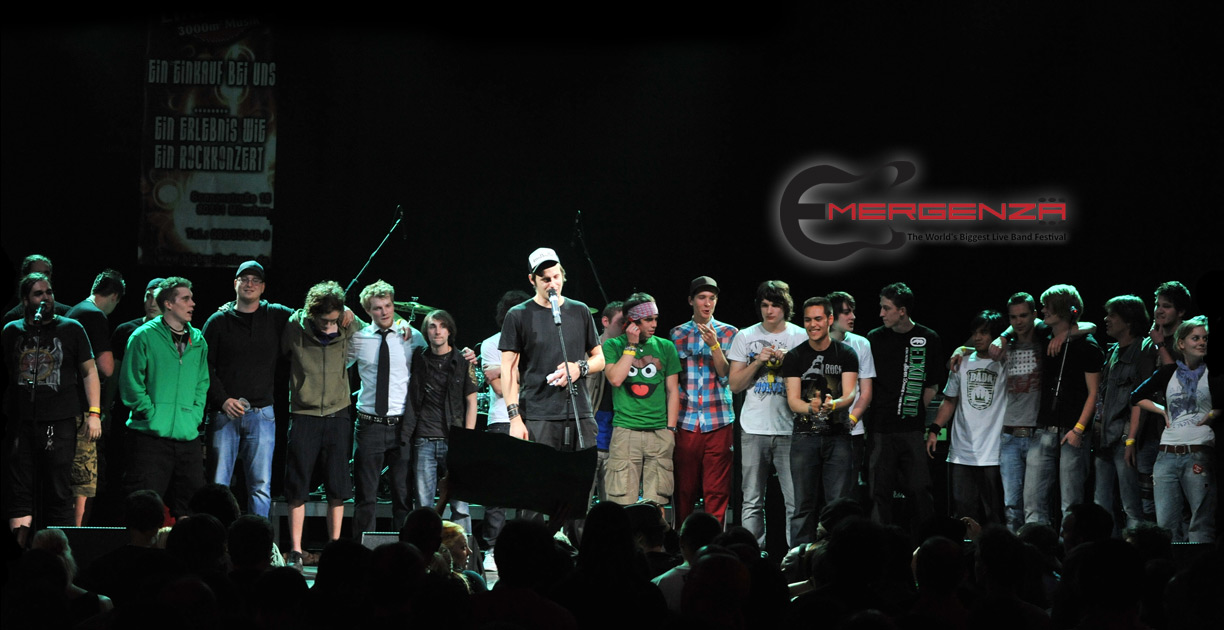 The largest live band festival for young bands worldwide
In 1992 some bands got together to organize a competition in Rome, rented a large hall, and the festival was born. The concept proved so successful, it soon spread to increasingly more cities and countries and is now a tour.
Currently Emergenza is held in around 150 cities all over the world!
Participants can look forward to a fully equipped stage, technical organization and promotion for their own show. Every band, every musical style is welcome to play a program of no more than 25 minutes.
There are a number of qualification rounds that give bands an opportunity to perform large national and international locations. The audience votes for the band that makes it to the next round. At regional and national finals, a professional jury decides the winner and hands out awards for other bands and the best musicians.
The winner plays at the international final round as part of the Taubertal Open Air Festival!
The "best band in the world" wins a professional production or a sponsored festival tour along with musical instruments and technical equipment.
The most successful German bands to participate include Emil Bulls and Itchy. Empty Trash (Max Buskohl) and Sunny Glade (now known as Juli) also took part.