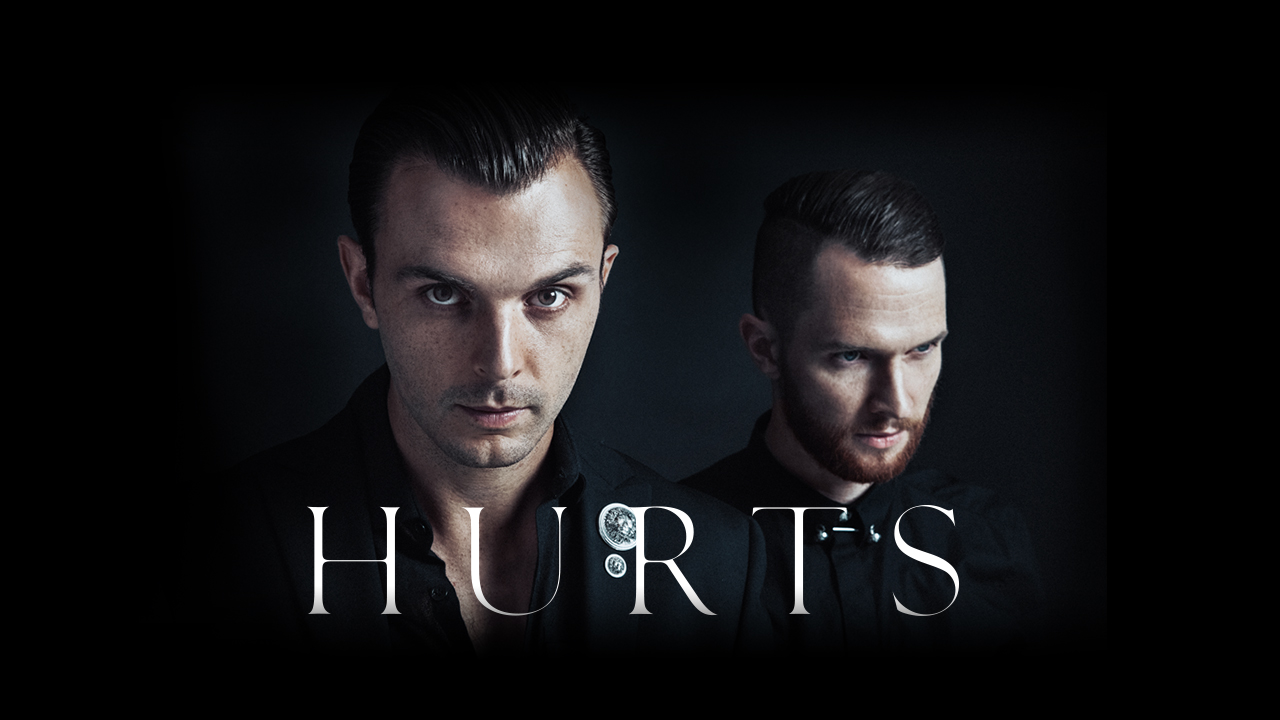 Hurts & Happiness
Hurts (Theo Hutchcraft & Adam Anderson) conquered the charts in September 2010. With the release of their debut album "Happiness" the band achieved the title of the fastest selling new band of 2010. Over three million singles and 1.5 million albums were sold worldwide. And also in Germany, Switzerland, Austria, Finland & Luxembourg Hurts hit the charts and had number ones as well as Platinum and Gold sales.
Exile & Surrender
Hurts went on a long and high-flying tour and finally the artists have established themselves as one of the UK´s most successful debut acts of the past five years.
2013 the second album "Exile" was released. With this Top 10 album they were on a sold out spring European tour.
In 2014 the band presented the UK No. 1 single "Under Control" and worked in studio for their new album which was released in 2015. "Surrender" achieved over 46M track plays worldwide.
2016 schedule: 6 week sold out Surrender Tour and festival gigs.
Desire
"Beautiful Ones" was the new single in 2017. And the new Album "Desire" was released in October 2017.
During one week it hit the Number 1 spot in 7 countries and made the Top 10 in 26.
See the musicians in 2018 on their Desire Tour.
Faith
Following the pre-release singles "Voices" and "Suffer", the new album "Faith" was released in September 2020 and entered the Top 10 of the album charts in Germany, Austria and Switzerland.