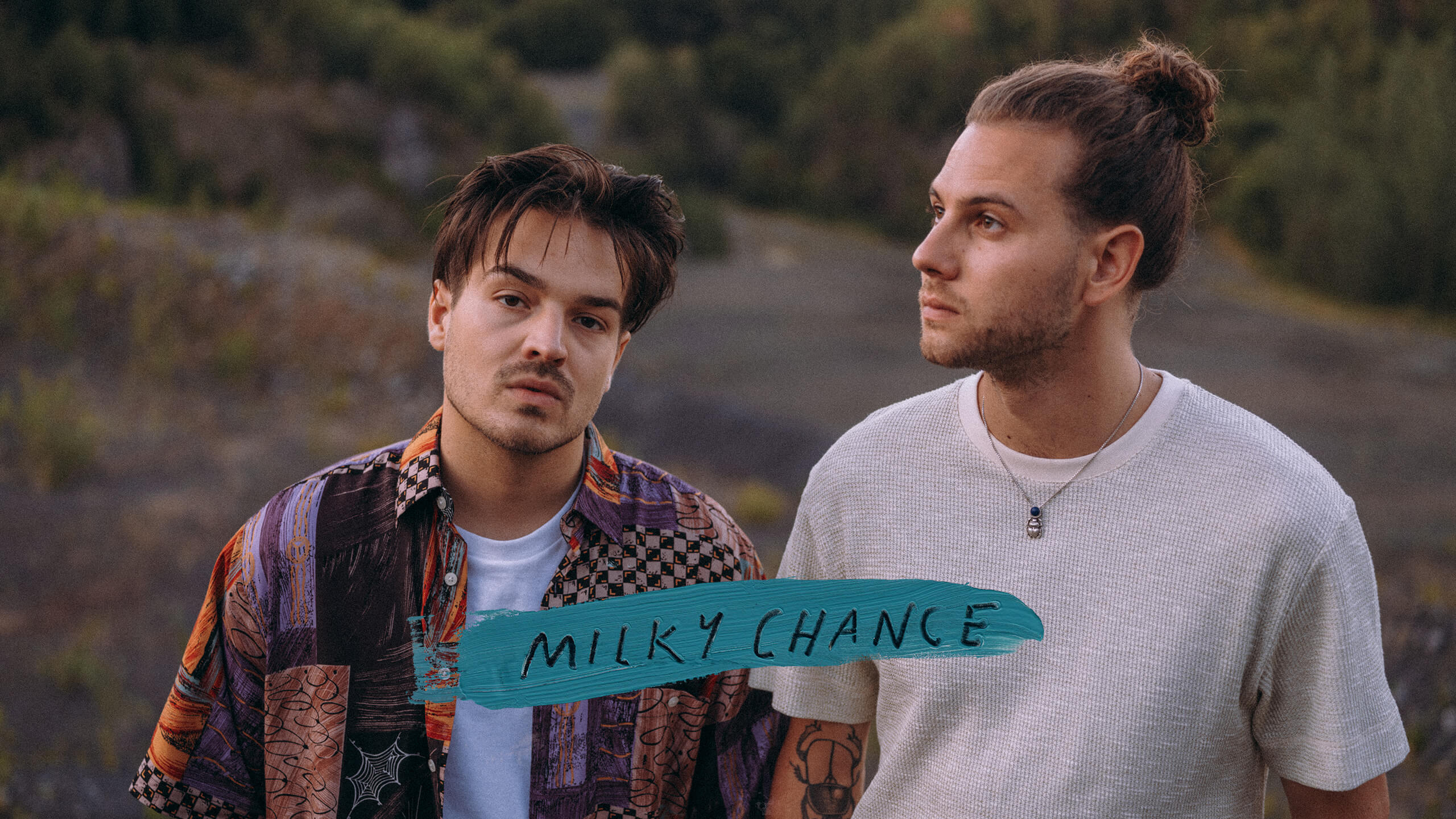 This German band is one of the few that tours the entire globe and plays headliner shows on all continents. From Australia to Alaska, from Tasmania to Coachella – the band is enthusiastically received everywhere. Philipp Dausch and Clemens Rehbein are guests at US late-night shows like Kimmel, Fallon or O'Brien, their tour schedule includes hundreds of live concerts worldwide, they have received gold and platinum awards in the most diverse countries and we don't even have to talk about hundreds of millions of clicks and streams…
Philipp and Clemens met at school, growing-up listening to Bob Marley, Hendrix & Red Hot Chilli Peppers to name but a few. Getting together to make music in the early days was less about plotting global success, it was instead more about having fun. One of their first songs, however, quickly changed things – It was Stolen Dance. More specifically it was a unique sounding folktronica song that spanned across most commercial & alternative radio playlists across the globe. They uploaded it to Youtube in 2012 and within 6 years it reached over 5 million views. But fact is it's one of the most Shazamed songs of all time – that tells you all you need to know.
The viral sensation of the early days developed into an established act, which has now produced the third album "Mind The Moon". Philipp and Clemens achieve the transition from a fairytale pop phenomenon to the truly gifted songwriters that they've always been.
In 2020 Milky Chance released the EP "Stay Home Sessions" and their latest single "Don't let me down".
The following year, Milky Chance released the single Colorado. The song made it to #3 on the U.S. Billboard Alternative Airplay chart and #5 on the Canadian Radio chart. The success culminated in platinum status in Austria and gold status in Germany and Switzerland. As of March 2022, the song had around 100 million streams across platforms.
In November 2021, the mixtape "Trip Tape" was released, featuring four original tracks, including Colorado, plus four demos and 1 remix. Afterwards Milky Chance played a sold out tour through North America incl. TV appearances.