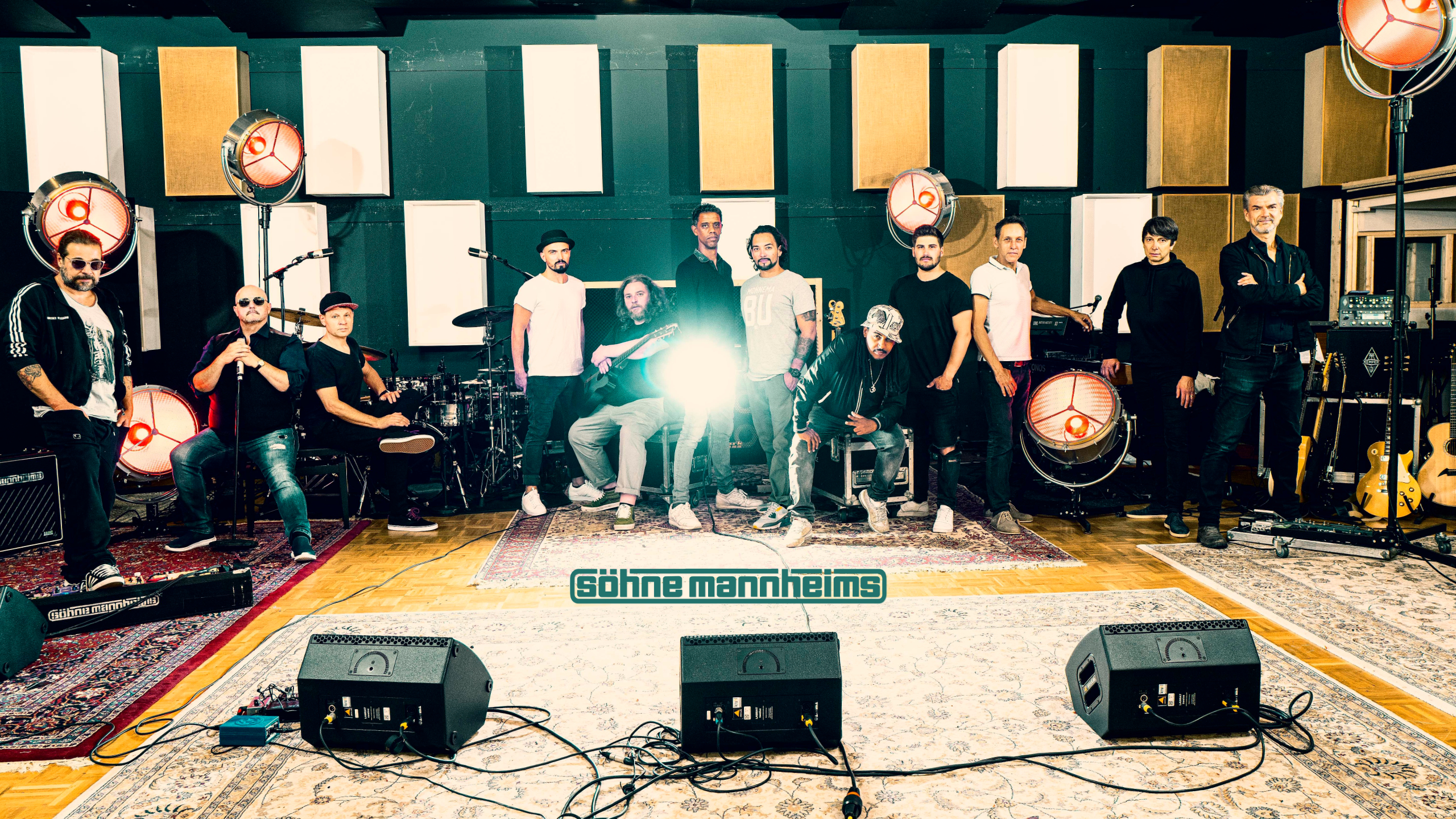 Söhne Mannheims is a German music group founded in Mannheim in 1995. Pop and soul are the primary elements of the numerous and successful albums produced by the band and which have won them prizes such as the Echo, Comet or Goldene Stimmgabel.
Over time both the people and number of members in the group have changed. But there are always things that unite the band: home country, joy of playing, courage and consonance. And of course the love of music.
Home
Mannheim is their home town and their center of force. No matter where they go, they know where they came from. Everything started in Mannheim, in 1995. Some friends got an idea and so different voices, temperaments and sounds were mixed up. The result was a successful debut album: Zion was released in 2000. The second album Noiz (2004) was even more successful, awarded with platin for record sales.
Joy of playing
Small clubs or big halls – the band loves to rock the stage. There´s always an inner tension before the show. But on stage it explodes in a pure joy of playing. And this joy you can also hear on their records. And for example on their album Iz On (2009) the Söhne Mannheims blast the musical styles – from hip hop to reggae to soul…
Courage
The Söhne Mannheims raise their voice, they stand up for a better world. That´s also demonstrated by their album "Barrikaden von Eden" (2011).  The musicians believe in the good – and stand for a good cause. The band supports social foundations and sings for non-governmental organizations like Amnesty International.
The album ElyZion (2014) tells about the awakening and the change.
Consonance
The artists may go new musical ways…but when it comes to the point they keep together. "EvoluZion" is the first best-of album the band released in 2015 to celebrate their 20th anniversary.
Departure and returning home, variety and unity, the love for music. The attributes describe the band and are united on the album MannHeim (2017).
new singer – new songs – new projects
Three founding members have left the band, but the journey continues for the band. 2021 is a special year for them: With our wonderful new singers (..) and our new songs "Moral", "Miracle" and "Aus und Vorbei". We have reinvented ourselves once again. With new voices, new songs, new ideas, new projects. How do we make music when social distancing is the order of the day? In 2020 we played a streaming concert, among other things, which resulted in the album "Live@Alte Zigarrenfabrik" – with selected classics and three new songs. In 2021 – as soon as the Lockdown is in the barrel – we will rock big stages again with the complete Söhne Manheims band. Until then, you can experience us online and in clubs with small, changing line-ups."