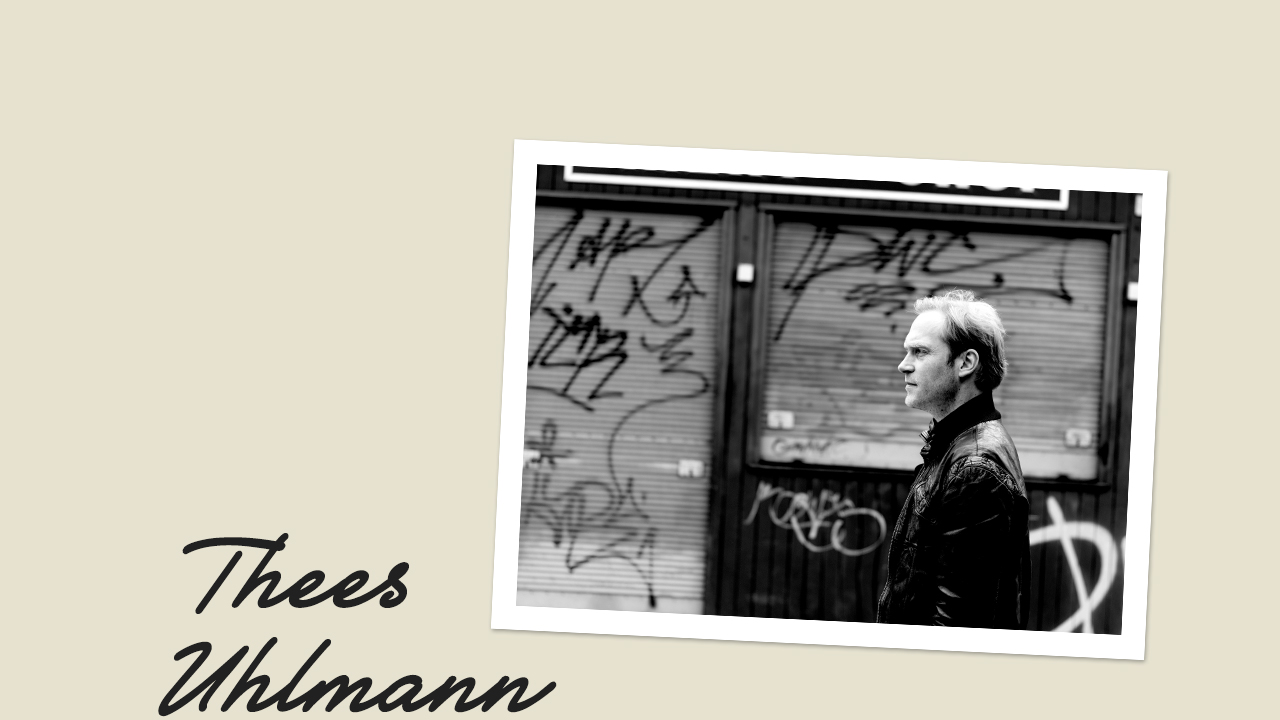 Thees Uhlmann is a German musician, actor and author.
In 1994 Thees Uhlmann was a founding member of the indie-pop band Tomte. About 10 years Tomte recorded songs, released albums and was on club tours.
Finally in 2011 Thees Uhlmann released his first solo album. In Germany "Thees Uhlmann" was peaking at #4 and remaining on the charts for two months. Two years later the second album, #2, succeeded, too.
Grand Hotel van Cleef (GHvC)
Already in 2002 Thees Uhlmann and his friends Marcus Wiebusch and Reimer Bustorff founded their own label "Grand Hotel van Cleef". It received the award for the "Best record lable in Hamburg" and in 2017 the celebration of the 15th anniversary took place.
Under the name of Grand Hotel van Cleef the records from Tomte, Thees Uhlmann and further musicians, who have been under contract to GHvC, were released.
Music & Movie
In 2005 Thees shot the film "Keine Lieder über Liebe" (No songs about love) with the German actors Jürgen Vogel and Heike Makatsch. As the title says, making music is the key content. So you can watch Thees playing the guitar in the fictional band "Hansen", which brought out an album also called Keine Lieder über Liebe.
More than songwriting
In 1999 Thees accompanied the band Tocotronic on their K.O.O.K-tour and he wrote a tour diary / book called "Wir könnten Freunde werden" (We could become friends).
Thees also has been writing for music magazines. And 2015 his first roman "Sophia, der Tod und ich" (Sophia, the death and I) was released.