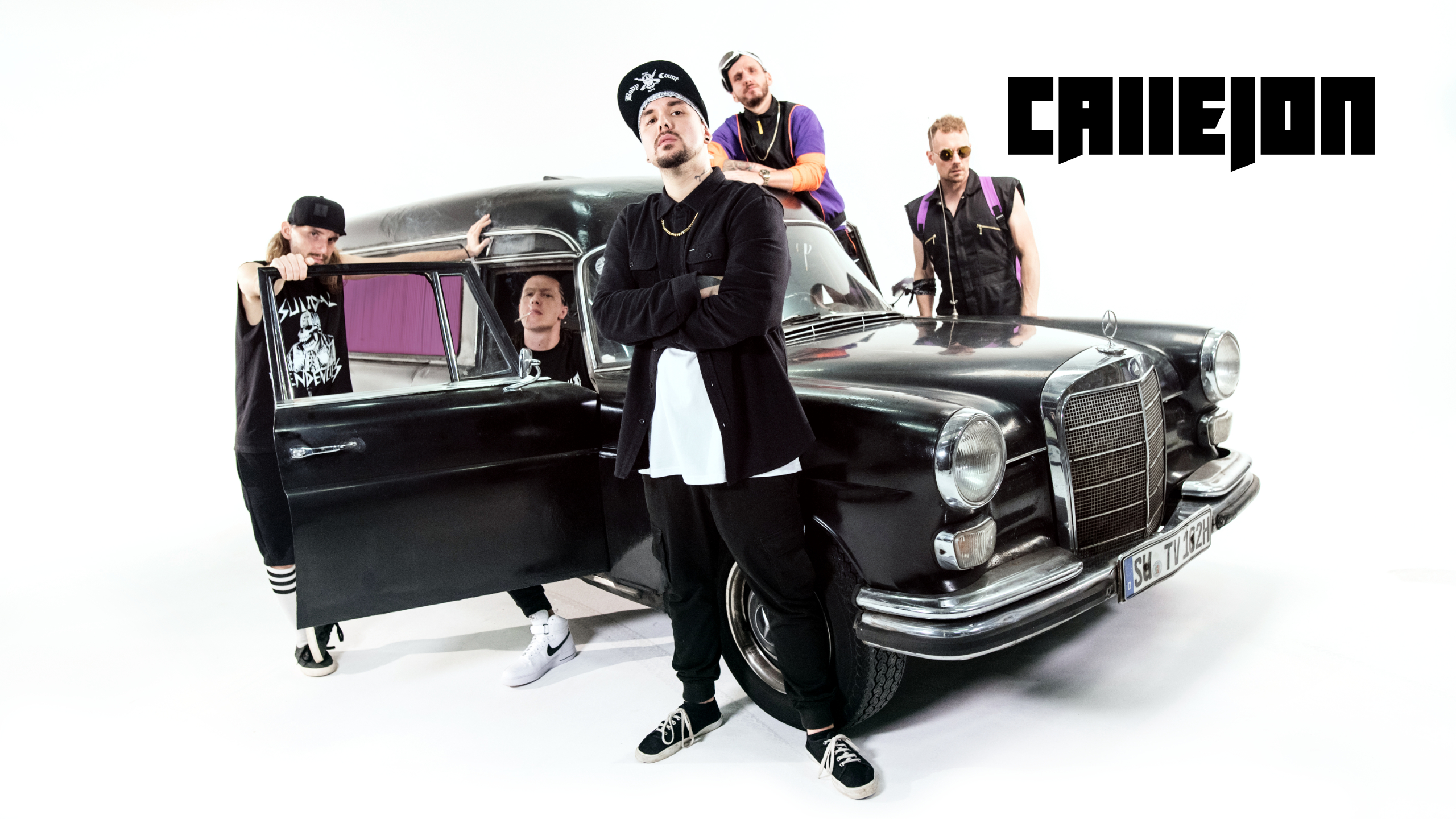 Callejon is the Spanish word for an alleyway. Indeed the five German band members have found their "alleyway in the music business" but actually it´s more than that. Since the foundation in 2002 they have convinced an ever-growing fan base with new songs and live shows full of energy. Callejon has created its own music style affected by Metalcore and heavy metal and with German lyrics.
After the first release of a demo tape in 2003 and the EP "Chronos" in 2005 finally the debut album "Willkommen im Beerdigungscafé" was released in 2007. Thereafter some EPs, albums as well as tours and festival gigs followed. Callejon´s journey led to "Blitzkreuz" the fourth and most successful album, released in 2012.
At the beginning of 2013 they presented as Kallejon (a pseudonym) the cover album "Man spricht Deutsch" followed by the same-named tour.
In 2014 they were on (Europe) tour since "Bullett for My Valentine" had asked Callejon to support them. The New Year started with the release of the new album "Wir sind Angst". And of course the band was on tour in 2015. And on tour they recorded the live album "Live in Köln".
The highlight in 2016: The "Callejon is dead tour" with special guests Rogers & Vitja.
In July 2017 "Fandigo" was released. The release concert tickets were sold out within a few hours. The new album reached ranked #9 in the German album charts.
In 2018 they went on the big Fandigo tour and the new music video for "Hölle Stufe 4" was released. Listen to it below!
"Hartgeld im Club" is the name of the album, which was released in 2019 and reached number 5 in the charts.
Named after the film Metropolis by Fritz Lang, the new album was released at the end of August 2020. It was in the Top 10 of the German album charts for a couple of weeks. The video for the first single of the same name -Metropolis- which was released in advance in May 2020, was directed by singer BastiBasti.
In October 2022, the new album "Eternia" was launched and reached number 9 in the German album charts, which is the 7th top 10 ranking for the band. Congratulations! The tour 2023 can come.