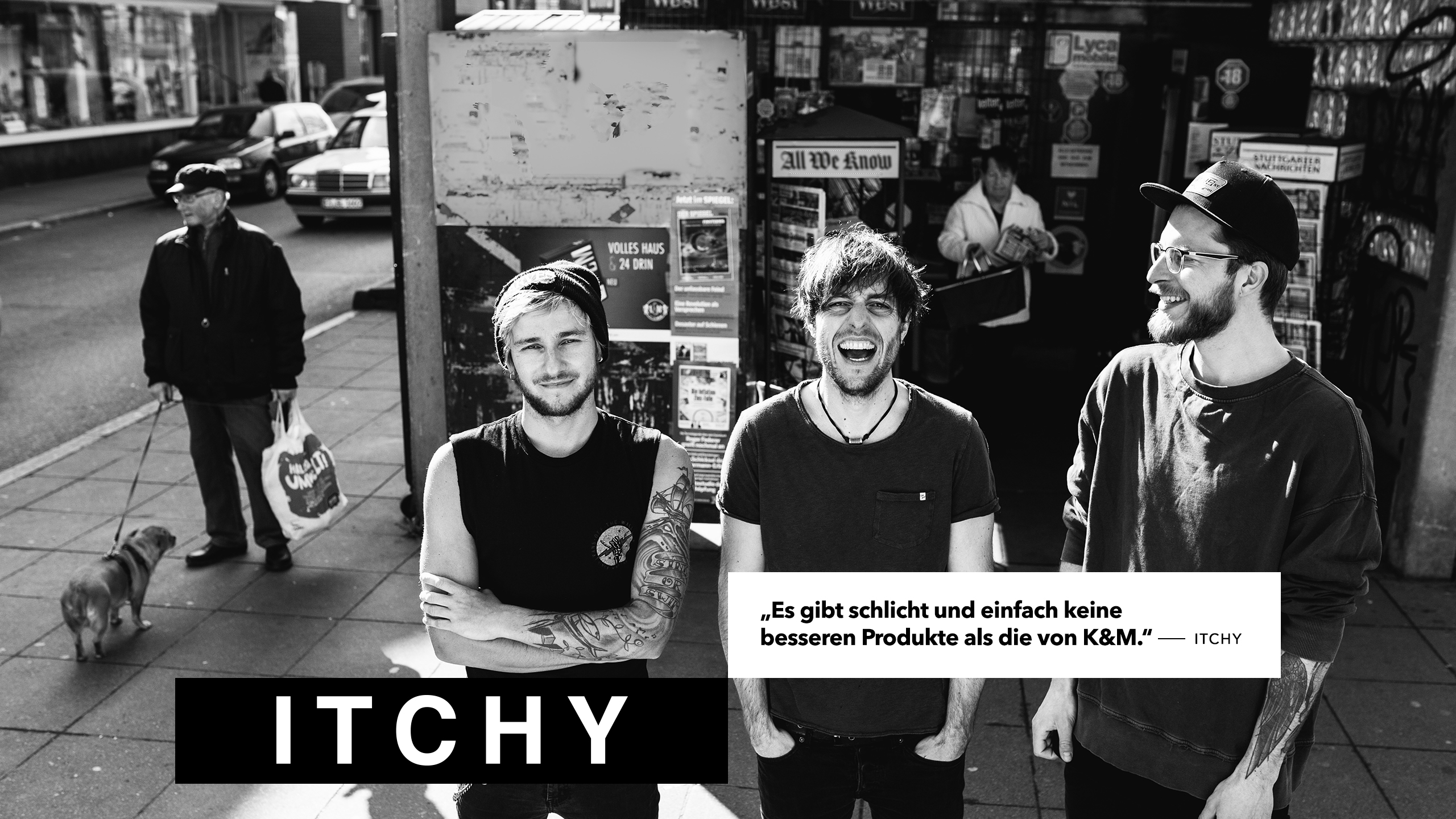 Sibbi, Panzer and Max (who replaced Saikov on drums in 2011) are one of Germany's most successful punk rock bands and have been one of our endorsers since April 2004.
With the beginning of 2013 ITCHY POOPZKID has been a band in business for about 11 years. They could be proud of over 700 concerts, four successful albums, an MTV Music Award nomination and dozens of tours at home and abroad.
And also in 2013 they´ve hoist the sails and gathered speed with their fifth album "Ports & Chords". In the music business they have a firm hand on the tiller. Due to the great success there were two parts of their "Ports & Chords" tour. In 2015, they released another top album ("Six") and wrote the book "How to survive as a rock band".
2016 the band was on "SIX – Tour #2" but more important was their 15th anniversary. They celebrated the band´s birthday with an anniversary show and produced a free bonus track for their fans.
April 2017: After a little break the band is back. Itchy Poopzkid is now called ITCHY.
ITCHY presented a new single "Nothing" and the new album "All we know" .
Rock on! >> All we know tour ´18<<
"Ja als ob" is the new album, released in 2020. It ist the first album in German and you can hear how it sounds right here below. In September of the same year, they released a video for the new song "Es tut uns leid" (We're sorry), which was produced together with Greenpeace. It denounces man-made grievances and calls on us to look, to take responsibility, to question – to be loud, courageous and committed.
In 2021, the band celebrates its 20th anniversary and "of course we have to celebrate this appropriately and we are looking forward to very special and unique summer evenings with you! We will read from our new book "20 years down the road", tell lots of bizarre anecdotes and also play numerous songs in previously unknown form."