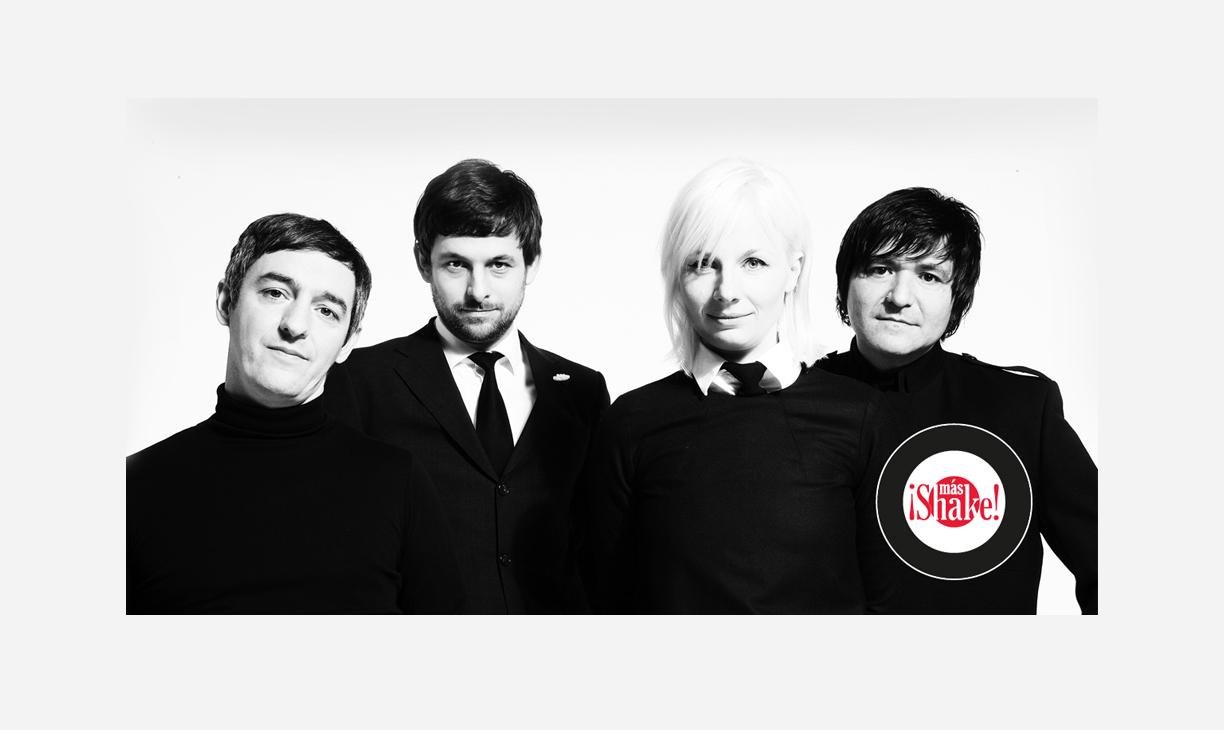 With the British invasion the beat became popular and spread all over the world. With it lots of bands were founded in the 60s – likewise in South America. The forefronts of the invasion were bands like "Los Shakers" from Montevideo (Uruguay) also called the "Beatles von Rio De Plata".
In South America they caused a storm of beat music and the single "Break It All (Rompan Todo)" made it to the Northern Hemisphere. This "Shakermania" has been declared as the concept of the band ¡Más Shake!
¡Más Shake! performs the best songs on stage. The band convinces musically and with their catching beat from Uruguay, Argentina, Columbia and Peru. You recognize – good beat music hasn´t to be from Great Britain.
The Band
Rod González (lead vocals/guitar)
Michell Gutiérrez Gómez (lead vocals/bass)
Katy Del Carmen (backing vocals/keyboard)
Tomás Fuentes (drums)
Break It All
In 2011 the first EP "Break It All" (7"; 5 songs) was released. Immediately it was sold out and the following concerts were great fun for band and audience.
In 2012 "What A Love" (7"; 4 songs) was released. The joining tour was a great success due to a vast demand and a well attuned band! Every concert was a big party.
In 2013 was the release of the third single "Demolicion" – again a 7" vinyl, traditional as in the 60s. In 2015 ¡Más Shake! presented: "En Tu Corazón" 7″ 4-Track EP.