Messe – Dairy: Day 2 at Musikmesse Frankfurt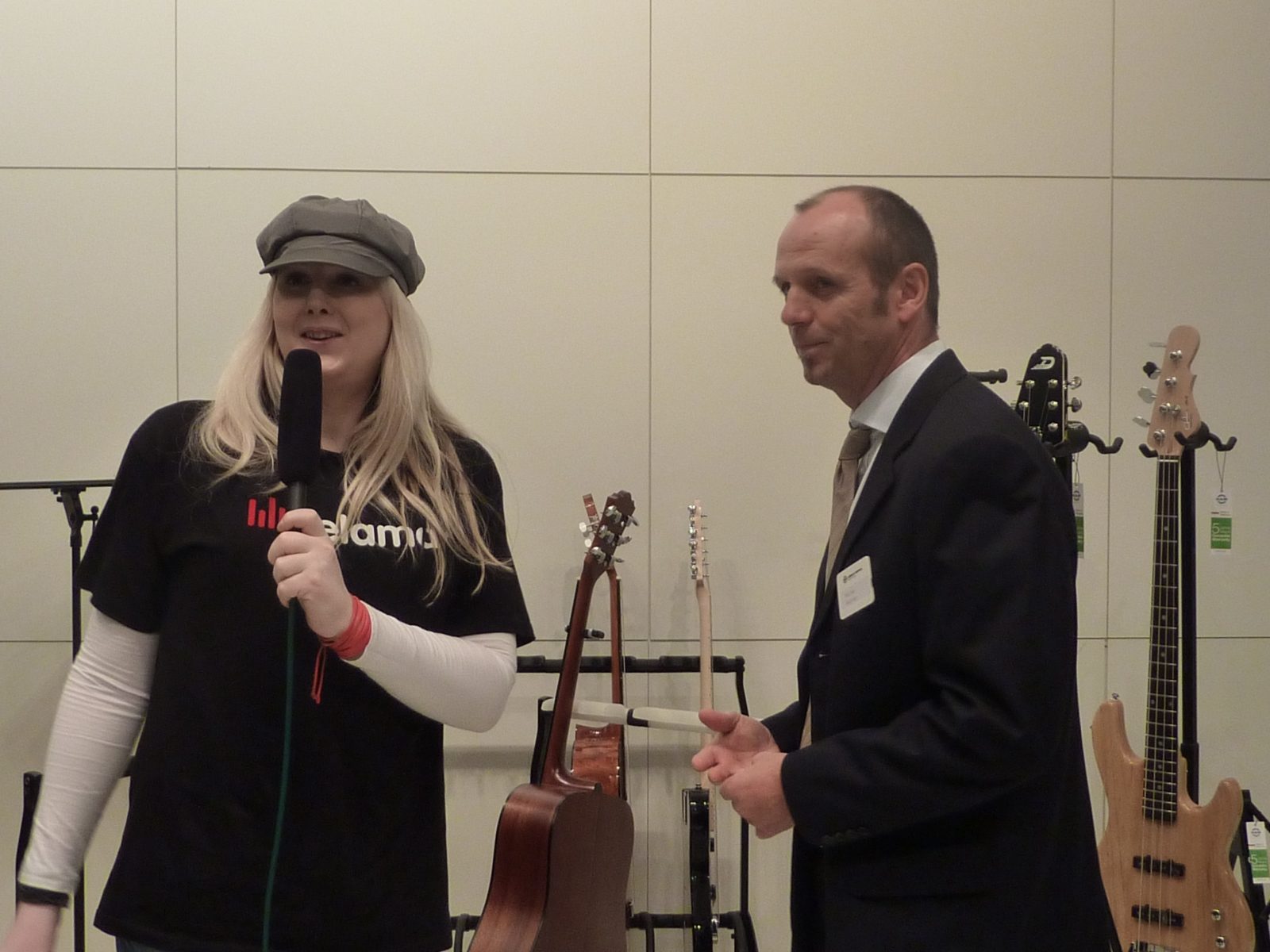 At 6:45 we started in the second day. We arrived on time and soon everybody has taken up his employment.
According to the time schedule the area sales managers have again a lot of meetings during the day.
In the morning the video team from delamar was at our main booth. They filmed the presentation of the new products by Mr. Wamser.
As promised the band Seven Hell rocked the Agora Stage for us.  Later the band was at our main booth. A reporter form the "Frankfurter Rundschau" made a video interview. We also hope to get it that we could present it to you!
At our main booth you can watch the 4 new product videos of our highlight products on a big screen. The videos can be found in our YouTube channel. But you also can open the direct links to the videos with our QR codes. These codes are in our catalog next to the ten products which has got such a video. You have to scan these codes with an app for a mobile device. Then the URL with the direct link to the video opens. At our main booth you find all codes also at the product description.
This afternoon the drummer Gomezz from the band "Reamonn" was at our booth. The drummer´s throne >>Gomezz<< which was developed together with the drummer can also be found at our booth. (Here you find more information about the development).
Pictures of today´s happenings you´ll find again on the right or click "photos" under the tab "Newsroom" to visit the gallery directly.
---