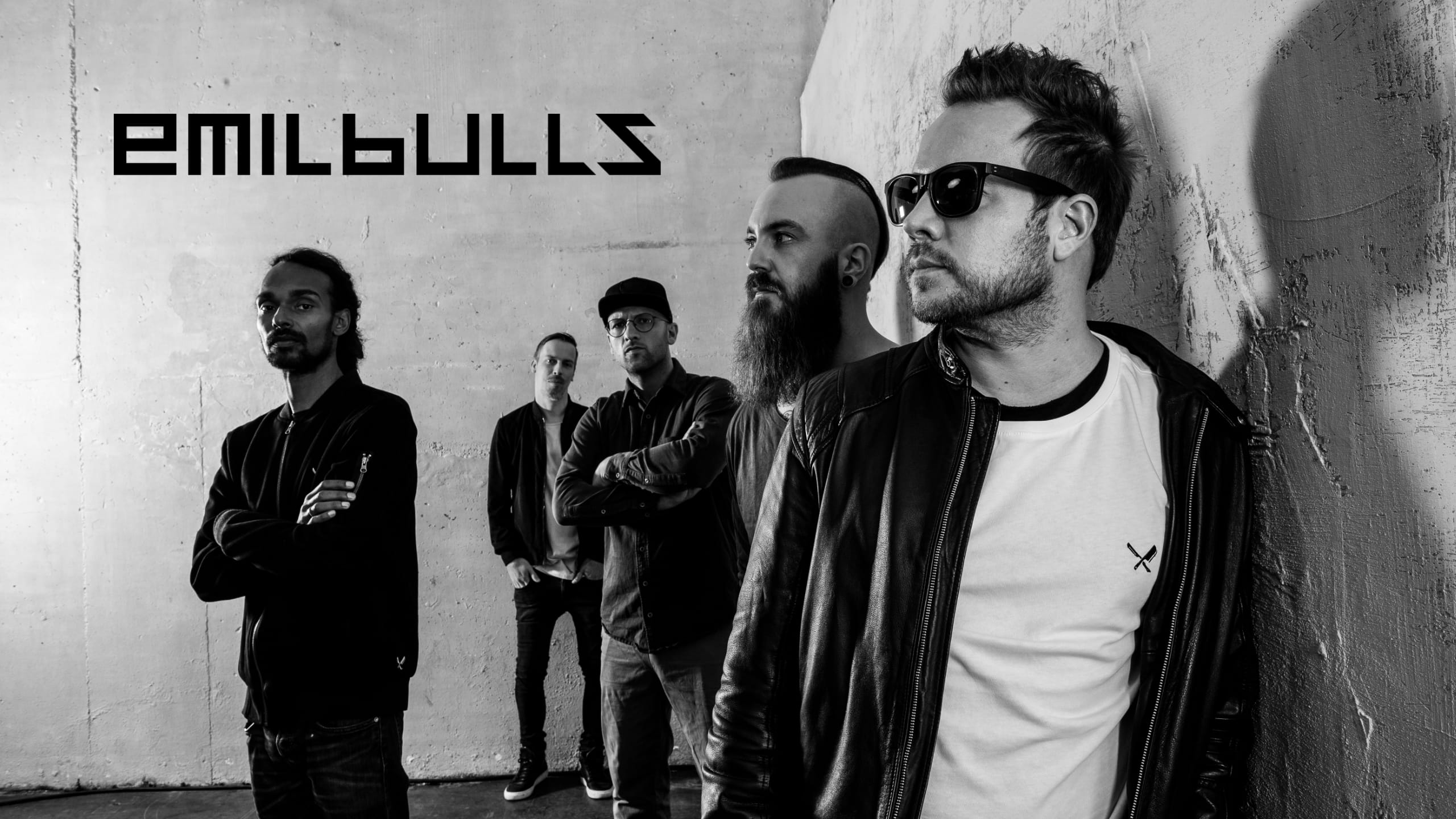 Emil Bulls is an alternative metal band from Munich.
The band was founded back in 1995. Christoph (vocals, guitar), James (bass) and Stephan (guitar) are original founding members still with the group today. Andy (guitar) and Klaus (drums) joined in 09/10 and are part of the band's current line-up.
In 1997 the young band took third place at the Emergenza Festival. The first album soon followed, firmly establishing them in the music business. In 2011 Emil Bulls, a band with many tours under their belts and who have stood on many stages over the course of their long history, released their seventh album "Oceanic". Over the last years they´ve got a loyal and growing fanbase. At festivals Emil Bulls are also such popular guests because they unite different fan groups.
Against trends or other barriers they´ve made their own way and now Emill Bulls is a No. 1 band in their genre.
2014/08/08 – the 8th album "Sacrifice to Venus" was released! In 2015 Emil Bulls was on "Sacrifice to Venus" Tour and as usual part of plenty festivals. Also the band celebrated its 20th anniversary! 2016 was the release of "XX". The album included the song "The Jaws of Oblivion":