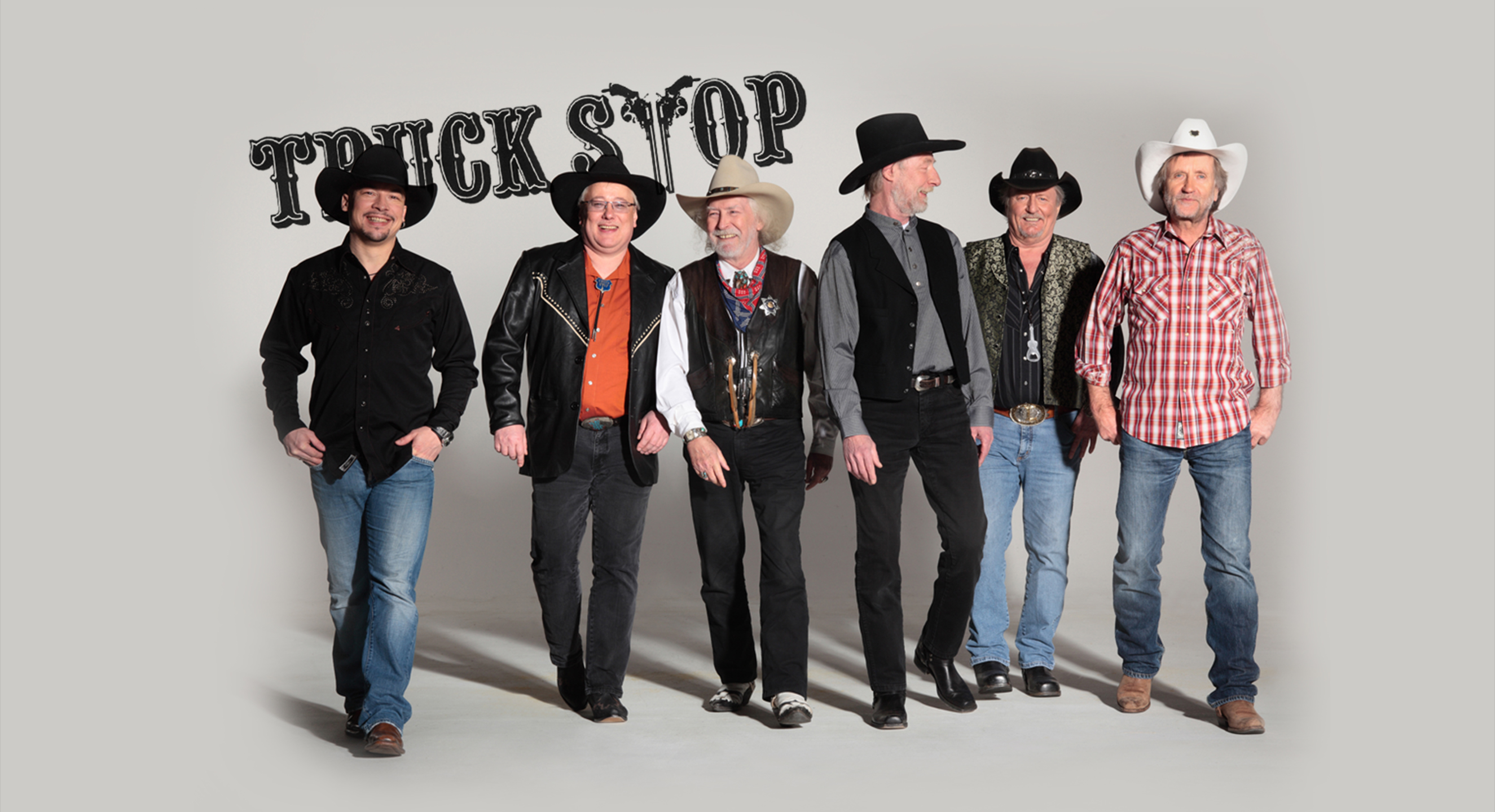 Truck Stop is a German country band from Hamburg founded in 1973. Originally the band played English-language country music and released four albums, though sales began dropping. In 1976 they tried something different: "Die Frau mit dem Gurt" was their first song in German and was immensely popular. The band then decided to stick with German country songs.
Take it Easy, altes Haus
In 1979 Truck Stop took second place in the contest for the German contribution to the Eurovision Song Contest with "Take it Easy, altes Haus". Since then the band has been a welcome guest on numerous television music shows and received many awards in the country music genre. They wrote and performed the title song for the popular television police show "Großstadrevier" and collaborated with Stefan Raab on the "Maschen-Draht-Zaun" title song in 1999.
First endorser
Truck Stop has been one of our endorsers since March 1998, making them our very first band. They kicked off our era of endorsements.
40 years and great times
2013 – the anniversary year: Truck Stop celebrated 40 years and great times. Under the same name "40 Jahre….geile Zeiten" the new album was released and the band presented special anniversary shows. German country music still demonstrates durable success.
In 2015 Truck Stop released two LPs: "Country Freunde für immer" and "Männer sind so".
Hamburg Homage
Hamburg is the band´s hometome. For 40 years the songs tell of truckers´ dreams, love and Hamburg. In 2016 Truck Stop presented the album "Unser Hamburg" (our Hamburg) with songs about their hometown. They thus fulfilled a small dream for themselves.
Club-Tour 2017
"Made in Germany" Club-Tour: less clichés, more personality! Real music, handmade & honest!
45th anniversary
A good reason to celebrate! Have you seen the most successful German country band on their big anniversary tour 2018?
And ff course the band released a corresponding album named "Das große Jubiläum" (the great anniversary).
Already one year later there was a new album "Ein Stückchen Ewigkeit".
Online concerts & new album
Since the tour had to be postponed due to circumstances known worldwide, the band is making online concerts possible. They were also busy in the studio and presented the new single "Mein Zuhaus" in November 2020 and the song "YEEHAW" in March 2021.  The new album "Liebe, Lust & Laster" in the typical country sound was released at the beginning of April.
In the summer of 2021 there will finally be some open-air concerts.