Pimp your Home Recording Studio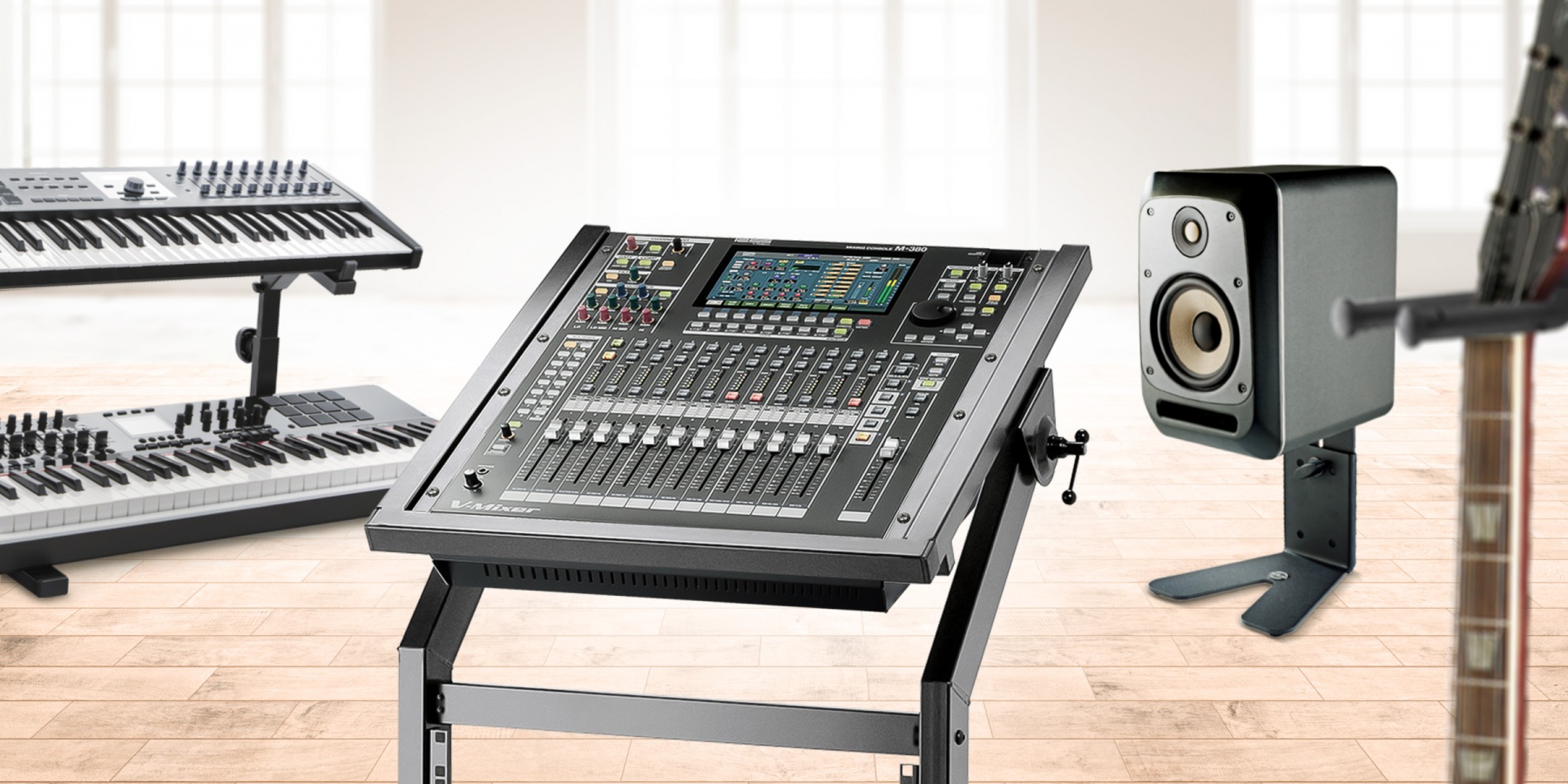 Setting up a small recording studio of your very own is a dream for many musicians. To help make that dream a reality, we've put together a list of a few products that are a must for any recording studio. They might not look like much, but you'll see – just one use, and they're essential.
Finally time for small and big projects.
Staying home, working from home, reading, spending time with immediate family. No dancing, no partying, hardly any schedule to speak of. Just staying home. That's been the key feature of our lives the last few weeks. And in all honesty, exactly this is sometimes what we want more than anything. Why has it been so hard for us to just pause and take time out? It's the paradox we run into time and again in various life situations. You never appreciate what you had until it's gone! The virus is teaching us not only patience and consideration for others, but also more gratitude for things we once took for granted. Our individual understanding of freedom, for one thing.
And yet, we are still looking toward the future, for two reasons. The world is still turning (albeit at a slower pace), and as we all know, every cloud has a silver lining. This situation gives us time to tackle things we might not have gotten around to before because there were too many distractions in the old reality that knocked us off track. We finally have the chance to record our first single, try out a new style, check out new equipment. Long-term projects that will definitely continue beyond the coronavirus era have also been a major focus, and among those is setting up a person's own small home recording studio.
We'd like to give you a couple of extra equipment tips for how to spruce up your home recording studio!
Some wall decoration.
The first product we'd like to introduce belongs in your studio just like a leather couch in the corner. Somehow it seems like everyone has one of those, don't they? To keep your guitars within reach and out of everyone's way, check out our various guitar wall mounts. Depending on your taste – and, of course, your style of decor – these guitar wall mounts are available in cork, white, or black. They are easy to assemble, with just two screws, so installation won't take long and you can get started right away. The holders are the perfect way to protect your guitars from being bumped or falling over. There's just one issue with changing your prized guitars' position. They look even better on the wall, but then you don't really want to take them down. 😉
Some little gadgets.
If we leave the realm of mixing, editing, and mastering for a moment and take a look at the vocal booth, we're sure to find things that are easy to improve – or, indeed, not find things that can easily be added. Simple, unobtrusive things in particular can really make your work easier. A clampable headphone holder is the perfect place for your headphones that you've been looking for, plus it puts headphones within easy reach. It's even convenient for in-ear headphones.
Minor directions are discussed even right before recording. To keep track of them, it helps to jot down notes in writing. Since pens and pencils just love to go missing when you need them, a permanent place to put them would be a handy add-on. To put an end to the black hole that seemingly swallows up all your pencils, we offer various holding magnets for pencils.
It all depends on the right sound.
Back in the heart of your studio, let's take a look at sound. To keep the sound as true to life as possible, free of distorting vibrations and oscillations, acoustic decoupling should be borne in mind. Table monitor stands are one option. The 26772 or 26774 is just right for this. But because space on a worktable is generally in short supply, free-standing monitor stands can also be a means to an end. The 26754 monitor stand features a tiltable tray so you can adjust the monitor perfectly to you and your sitting position. Felt pads on the feet eliminate undesired foot noises.
By the way, did you know our full catalog features an entire category dedicated solely to accessories for stage and studio and home recording? We focus especially on 19" equipment, which is suitable for your effect machines, compressors, limiters, or preamps. With their many different configurations, these racks are welcome guests at any studio. How about a rolling rack? Or a table rack?
Is anything missing?
And speaking of tables, when we unveiled our new products for this year, we also included a basic support for the "Omega" table stand in our range. This means that the support arms for your existing "Omega" keyboard stand can be used to make a table-style stand,  so there's no longer any need for a big keyboard stand in the studio.
Of course, there are also more studio-suitable gadgets and accessories to make your time in the studio simpler and more fun.
Did we miss anything in our list? What do you think is an absolute must for your studio? Let us know in the comments! Or just browse our catalog.
---