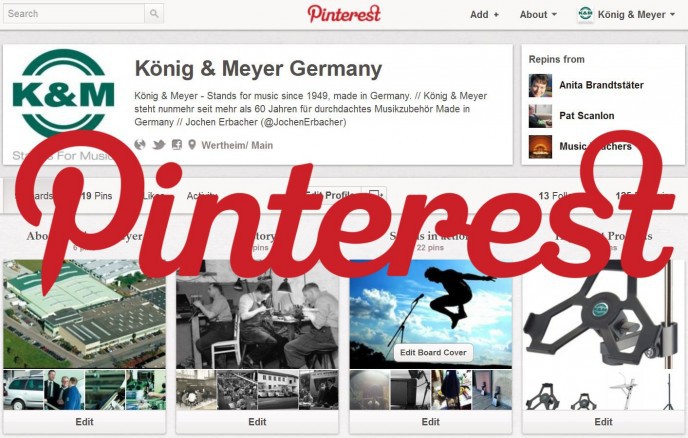 Pinterest is a word combination of "pin" and "interest". The social network is worldwide popular, especially in the USA. 
As an user you can create "Boards".  These virtual walls get a thematic heading and then you can "pin" on it appropriate things you´re interested in. A "Pin" is made of a photo (added per upload or link) and a description. Other users could like, comment or "repin" (share) the "Pins"… as you are used to do it in Facebook 🙂
The way of connecting the users´ sites is called "follow". You surely know "Following" and "Follower" from Twitter.
But enough of this introduction! We have already tested the platform and we think it´s really good.
So just have a look on our König & Meyer Pinterest Page and follow us 🙂
---