Successful start of the new Distribution Center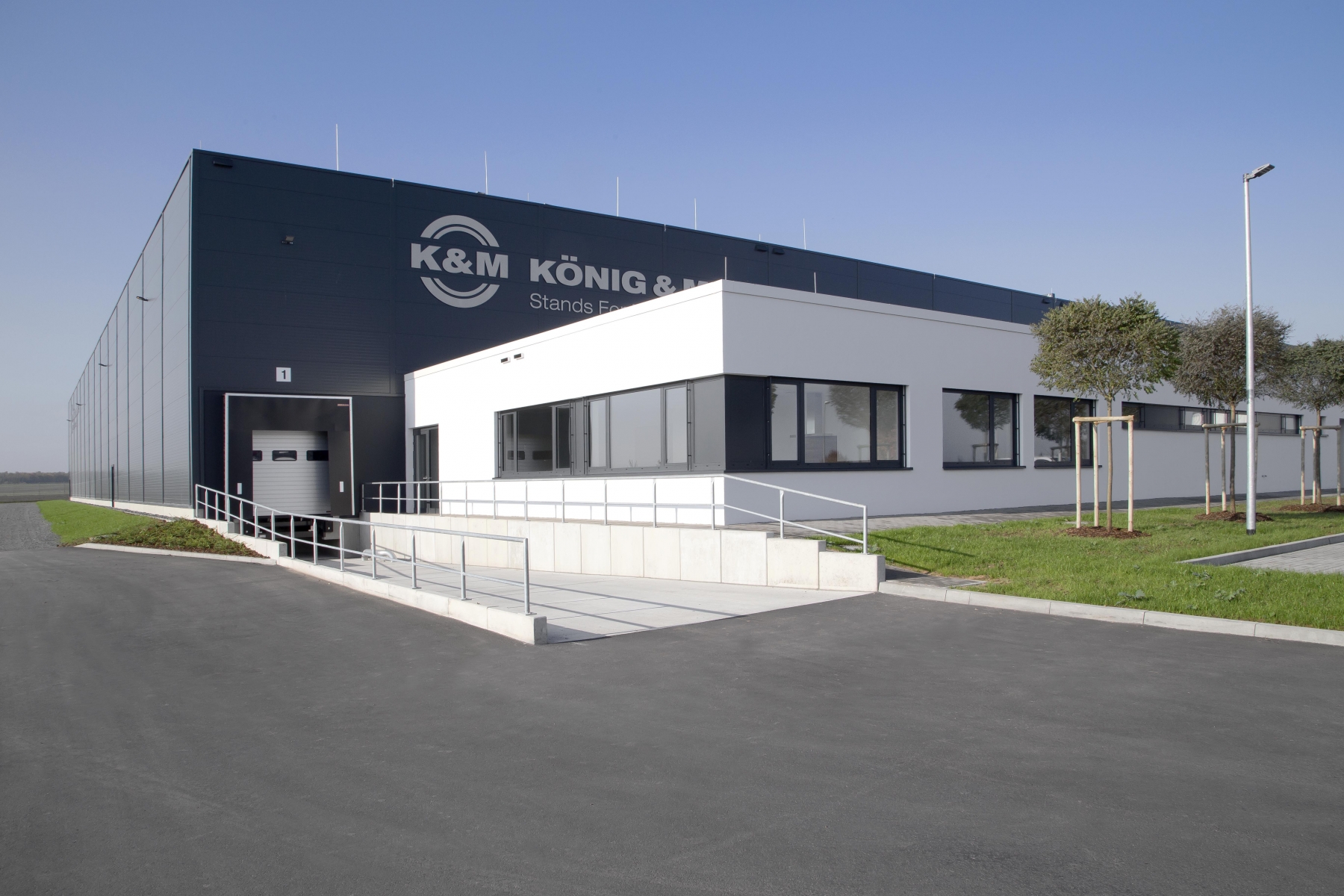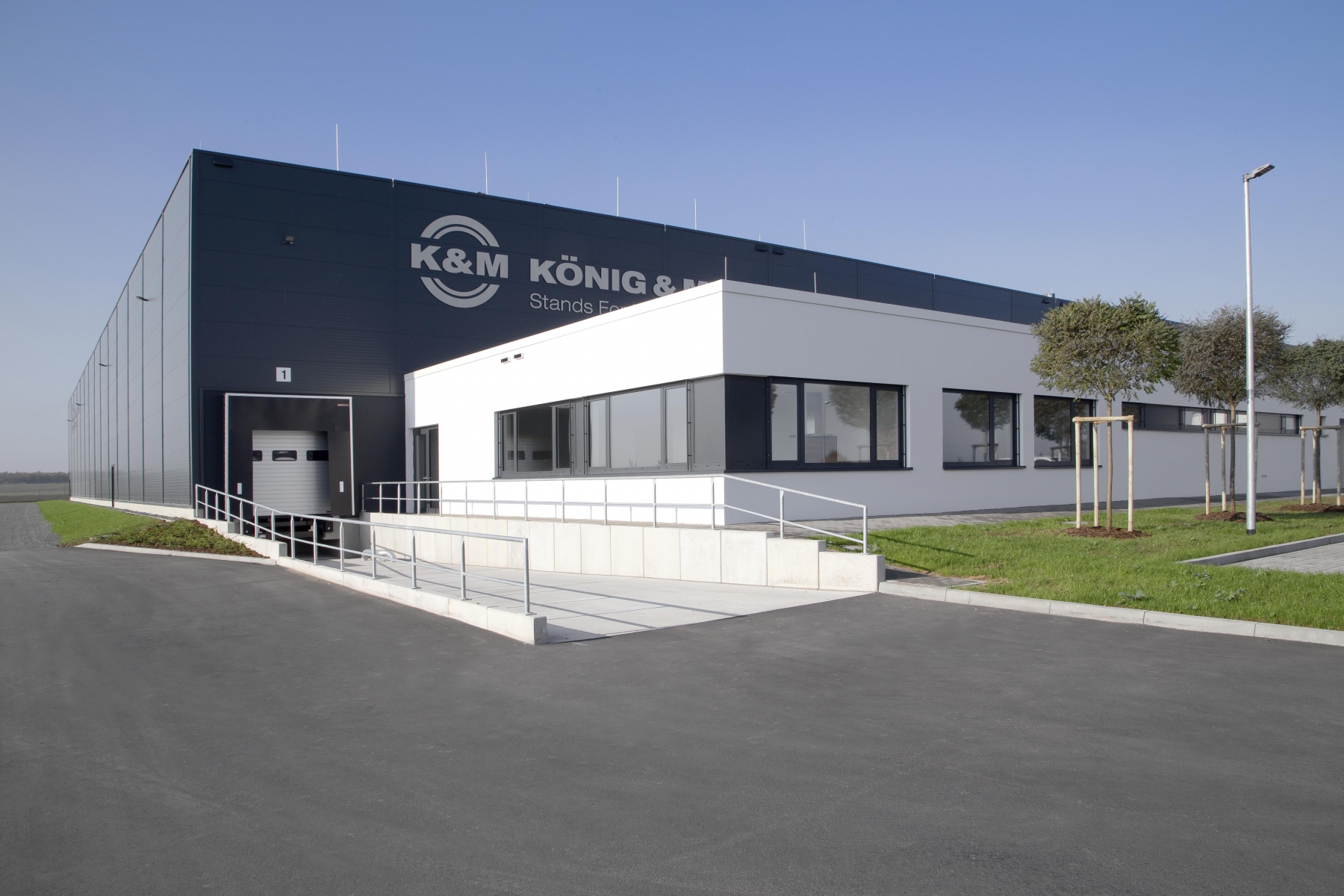 König & Meyer's new distribution center in Wertheim is up and running. After a year of construction, products from the company's former warehouse were transferred to the Wertheim's Reinhardshof district at the end of February 2017.  The new building is spacious and features an innovative floor plan where just over 7,000 square meters now house up to 7,500 palettes. The distribution center also has an additional 500 square meters of office and staff space.
"As a family company, we want to continue to offer our customers the best possible service and respond quickly and flexibly to orders and requests," explains managing partner Gabriela König, who represents the König family in the third generation. Investing in the new center is a milestone in König & Meyer's development, she adds, and keeps the company fit for the future. 23 employees have moved to the new distribution center.  "We transferred our experienced, successful team from the warehouse area in our main factory to the new facility just 4 kilometers away."
"We have also implemented a completely new inventory management software system," Gabriela König explains. The system uses "pick-by-voice" technology: orders are picked from the shelves via a computerized voice-directed system, and then processed in the shipping area. The computer automatically calculates the most efficient routes for employees.
Worldwide exporter König & Meyer was founded in Wertheim-Reinhardshof in 1949, so the new distribution center represents a return to its roots. "More than 60% of our products are shipped outside of Germany," König emphasizes. From the classical music, microphone or speaker stand to a wide range of musician's chairs and multi-media stands, the company offers any and everything the hobby or professional musician could ever need.  The shelves in the new distribution center will warehouse over 1,000 different products, and the full-line provider adds around 30 innovative new products each year. Introducing new products to the market while ensuring the entire line of catalog products is always available is the family-run company's central objective and the key to its continued success. As an international market leader, König & Meyer will continue to expand its top market position in the future with exceptional, 'made in Wertheim' quality products and excellent service.
The photovoltaic system on the rooftop of the new distribution center is also a huge leap forward in sustainability. The 400 kilowatt peak solar energy system is one of the largest in Wertheim.
---