The Brush Secret & König & Meyer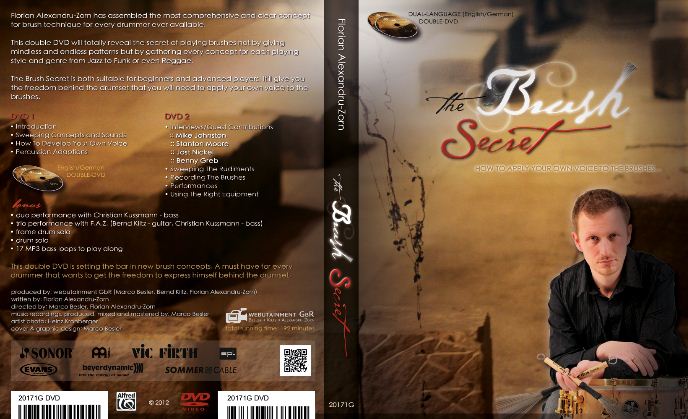 Already last year Florian Alexandru-Zorn caused with his book "Die Kunst des Besenspiels" a sensation in the music industry. It has become an interesting work for all drummers. Now the DVD "The Brush Secret-How to apply your own voice to the brushes" has been released. It is a masterpiece and offers an unbelievable abundance of information about brushes. Above all Florian Alexandru-Zorn wants to present the plenty possibilities of using the brushes. People all over the world should know that the brushes can be used in the most different styles like jazz, radio, reggae or also rock & pop. Watch the following clip from the DVD. You´ll find some König & Meyer products – those who are principally used by Florian Alexandru-Zorn. For example:
Another link to an exclusiv excerpt of the new double DVD "The Brush Secret" – Florian-Alexandru is playing a drum solo.
---