Video review of our Tablet & Smartphone Holders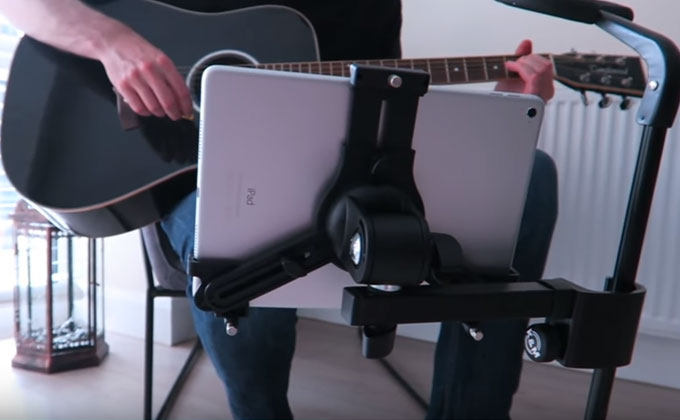 As using tablets and smarthones in combination with a drum set became very popular over the last years, V-drum Tips made a great video about how to apply your mobile device to your music gear. They checked out our K&M 19791 Tablet Holder and 19745 Smartphone Holder. Two products that helps to mount the device to any kind of music stand.
The 19791 Tablet Holder is suitable for iPads that have a at least a size of 9.7″ (iPad (2017), iPad 2-4, iPad Air, iPad Air 2, iPad Pro 9.7″- 12.9″) and tablets ranging in height from 222-334 mm and width from 128-232 mm. The depth can vary between 6 and 11 mm. V-drum Tips used an iPad Pro 9.7.
The 19745 Smartphone Holder is suitable for all smartphones, such as e.g. iPhone 4, iPhone 6 Plus or Samsung Galaxy with widths ranging from 44 to 84 mm.
From unpacking to mounting – and finally using: Take a moment to watch this great video:
Conclusion: "So no matter if you are a drummer, singer, guitar player or a flutist, you do probably need some sort of smart device. And since you have already spend a fortune on your tablet or phone, you want TO MAKE SURE your mounting gear is reliable."
Thanks to Vdrum-Tips!
---