The Drummer Throne Family Continues to Grow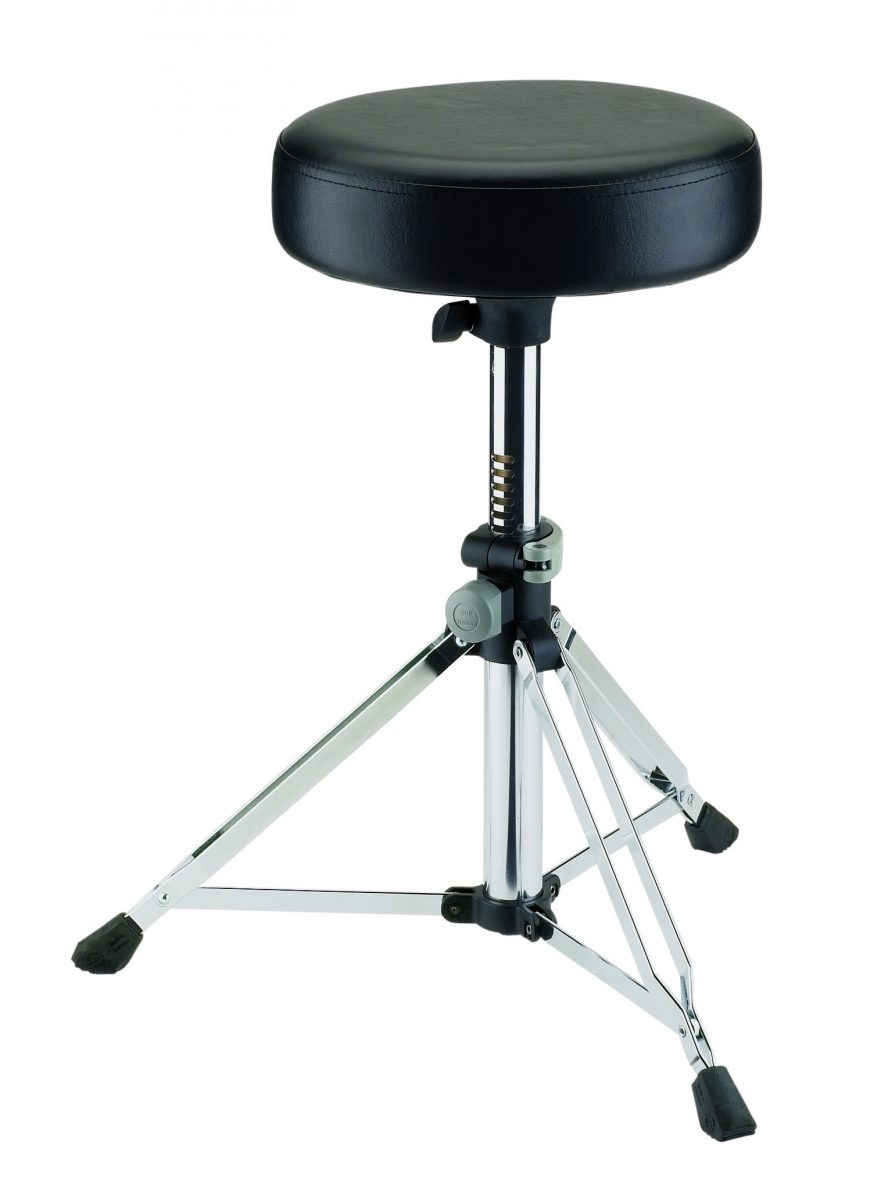 The professional drummer throne family »Gomezz« from König & Meyer is growing. Two additional innovative drummer thrones were developed for the introductory and mid-class markets. The technology and functionality of the proven »Gomezz« drummer throne were incorporated in the development of the new seats.
The new model »Picco« is not only suited for the beginner but also for the advanced drummer. The Picco's height is easy to adjust using a push-button system in 15 mm steps. This system is the first of this kind available in the area of drummer thrones. The footprint of the "small one" is especially suited for small spaces with a diameter of 540 mm and still offers ample stability. The comfortable round seat cushion with durable, robust imitation leather and a diameter of 300 mm does an excellent job in long-term usage.
The new »Grande« drummer throne is the perfect all-rounder and stands for comfort and excellent stability. The precision height adjustment mechanism with a ratchet knob and clamping lever was adopted from »Gomezz«. The height can be set precisely using a fine raster in 10 mm steps. The stable, double-braced steel legs with the robust floor protectors offer a good grip. The comfortable round seat with a diameter of 330 mm enables fatigueless playing for hours. The medium footprint of 620 mm offers good stability even in small spaces.
Summary: All in all, the traditional brand, König & Meyer, from Wertheim offers a series of seats that covers the needs of all drummers with the three models »Picco« (Art. Nr. 14020), »Grande« (Art. Nr. 14030) and »Gomezz« (Art. Nr. 14000). All models are made in Germany in proven König & Meyer top quality.
---