The Hurts band is a new K&M endorser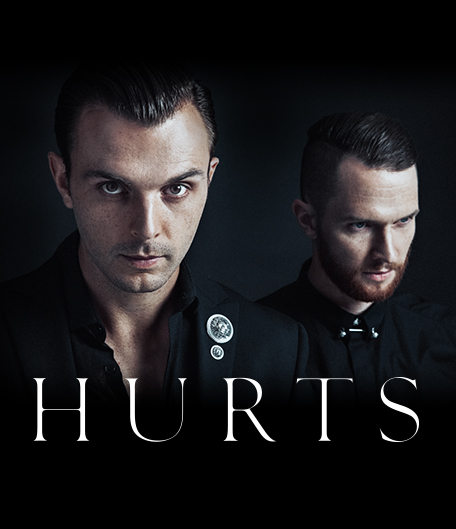 As a manufacturer of music accessories, König & Meyer is always looking for direct relationships with musicians. The market leader is cooperating with a series of bands and musicians from a wide range of genres. This provides K&M the opportunity to receive feedback and to see how our products are being used. The cooperation has resulted in great ideas for new products, improvement suggestions, joint product developments and practical tests.
In addition to artists like Silbermond, Accept, Nightwish, Rea Garvey or Joris, König & Meyer is now working with the successful band: Hurts! The British Duo, consisting of Singer Theo Hutchcraft and Gitarrist/ Synthesist Adam Anderson is the newest member of the "Endorser-Family"
Hurts first conquered the charts in 2010 – and made a name for themselves in Great Britain, Germany, Austria, Switzerland, Finland and Luxembourg. They sold more than 3 million singles and 1.5 million albums worldwide, and were honored with Gold and Platinum. In the United Kingdom, Hurts is known as one of the most successful debut acts in the last 5 years.
Their second album came out in 2013. "Exile" also made it in the Top 10 and it's success was celebrated in the band's sold-out European Tour. The following year, the new single "Under Control" hit first place on the UK charts. During this period, Hurts was working on their new Album "Surrender" which came out in 2015.
König & Meyer is happy to accompany and be a part of this Duo's musical success!
---