RANGING FROM TRUCK STOP TO SILBERMOND AND HURTS: K&M ENDORSEMENTS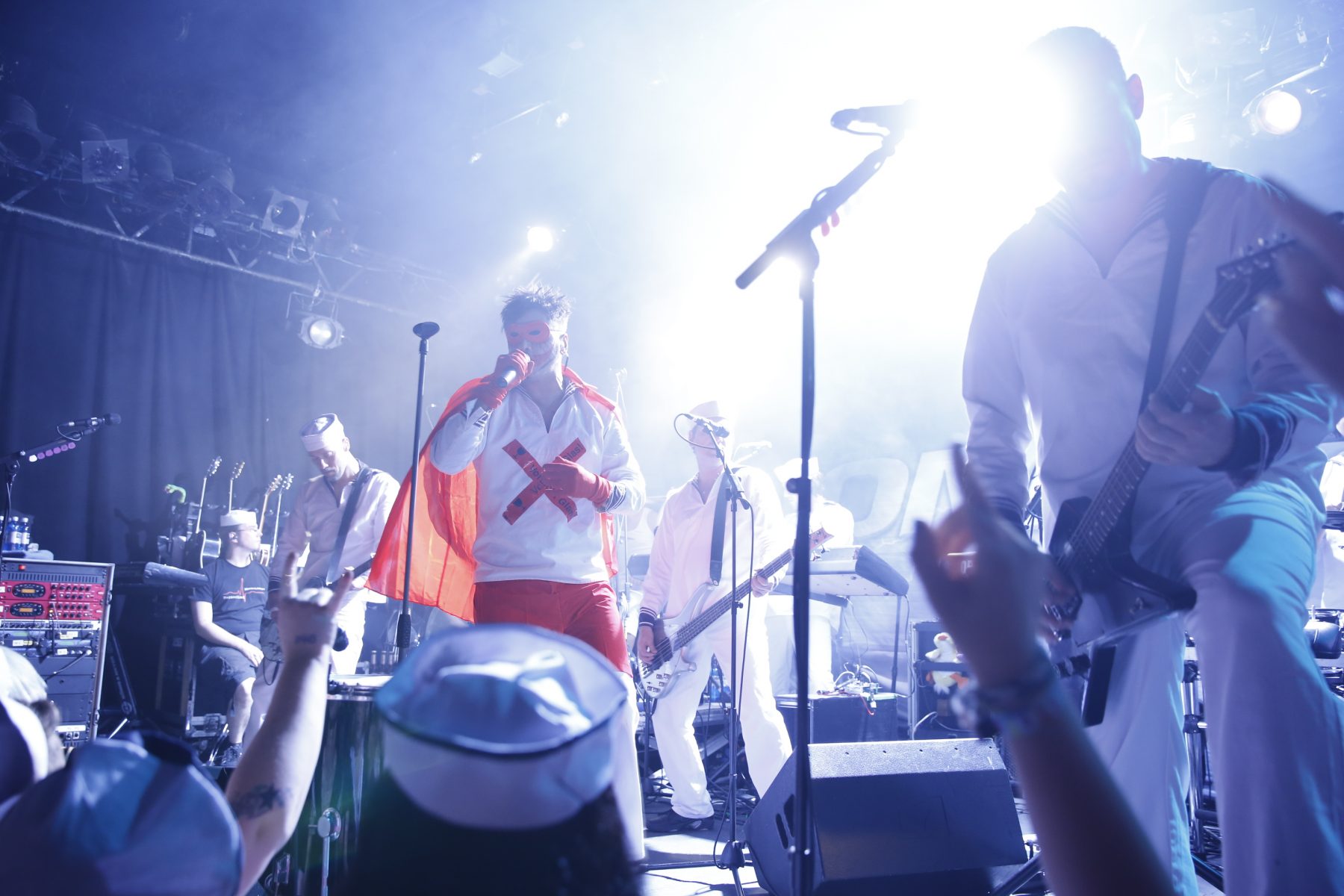 History, development and importance of the endorsements at the music accessory manufacturer König & Meyer
The starting signal for the Truck Stop band was first sounded back in 1998. Since then König & Meyer has been building relationships through direct contact to artists. But what's behind this – why does a music accessory manufacturer support musicians?
Excellent reasons supporting the endorsement of musicians:
We received feedback from musicians that work with our products on a day-to-day basis. This feedback includes ideas for new products, improvement suggestions and in some cases results in collaborative product development and product testing.
Since the beginning, the objective of supporting young talent has been at the forefront of our efforts.
Of course the image side of things is also important: Advertising campaigns, photos for Catalogs & Co, autograph hours, as well as appearances at music trade shows and social media campaigns (raffles, prizes, interviews).
When live audiences and television viewers i.e. potential customers see bands (satisfied customers) perform with our equipment on stage – this is (of course) a great benefit!
But once again – back to the beginning:
We started out by looking for new talent, a band that in our opinion had the potential to make it to the top. In 2000, our collaboration with Emil Bulls came together. They placed third at the Emergenza (young talent) Festival, which was the springboard for their successful career. As a result of this, we started to focus our efforts on supporting a variety of competitions for young talent, such as the German Rock and Pop Prize, as well as the aforementioned Emergenza Festival. Some of the artists that we have supported since 2002 have participated in one of these competitions. Over the years we have built up a great relationship with the event's management and this has put us in a position to develop direct relationships with new talent!
A good example of a "Contact Network" is that we were able to get to know the band through an introduction provided by the Backline Technician from Reamonn. Since the same people also work for Naidoo & Herberger Productions, we also had a foot in the door with the Söhne Mannheims and Xavier Naidoo.
As we started to build a relationship with Silbermond they were still a young up-and -coming band. We were happy to work with such talented young artists. Looking back we now know that we are pretty good at identifying new talent.;)
It was no later than 2005, when Silbermond was signing autographs that the autograph hour established itself as an essential component of events at our trade show. Since then we have been presenting up-and-coming new bands and experienced stars at each year's event. This illustrious line-up started with Silbermond and continued with Die Happy, H-Blockx, Aloha From Hell, Donots, Jennifer Rostock, Oomph!, Glasperlenspiel and Wolf Hoffmann (Accept). This Year, 2015, we enjoyed welcoming Luxuslärm at our booth!
Over the years there were many bands who also played on the Agora Stage at the music trade show!!
How does one became an endorser if it doesn't happen by chance through contacts.
Sometimes, but less frequently, we initiate direct contact to bands and artists. Otherwise many artists from around the world contact us directly. These contacts have also resulted in cooperations – because our budget is limited we have to invest our resources in a targeted manner.
Here is an overview of the product developments we have realized in collaboration with artists:
Thanks to Emil Bulls' DJ, we developed a suspension DJ table (2002/2003).
We developed a drummer´s throne in collaboration with Drummer Gomezz of the Reamonn band. The Signature Drummer´s Throne »Gomezz« is a high quality and coveted seat.
Special support arms for the »Baby-Spider Pro« keyboard stand and an exclusive (wine) bottle holder was developed in 2007 for Tuomas Holopainen (Nightwish).
Steffi of Silbermond received an exclusive one-hand microphone stand for her 2009 tour.
In 2010, there were amp clips for the Grand Hotel van Cleef Bands (Tomte, Kettcar, Thees Uhlmann, Marcus Wiebusch).
And in 2010 we developed a special microphone extension boom for the »Spider Pro« in response to a suggestion by Julien-K.
In 2011, the Emil Bulls band wanted green microphone stands – and in 2013 so did Mrs. Greenbird.
The Guitar Playing Aid »Pohlmann« was a development in collaboration with the singer/ songwriter (Ingo) Pohlmann (2013) and introduced to the market.
In 2014 Luxuslärm needed a crossbar and pedal holder for »Spider Pro«.
Yellow stands followed the green Mic Stands in 2014 for the Emil Bulls.
In 2015, red One Hand-Microphone Stands were provided to the band Callejon.
All current endorsement partner can be accessed in the "Bands & Artists" category. The endorser profile pages are available there, which contain articles and news about the bands.
---