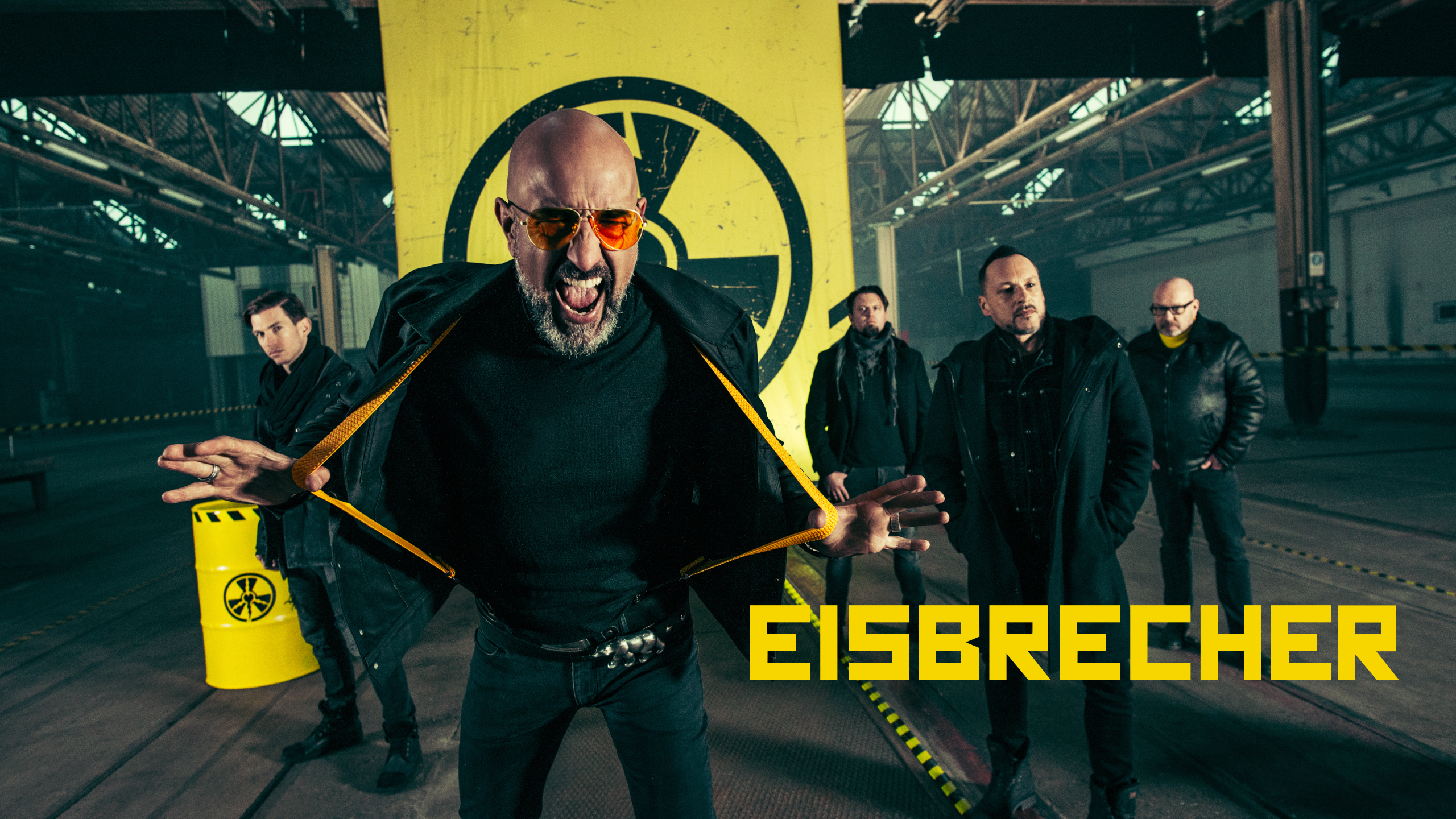 Alexander "Alex" Wesselsky (vocals) and Jochen "Noel Pix" Seibert (guitar, keys, programmings) founded the band Eisbrecher in 2003.
Their German rock music combines dark sounds with hard riffs and tempting electronic melodies. But Alex and Noel Pix have no definite music style. The musicians delight their fans with different genres – from gothic to rock and metal.
15 years Eisbrecher
Within 15 years the band produced 6 albums. The last two albums "Die Hölle muss warten" (2012) and "Schock" (2015) were gold certified.
Eisbrecher´s new album "Sturmfahrt" was released in 2017. Full speed ahead! After a few days the album ranked #1 in the German charts. …the next gold is in sight. Alex & Noel Pix worked on the 14 new songs for about 1,5 years. They explained: Our music has to surprise ourselves! We can't expect our fans to go crazy if we aren't completely convinced.
In 2018 the band celebrated the 15th anniversary – on tour and with a special anniversary concert on September 8.
"Ewiges Eis"was released in autumn 2018 as double CD, limited fanbox and double vinyl.
Corona Cover Album & Liebe macht Monster
In October 2020, the (Corona) cover album "Schicksalsmelodien" was released and immediately reached number 4 in the album charts. And while the last note of this in many ways remarkable disc had not even completely faded away, the new regular, altogether eighth studio album "Liebe Macht Monster" already followed on 12 March 2021. With more than a dozen new Eisbrecher anthems, the latest disc offers many fascinating, multi-faceted and extremely powerfully produced songs, which singer Alex Wesselsky aptly describes as an "eternal Eisbrecher bloodbath between rock/metal and electro-industrial pop", and which once again confirm the band's shining reputation as an innovative and forward-looking formation. That's why it has reached number 1 in the charts!
The first single from "Liebe Macht Monster" is provocatively called "FAKK", was already released in January 2021.