New in the range: Music Stand Light »Twin Head« 12270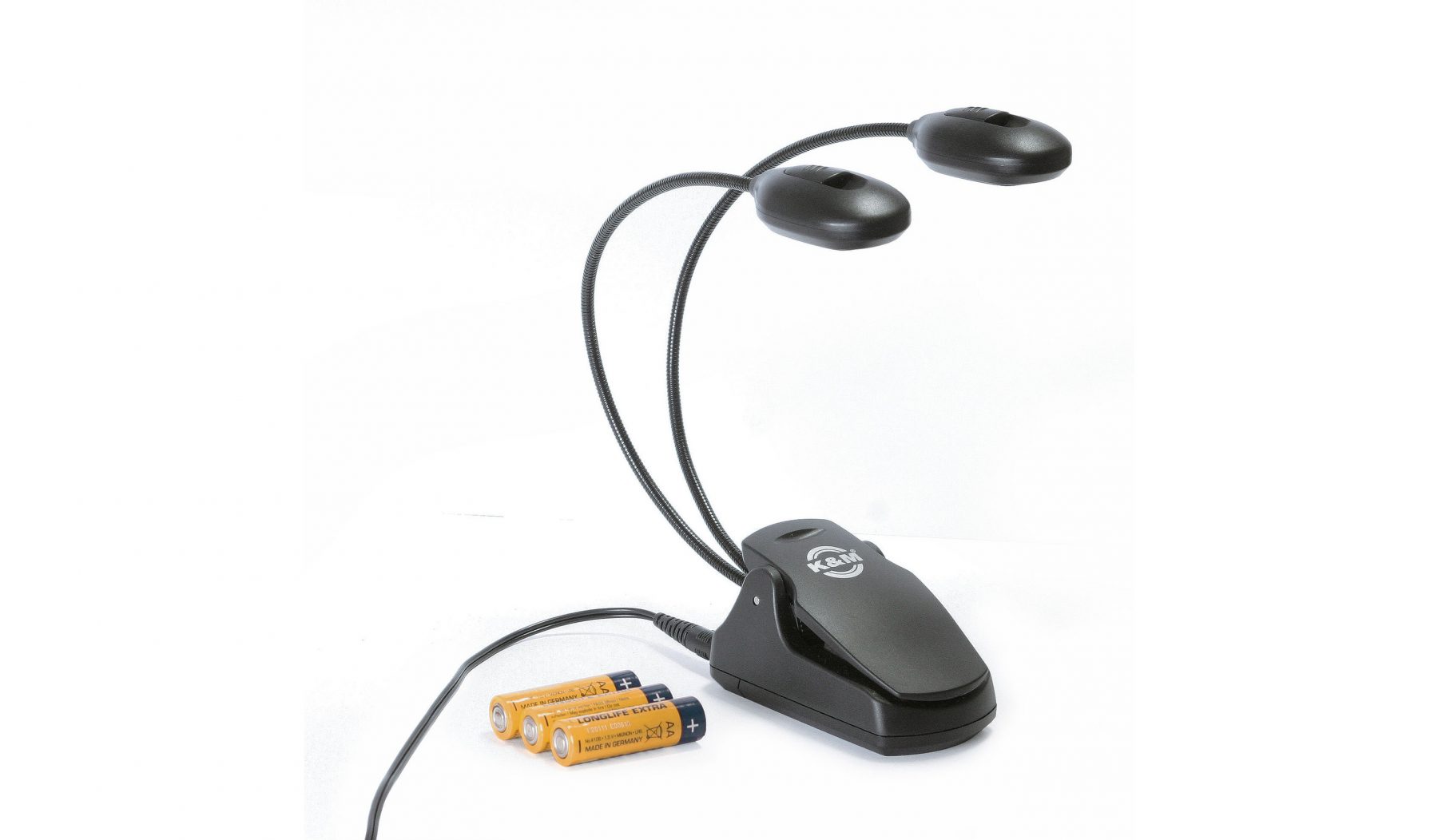 For everyone looking for flexible use and the best lighting.
The new attractive Music Stand Light »Twin Head« 12270 can be operated either by a battery pack or power supply and as such is suitable for any number of uses. The power supply and 3 batteries are included in the delivery.
In addition, the latest LED technology guarantees great lighting, a longer lifetime and minimal energy consumption.
The light source is flexibly positionable due to the exceptionally limber goose necks. Each head has a pack of four LEDs which can be switched on and off independently. The light can be mounted with the easy-to-use clip on shelves with max. thickness 25 mm. No matter where you are performing, you'll have top quality light.
---