Our endorser on Web 2.0 The Donots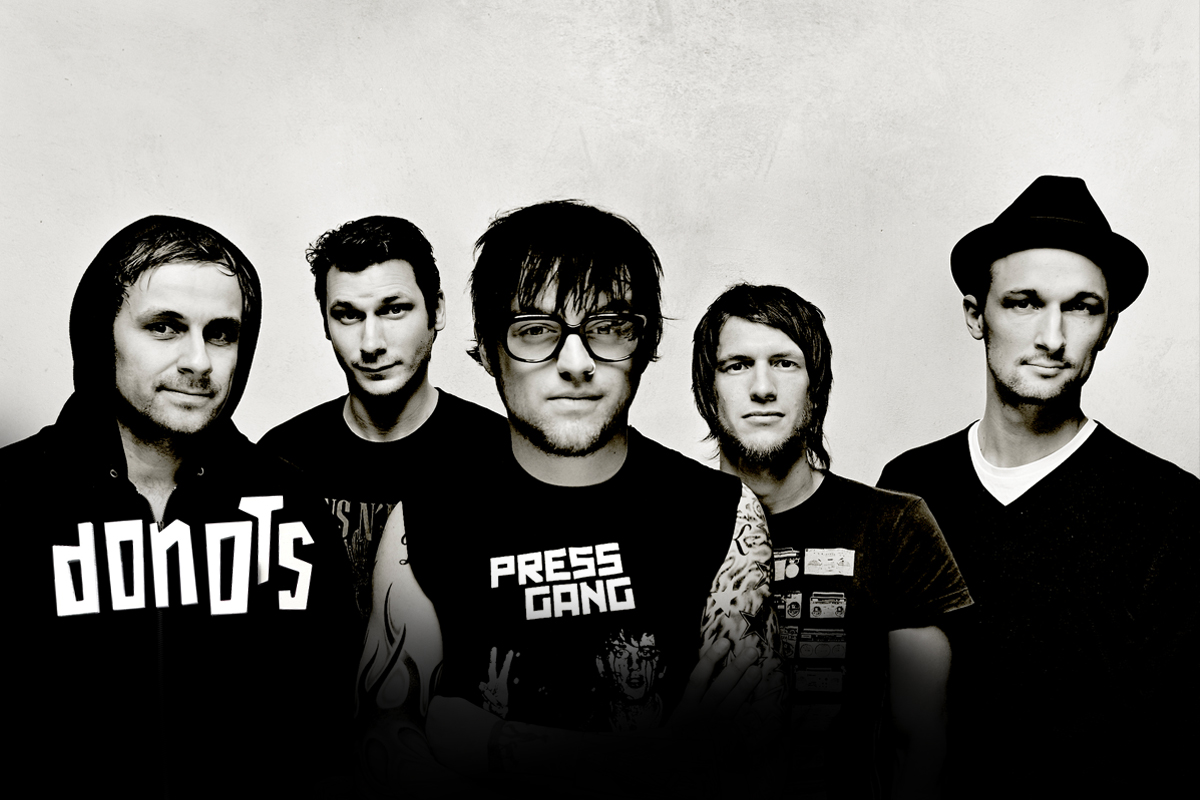 Recently we´ve posted a link to a report about how musicians could use – or already do- Facebook & Co. successfully.
Facebook fanpages show that lots of bands, artists and musicians are also very popular in the social networks. Eminem has about 47 million fans, Rhianna 43 million and Lady Gaga has about 44 million fans. Now we wonder how and since when our endorser use Facebook & Co.  So we´ve decided to ask them these and other things about Social Media. In the next time we will publish regularly their comments!
Today we start with the Donots.
Donots means "don´ts" or exactly "do nothing". But actually this is not an appropriate name for a band that exists for 18 years and that has made a lot of albums and tours.
And also in the social networks the alternative rock band is active and popular. What social media means to them? Read now what Guido, Ingo, Alex, Jan-Dirk and Eike have told us.
The guys are on Facebook, Twitter and YouTube. It all has begun in 2005 with MySpace. They have noticed that everything was easier and more convenient – above all to communicate with the world outside.
Facebook and YouTube are their most important components. Facebook helps to reach a lot of people and via YouTube they can share their videos and tour diaries.
Their band-website www.donots.com contains the most important contents, but on Facebook you can find most of their updates.
Singer Ingo, guitarist Alex and a young lady, who helps them in the online business, are the persons looking after the social media channels. Each week they spend up to 15 hours.
For the band social media has several advantages:
To have direct contact to the fans as well as fun with communication and interaction
It´s a simple form to transmit and publish information and news fast
To promote new albums, merchandise article or a tour
To publish video clips
To place advertising and enlarge popularity
To give fans a community
As the most Donots fans know the band likes to do prize drawings, quizzes or competitions via social media. Recently they´ve searched a support-band for one gig in Cologne. The candidates had to cover a Donots song. The video with the most "likes" from the fans on facebook won.
The whole band always knows the content posted on the internet. That´s important to them. Moreover they are pleased about every comment or post from a fan and they also try to realize ideas or suggestions often posted.
Finally we want to thank the Donots for their answers and we wish them good luck – on- and offline.
For all Donots fans:
Visit the König & Meyer website! There the band has an own site where we´ve integrated the feeds of their social media channels. So all information about the Donots is bundled and you are always up to date at a glance.
---