Silbermond – our endorser for 6 years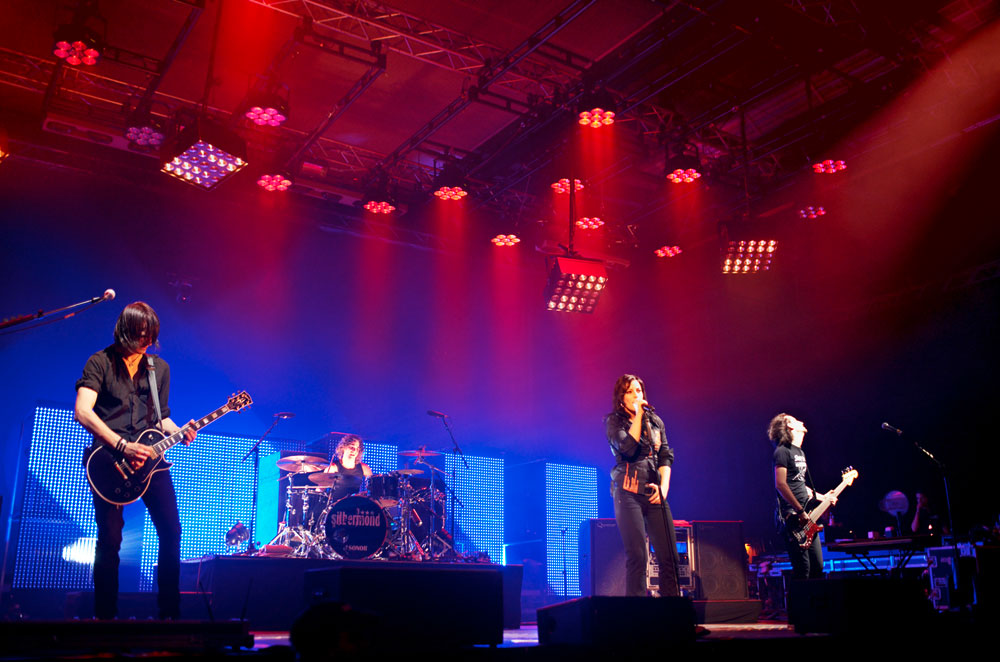 For 6 years Silbermond, the German pop and rock band, have been endorsed by König & Meyer. This endorsement has already started before the band had their big break through.
In 2003 at the Newcomer-Award "Lucky Star" Silbermond became vice champignon and the magazine "Bunte" has bestowed the title "New Face Award" to them. So König & Meyer took notice of the ambitious, young and upcoming band.
But the four band members – Stefanie (vocal), Johannes (bass), Thomas (guitar/piano) and Andreas (drums) – have already got to know each other in 1998. Then they have started making music together. But 13 years ago they never could imagine recording a disc.
It was a long way they had to go: From the first trials and rehearsals, the first gig at a birthday party where less people were standing in front of the stage than the band has members, to the first songs and demo-tapes to the first professional production of their album in Berlin and the signing of their recording contract.
In February 2004 the first album "Verschwende deine Zeit" was released. Then a dream came true because some months later they played their first tour and they performed at festivals like "Rock am Ring" and they won the price "ECHO" as the best newcomer.
But although they have become more and more famous the most important thing for Silbermond is: Making music together and having a great time with their fans at the concerts.
At the beginning of the endorsement there was a big photo-shooting where a picture was taken which was multiplied as a poster. In spring 2005 at Musikmesse Frankfurt there was a autograph session where Silbermond signed these posters and gave them to the fans.
Another highlight was the product development of an exclusive one-hand microphone stand. So this custom-made stand was produced in cooperation with Stefanie. She used it on their big Silbermond tour in 2009.
In March 2010 Silbermond got a double platinum award for their album "Nichts passiert". To thank König & Meyer for the support they gave the company a duplicate of this award.
Silbermond on tour – with our special microphone stand!
Platin award

Silbermond website
Silbermond band-site
---