The Best Apps For Composing Music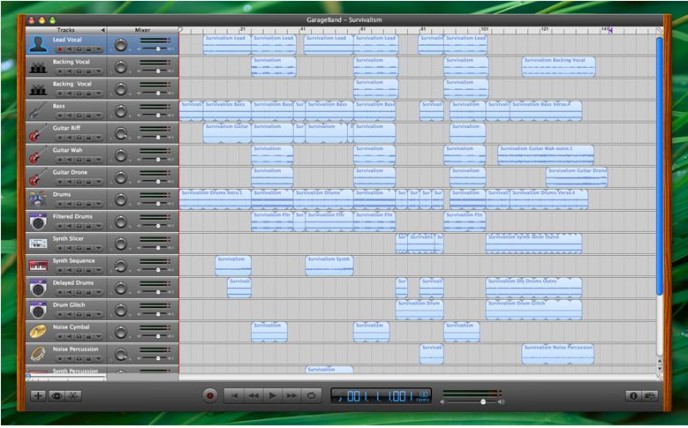 Marcela De Vivo is a freelance writer from Los Angeles who writes about a wide range of industries, including travel, health, business and marketing. She always enjoys learning about new artists and uses Arena to find new music to add to her playlists.

If you're comfortable with using regular desktop recording software to compose and record music, working with apps that provide the same tools is the next step in capturing inspiration. Ideal for musicians, composers and producers who are on-the-go, these apps allow you to capture a musical idea, even if you're not in your studio or in front of a computer.
With thousands of options that allow you to play with music available, finding one that provides the studio tools and quality can be tricky. Some of these apps are for experienced producers who have used the desktop versions; others are for the average music lover who is just starting to dabble with producing their own music. Regardless of experience level, these apps are some of the best in the field.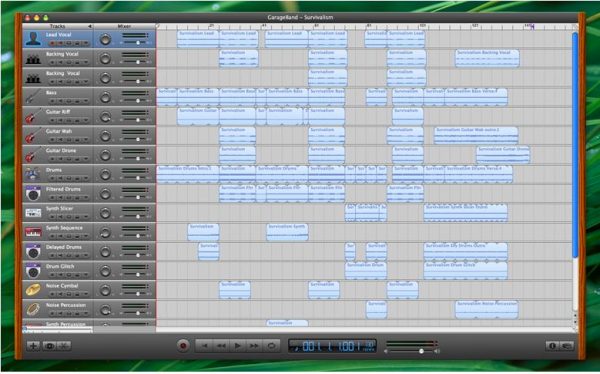 Image courtesy of Chris Messina / Flickr.com
1) Garageband
Apple's own music composition software, with its multi-touch keyboard, is easy to use and allows you to play your Apple mobile product like a literal instrument. The collection of Touch Instruments includes pianos, organs, guitars, drums and basses. The Smart Instruments will make you sound like you've been playing for ages, even if you've never played a note before.
Modify echo, chorus or tremolo with ease or plug an electric guitar into your Apple product and play through classic amps and stompbox effects.
GarageBand can also serve as a full recording studio—record music live with up to three friends.
2) Korg IMS-20
The mobile recreation of the MS-20 is a great app for the experienced producer/musician/composer. Complete with an analog sequencer, drum machine and dual Kaoss Pads, it also has a 7-channel mixer that creates 14 different master effects.
Like the original MS-20, the iMS-20 features the popular filters that create the unique distortion elements. Through SoundCloud integration, you are able to share your creations with others.
A complete music production app, Korg IMS-20 allows you to produce music even while not at your studio.
3) NanoStudio
A virtual recording studio for Apple mobile products (iPad, iPhone, iPod Touch), NanoStudio is an app that has virtual analogue synths, sample trigger pads, a comprehensive sequencer, a sample editor, a mixer and multiple effects like reverb, compression and EQ. You can also buy a "16 Instrument" addition to improve the experience for newer devices.
Mix layers and samples and compose and arrange your music using the sequencer, all in real time. Share your completed work on SoundCloud—or use the MIDI export feature to transfer your work over to your desktop digital audio workstation.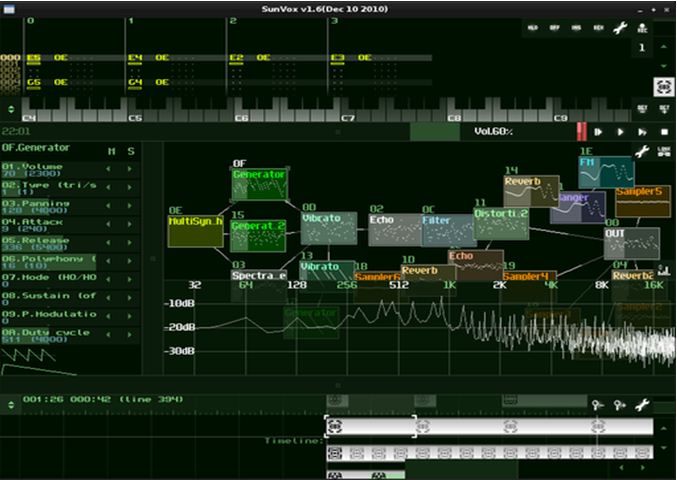 By NightRadio (Own work) [Public domain], via Wikimedia Commons
4) SunVox
As a fast, small and powerful synthesizer, SunVox is one of the most powerful music creation apps for iOS. Musicians can create music from anywhere they are, whether they have their guitar or piano tuned or not.
Full of impressive features, including a range of synths, effects and other modules, creating studio quality songs is simple. Available for free on a variety of devices, including Mac OS X and Windows, any musician should certainly give this app a try.
5) FL Studio Mobile HD
The mobile version of the popular FL Studio has almost all the same tools as the desktop version, making them both compatible and allowing you to load mobile projects into the desktop digital audio workstation.
Complete with a 99 track sequencer, filters, over 100 instruments (including 11 drum kits), a virtual piano and eight channel recording, this app is ideal for creating and saving multi-track projects without being tied to your desktop. A good way to begin composing music or to develop ideas, this app is great for the experienced musician or producer—someone who has an understanding of song structure, notes and timing.
If you are not familiar with the desktop version, this app may be slightly complicated; however, an instruction guide will help you through the basics and training is available by registering with Image Line Software.
With these apps, you can make music anywhere you go. Build anything from a simple idea to a fully-fledged song with surprising levels of complexity with these music production apps. No longer tethered to a desktop studio, you can take advantage of inspiration whenever it strikes.
---