The »Guardian« Guitar Stand Awarded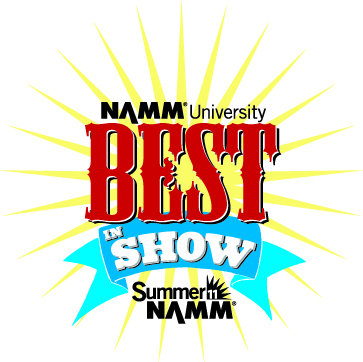 König & Meyer´s »Guardian« Guitar Stand was awarded BEST IN SHOW in the 'Gotta Stock it' category at the Summer NAMM Show in Nashville, Tennessee.
"This is about 4 pounds. It folds up. It's padded. It has nice rubber and is protective. I can also use it in the store as a display item." – Liz Reisman, Panelist
Available in two sizes – for up to three or up to five guitars – this stand has a multitude of important features:
Flexible protective hangers stop the guitars from rotating and prevent damage when removing them from the stand. It's designed to fit acoustic, electric and bass guitars. Highly flexible, sub-divided support arms with integrated plectrum holders, allow the guitar to be held from either side.
The convenient space-saving design means that The Guardian can be placed right up against a wall. When not in use, the innovative folding mechanism allows it to be carried easily. Perfect for use on stage, in the studio, classroom or at home. Available in all black, or with translucent supports to guard against potential discoloration of valuable guitars with nitro cellulose paints.
---