Our newly redesigned website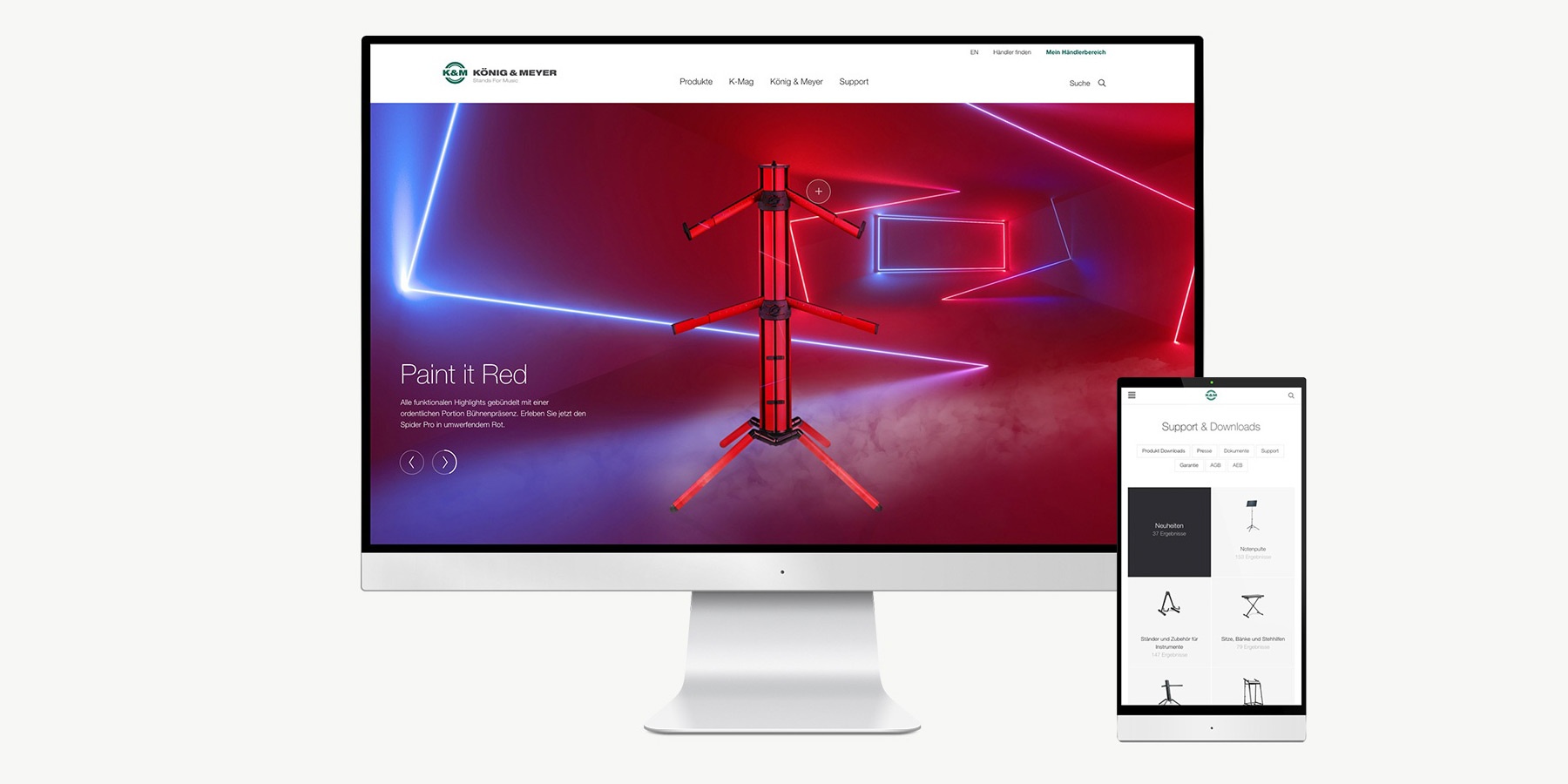 The revision of the website, which can be accessed as usual at www.k-m.de, essentially consisted of 2 key points: the modern, responsive design in the front end and the use of future-proof technical systems as the back end.
We use large-scale teasers on the homepage as well as under "König & Meyer". This area was also significantly enhanced by new company images. In general, the website is displayed optimally on all devices, whether on the desktop, tablet or mobile phone. This reflects the increase in mobile use of our website.
The blog and news section have merged to form a corporate magazine, K-Mag for short. Here we present online news about the company, product expertise, news about our endorsers, general topics from the music business, and more. Press releases can be accessed on a separate press page.
The presentation of the product area has been optimized. Product videos, animations, test reports, expertise, product comparisons, and product tags are available for viewing or downloading as usual. The new product search and dealer search functions make it easier to find the items you are looking for or the dealers in your area.
Our dealers can continue to use the dealer area including the B2B shop and various customer-specific information.
We hope you enjoy our redesigned website and look forward to your Feedback.
---