Work from home is here to stay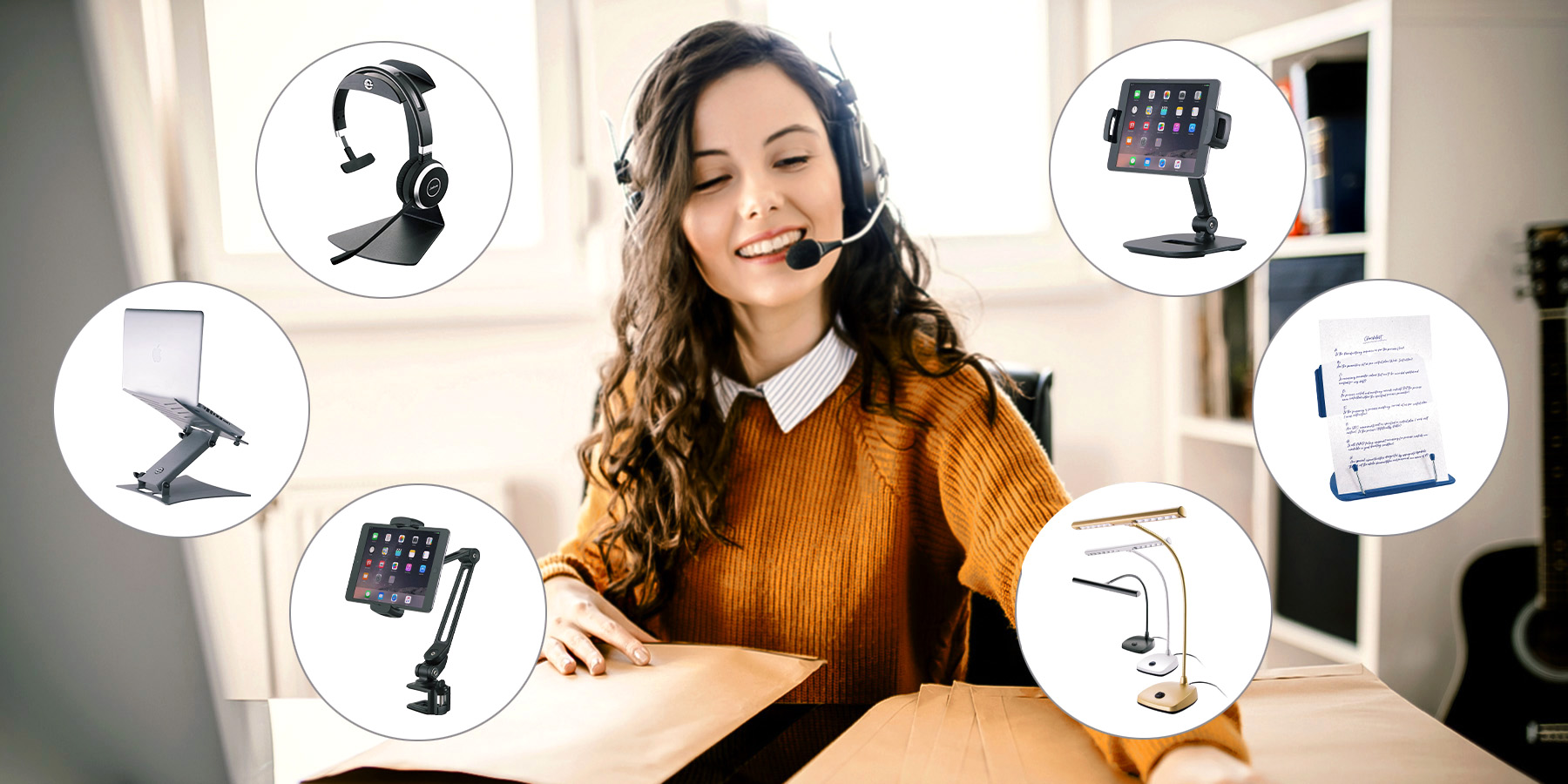 Working from home is no one-hit wonder. It's here to stay. Studies have even shown that the new form of work can enhance employee productivity, makes it easier to balance work and free time or family life, and also has positive environmental effects by eliminating people's commutes. But what do people need to bear in mind when working from home? What mistakes should we avoid, and how can we make our work even more effective?
Making WFH a surefire success
Let's get one thing out of the way: Yes, I'm sitting at my home office as I write this article. And I'm enjoying it! Why? Because when I sit down to write, I need one thing most of all: peace and quiet. And that's the scarcest resource in a small office. To make sure sitting down in peace and quiet doesn't mean totally losing work momentum, I checked out some tips from industrial and organizational psychologists for how to succeed when working from home. Here are the suggestions I think are most plausible and easiest to understand in a nutshell:
Simulate your commute
To break free of the morning blahs and get into a work mindset, it's a good idea to develop a work routine when working from home just as you would if you were going to the office. A quick walk around the block may be enough to do the trick, simulating your commute. A consistent routine around things like when you wake up or have a second cup of coffee can't hurt, either.
Dress for success
It's definitely true that clothes make the man (or woman).
What you wear determines not only how others see you, but also how you view yourself. Clothing is a big factor in your mindset and attitude, which also affects productivity when working from home.
Set boundaries and goals and keep to a schedule
Setting goals for yourself is an important part of working from home, just like in the rest of your life. This can help drive an effective working style. Set goals for what you want to achieve in the next two hours or what you definitely have to have accomplished before the end of the workday. Be sure to take breaks just like you would in a normal day at the office.
Are you still working, or are you living?
The line between living and working space is a blurry one when you work from home – if there is even still a line at all. All it generally takes to make your dining or living room into a functioning office is a cell phone, a computer (possibly with an optional second screen), and a few other supplies or pieces of equipment. But at the end of the working day, the table has to go back to its normal role. This makes lightweight, flexible, portable equipment an important factor.
We carry a number of products that don't require a screwdriver or pictorial instructions to set up:
19800 / 19805 smartphone and tablet-PC table stand / holder
These two tablet and smartphone holders are brand new! They can be placed conveniently on the table or desk with no fuss or installed on the edge of the table. Both models are impressively lightweight, but the materials used also underscore just how robust they are. The adjustable clamp mechanism accommodates devices ranging from 10.2" to 13". Both models feature arms that incline and rotate 360°, making them a perfect fit for any situation. The base of the 19800 table stand is equipped with four non-slip rubber feet. The cutout in the foot of the stand lets you keep cords and cables under control, so your workplace looks neat and tidy. Our 19805 smartphone and tablet holder can be affixed to table edges ranging from 10 to 35 mm in thickness.
12195 laptop stand
Anyone who works from home using a laptop will appreciate the possibilities unlocked by this laptop holder. The laptop stand's maximum height is 265 mm. It can be adjusted anywhere down to 65 mm as needed, so your laptop can fit your seated height perfectly. At the same time, the laptop stand saves space. Notes, documents, and writing implements can be stored underneath the laptop. Featuring both aluminum and steel elements, this stand is the perfect combination of stability and light weight. Individually adjustable stop pins keep your laptop firmly in place to keep it from falling – at least your hardware is guaranteed not to crash!
16075 headphone table stand
Conference calls and videoconferences dominate the agenda right now. They are the method of choice when it comes to contact with colleagues, suppliers, and customers. For breaks between calls, we have developed a headphone table stand that is perfect for storing your headset or other headphones. The Headphones table stand 16075 is impressively lightweight (700 g) and features an appealing look.
12440 / 12450 Uni-Boy "Book" or "Classic"
Some of us may recall them from our school days: book stands. To help with remote learning, we carry the Uni-Boy »Book« and Uni-Boy »Classic.« These book stands offer a secure hold for worksheets, schoolbooks, and other materials and put a stop to uncomfortable posture.
Has working from home become an established method for you, too? What have your experiences been?
---