Jennifer Rostock about social media & co.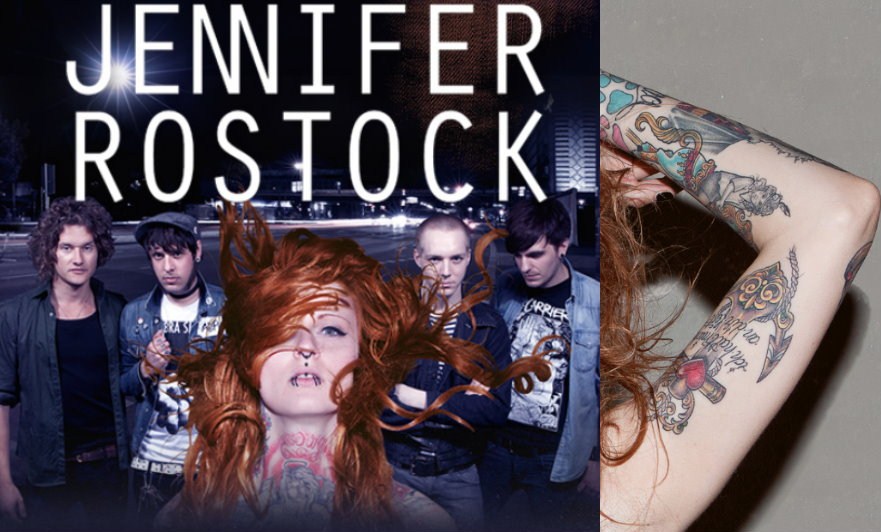 Jennifer Rostock is a German indie rock band formed in 2007. In April of this year, they released their third album. At this time, they became an endorsement partner of König & Meyer and were also our star attraction at the Musikmesse Frankfurt.
The next article in our "Endorsers & Social Media" series contains an interview with Jennifer Rostock about this virtual world.
Which social media platforms do you use?
Primarily Facebook. There is no other platform currently out there that offers so many opportunities to interact and communicate with fans. As well as haters. We don't discriminate!
How long have you been "online" and how did it develop?
We started out – like most people – using MySpace. Shortly after we founded the band, we were using this social media tool to test the waters with the "Internet crowd" – because ultimately this is a very important "peer group." Enough of the network media buzz words! For now! 🙂
Which platform do you use the most now and/or which one is the most important for you and why?
As we said, we are focusing on Facebook. We don't want to be just casual users of other channels such as Twitter for example. Because we take care of the content ourselves, we simply don't have the time to deal with every potential social network gimmick out there. Our fans know that they can reach us via Facebook. There is hardly any other rival social media site available that offers this kind of action/reaction relationship. However, we also stuff our YouTube channel like crazy.
What role does your website play in all of this?
We try to keep a balance between the website and social media. There is a lot of exclusive website content that is also advertised via the other channels and vice versa.
Who takes care of your online presence?
We do it ourselves! Along with our somewhat limited Web 2.0 activity. We try to set priorities.
How much time does it take to maintain your various channels?
Hard to say, depends on the type of information. But we are on it every day.
What is especially important to you about social media, what are your preferences and what opportunities do you see?
The direct contact with fans, communicating and interacting is a lot of fun and we can provide a platform for fans in which we can exchange information as a community. There is no better gauge of public opinion than the number of "likes"! 🙂
We can publish info and news quickly and easily so that fans are always up-to-date. Social media is also great for promoting videos, new albums, merchandising material as well as tours. In addition, your own channels also help to maintain your image and have a positive effect on name recognition.
Is there anything else Jennifer Rostock uses Facebook & co. for:
We like to do small stuff like raffles, surveys or lotteries.
Input and comments from fans are very important to us.
The whole band knows the shared content.
We always try to implement general or frequently requested ideas/comments or suggestions.
THANK YOU for the great interview. We have posted a link to the Jennifer Rostock band site on the König & Meyer website:www.k-m.de/brand/en/endorser/jennifer-rostock/
---