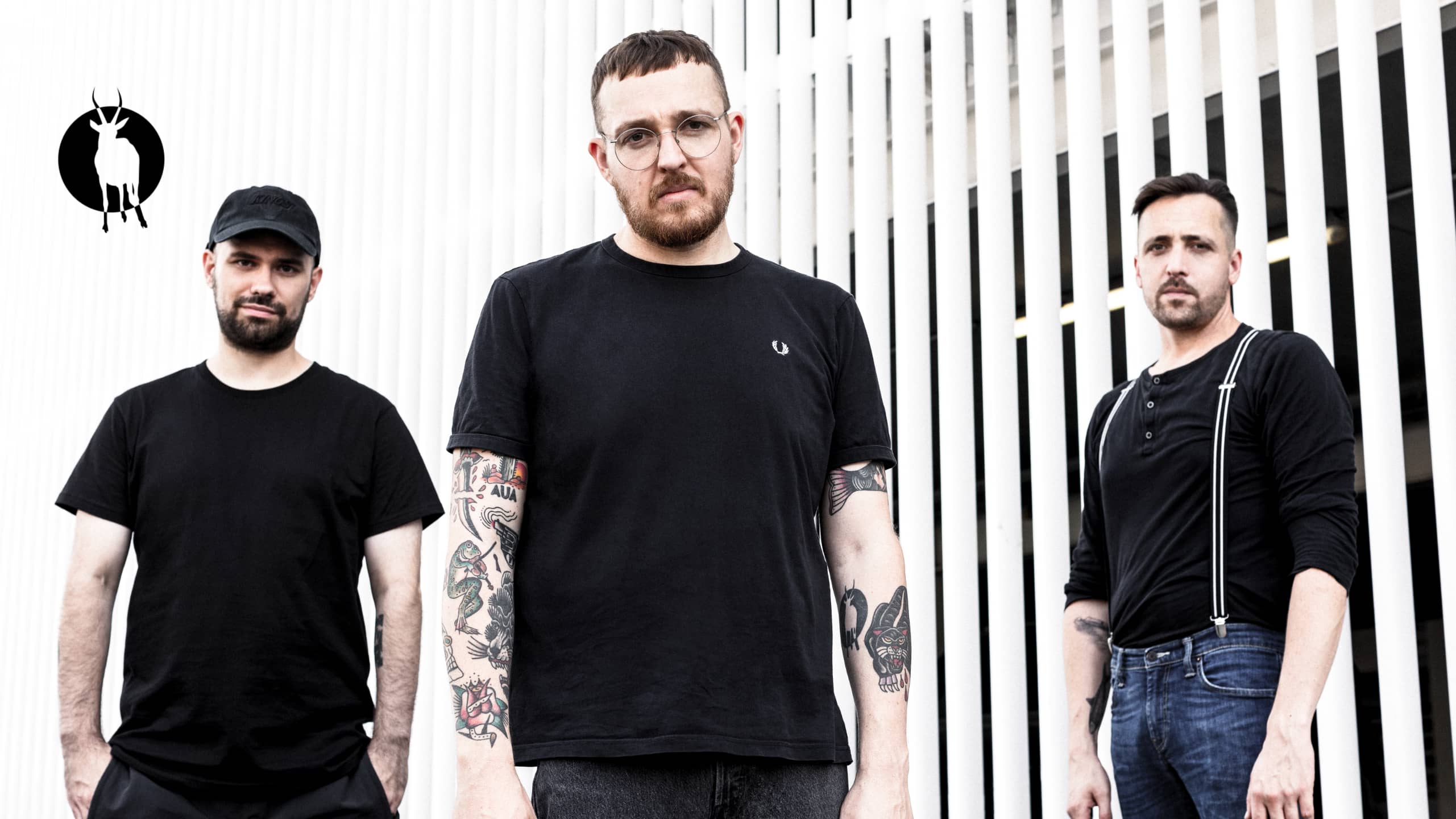 Antilopen Gang, founded in 2009, is a German hip hop band. The band members / rappers are:
– Koljah (Kolja Podkowik)
– Panik Panzer (Tobias Pongratz) and
– Danger Dan (Daniel Pongratz)
In 2015 the debut album "Aversion" was released and one year later Antilopen Gang presented the mixtape "Abwasser".  Already  in January 2017 there has been the release of the latest album "Anarchie und Alltag".
Within these two years (2015-2017) the band has established oneself as an important political voice and a subversive power.
Legal disputes versus awards and sold out concerts – the Gang has some lesson learned and has a lot to say. On the album "Anarchie und Alltag" the guys talks about anything and everything – a god which doesn't exist and a world where everything seems wrong.
After the fans celebrated the band year after year on tour and festival stages, they could be happy about the new album in 2020. "Abbruch Abbruch" was released at the beginning of the year and stayed in the top ten for two weeks.
Less than 7 months later, another album was released. "Adrenochrom" was created spontaneously during the Corona lockdown and came out without much announcement or promotion and as a digital-only release. The "Aufbruch, Aufbruch" tour is scheduled to take place from January 2022 after being postponed twice.
After many celebrated concerts, in quite small German clubs up to the most gorgeous rooms and halls, it is only justified that in the middle of 2023 the live album to "Das ist alles von der Kunstfreiheit gedeckt" was released.