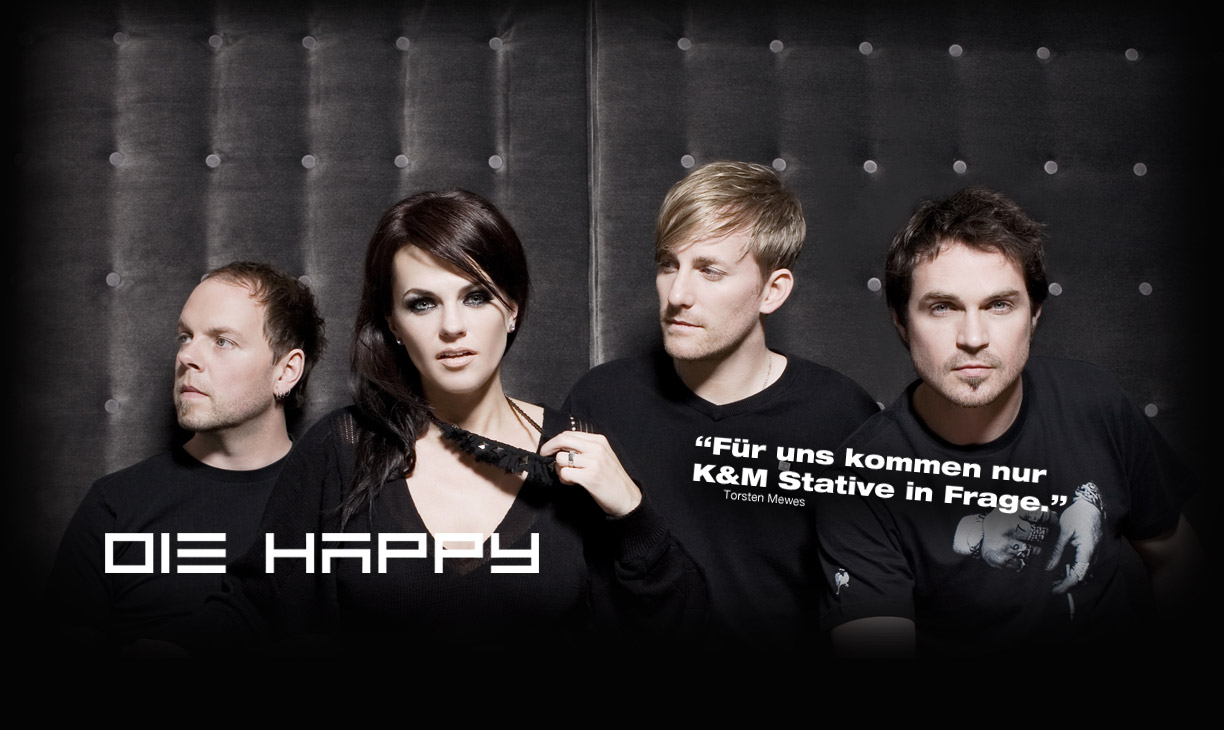 Marta cannot live without it…although she has left Hamburg often behind and lives in Prague. As Mona Lisa she became a popular musical star in her homeland, the Czech Republic. Then she has made a career as a TV moderator and jury member. But still she feels drawn back to Germany, to Berlin, onto the stage, into the practice room, the studio…she simply cannot live without it!
She can't be without music, can't be without rock.
She can't be without her band Die Happy.
Which is why the seventh album has been released in September 2010. Marta Jandová recorded the album "Red Box" with her long-time companion, guitarist Thorsten Mewes, together with bassist Ralph Rieker and drummer Jürgen Stiehle. This red box is a musical treasure chest that packs a punch. It is fascinating, hypnotizing, enchanting.
1000 shows
11th February 2012 – Die Happy celebrated their jubilee: The 1000th show. In Ulm (Germany) they had a concert with 1000 fans and their friends as great supporting acts: Johannes Strate (Revolverheld), Eric Fish (Subway to Sally) or Henning & Dennis(Guano Apes).
Some month later there was the release of the Live Album.
In the end of 2013 and in 2014 Die Happy was on "The 1000 Shows and more" tour. The new album "Everlove" was released in February 2014, too.
After a little break Die Happy came back on stage in August 2016. At the end of the year they were on "same shit different year" tour.
Let´s celebrate the 25th anniversary:
– 25th Anniversary Kick Off Tour 2017
– 25th Anniversary Acoustic Tour 2018
Guess what? Finally in 2020 Happy presented the new record called "Guess What".
DIE HAPPY, the proud winners of the "Baden Wurttemberg" young talent prize in 1998, have numbered among our endorsers since 2004. In addition to their huge autograph session at the 2006 Musikmesse, they also enjoy a visit to our booth every year.