Emil Bulls about their experiences in the virtual world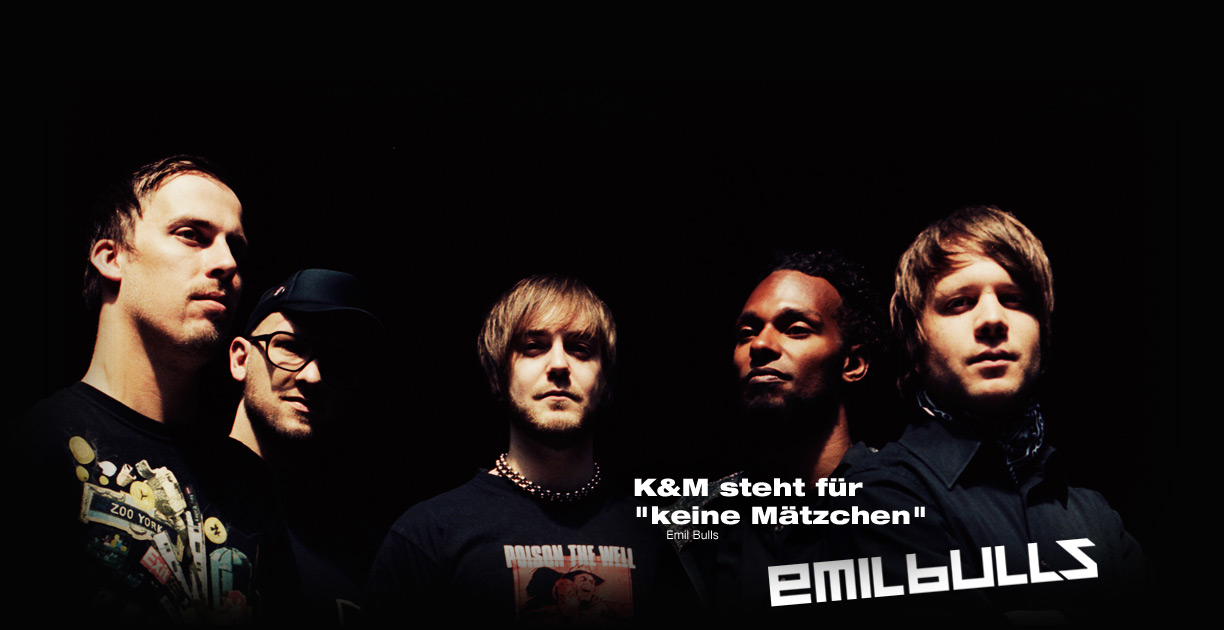 Today we have a new story of our serial 'Our endorser in the social web'.
Emil Bulls, our first endorsement partner, has answered some questions about their 'life with Facebook & Co.'!
In 1995 the band was founded and already in 1997, after they were placed third at the Emergenza Contest, they have become a constant part of the music business.
Since 2000 – more than eleven years ago – they have been our endorser.
During their long band history they have gained a wide experience of social media.
So they are on Facebook, MySpace, Twitter, YouTube and Vimeo.
Their profile at MySpace was their first one. That´s the reason why they think it´s a great pity that the platform is almost forgotten.
Facebook has been a part of the band for two years and through regulary visits a huge community has developed.
Therefore Facebook, today´s most popular community, is also their most important platform. Through the mobile internet the band can easily and fast look for the latest news and contact fans. Thus the closeness to fans, which has always been important to them, has reached an higher level.
A few times per day they visit their communities and so they are always up to date.
As you can see the direct contact to the fans and the fun to communicate with them are their most relevant amenities of social media for Emil Bulls. In addition they give us some more advantages:
The easy way to transmit and share content
The promotion of albums, merchandise or a tour
The publishing of videoclips
To place advertising and enlarge popularity
Due to the answers they gave us so far, we weren´t suprised about the things they finally told us:
The fans, the direct contact to them as well as their comments are very important to Emil Bulls. So the band also tries to realize ideas or suggestions of the fans. All band members know the shared content and that´s why it´s a pleasure to them to spin out prize drawing, quizzes or competitions via the social media.
At the end we have asked them about the meaning of their website:
The most postings on Facebook & Co. link to the content on their band-website, which has a new design since the last relaunch at the end of september! Here you can find all information, videos, photos bundled, which is why their website is still the main venue for the fans.
We thank Emil Bulls – a fantastic band that also can be found on our website: www.k-m.de/brand/en/endorser/emil-bulls/
How do our other endorsers think about social media? Which channels do they use and how? Read our further reports:
Our endorser in the social web – the Donots
Broilers – our new endorser talked about Facebook & Co.
Itchy Poopzkid – 10 years on stage and online
Blind in the internet!
---